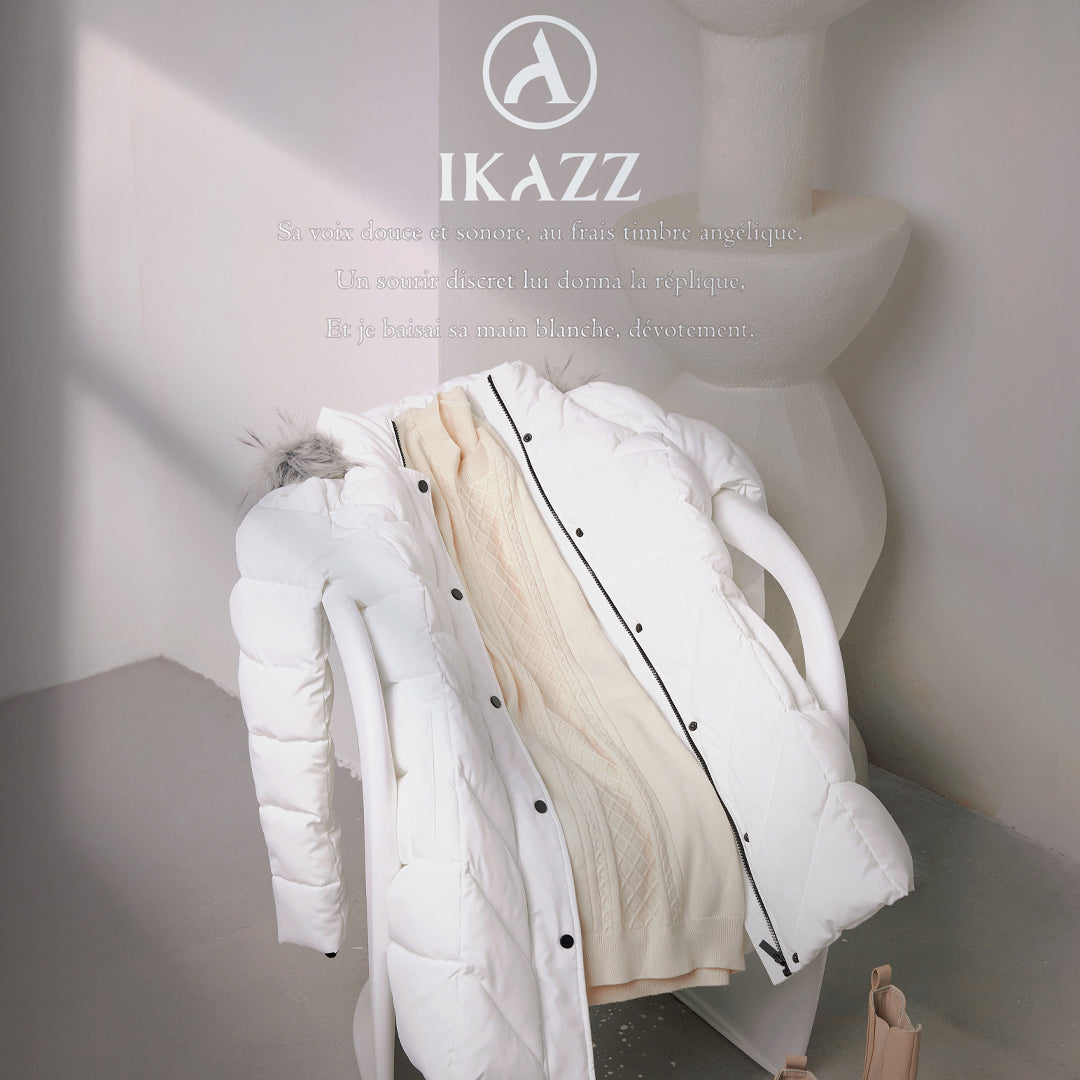 Winter Fashion at Its Best: Exploring the Advantages of IKAZZ's Mid-Length Puffer Coat
Step into the winter wonderland with IKAZZ's mid-length puffer coat, where fashion meets functionality in the most stylish way possible. As temperatures drop and snowflakes begin to dance, it's time to elevate your winter wardrobe game to new heights. Whether you're battling icy winds on your daily commute or strolling through a picturesque snowy landscape, this extraordinary coat has got you covered – literally! Join us as we delve into the advantages of our mid-length puffer coat and discover why it is undoubtedly Winter Fashion at its finest.
Features of IKAZZ's Mid-Length Puffer Coat
The IKAZZ mid-length puffer coat is a stylish option for those looking for an all-around winter coat. With its versatile design, our coat can be worn in a variety of weather conditions.
This coat features a hood, which can be zipped up to keep you warm and dry while out on the town. Additionally, the coat has two side pockets, ensuring that you have a place to store your belongings while you're out. The coat also comes with a drawstring waistband, making it easy to adjust the fit.
Advantages of IKAZZ's Mid-Length Puffer Coat
If you're looking for a warm coat that will keep you comfortable all winter, the IKAZZ mid-length puffer coat may be the perfect option for you. Our coat is made of durable wool fabric and features a hood to keep your head warm and a full zip closure to ensure an airtight seal. Additionally, our coats double as an extra layer of insulation during colder weather, so you can stay comfortable even when the temperature dips below freezing.
Another advantage of our coat is that it is versatile. It can be worn in a variety of situations, from cold weather walks in nature to bustling city streets. And since it's both stylish and functional, you'll never have to worry about wearing something plain or boring again. Whether you're looking for something to keep you warm on a chilly day or want something versatile that can be worn in many different situations, our mid-length puffer coat is a great option to consider.
Conclusion
When it comes to winter fashion, there is nothing quite as cozy and stylish as a mid-length puffer coat. Not only does this coat keep you warm all while looking chic, but it also makes for the perfect outfit for days when the weather just doesn't feel right. If you're on the hunt for a versatile piece that will help you stand out in any cold weather situation, then take a look at our mid-length puffer coat.