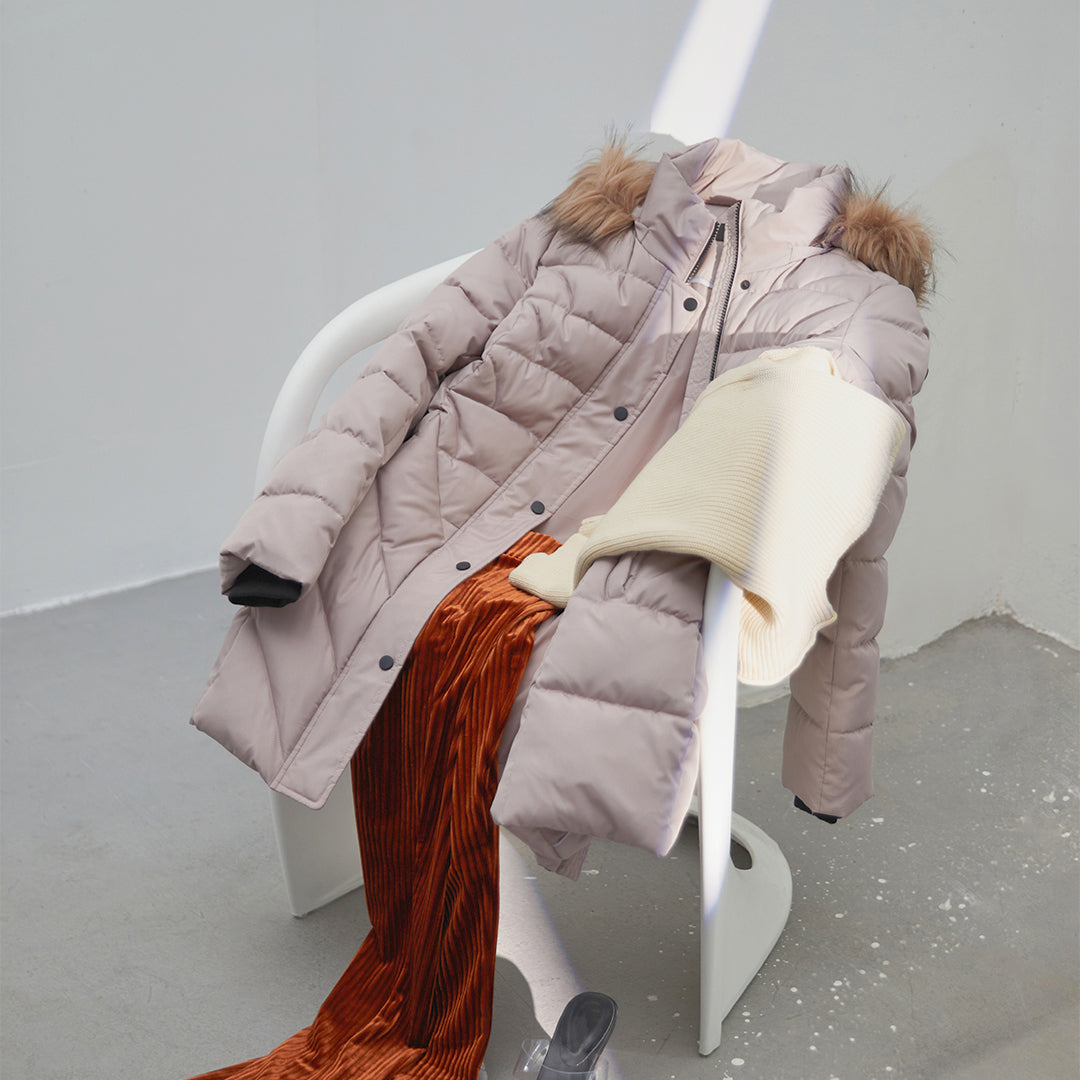 Fashion Meets Functionality: Unveiling the Unique Benefits of IKAZZ's Wrap Puffer Coats
Are you tired of sacrificing style for warmth during the chilly winter months? Look no further! We're here to introduce you to IKAZZ's revolutionary wrap puffer coats, where fashion meets functionality in the most exquisite way. Say goodbye to bulky and unflattering outerwear, as we unveil the unique benefits that make these coats a must-have addition to your wardrobe. Get ready to turn heads while staying cozy and comfortable – let's dive into the world of our wrap puffer coats!
What is IKAZZ?
For more than 20 years, IKAZZ has been providing high-quality products and services to customers in the fashion industry. Our mission is to convey lasting warmth. We are constantly exploring alternative materials, and the fillers in our products are not down or fur. We ensure that all products are not exploited by animals at every step of production. We believe that fashion is not only to improve your appearance, but also to bring you confidence and charm, while reducing the impact on our planet. We hope that people will feel good about themselves when they wear our clothes and gradually build up their self-confidence. At the same time, we also hope that the warmth we bring to everyone will last for a long time, whether it is for human beings or for our planet.
Unique Benefits of Wearing a Wrap Puffer Coat from IKAZZ
Wrap puffer coats are perfect for those who want to stay warm without sacrificing style. These coats come in a variety of colors and styles, making them versatile for any occasion. Here are some unique benefits of wearing our wrap puffer coat:
They Keep You Warm Without Sacrificing Style: Our wrap puffer coats come in a variety of styles, so you can find one that is perfect for you. They are also stylish, so you can wear them to any event or function.
They Are Versatile: You can wear our wrap puffer coats for any type of weather. They work well in cold weather and warm weather, and they are even perfect for summer weather if you layer it underneath something else.
They Are Comfortable to Wear: Our wrap puffer coat is made out of high-quality materials that make it comfortable to wear. It is also adjustable, so it will fit everyone perfectly.
Conclusion
Wrap puffer coats are a versatile and stylish piece of outerwear that can be worn in a variety of different ways. They offer the benefits of both fashion and functionality, which makes them a great choice for anyone looking for an outerwear option that will provide them with plenty of warmth and protection from the elements. If you're interested in trying out a wrap puffer coat, we have a selection available that is sure to please. Thanks for reading!