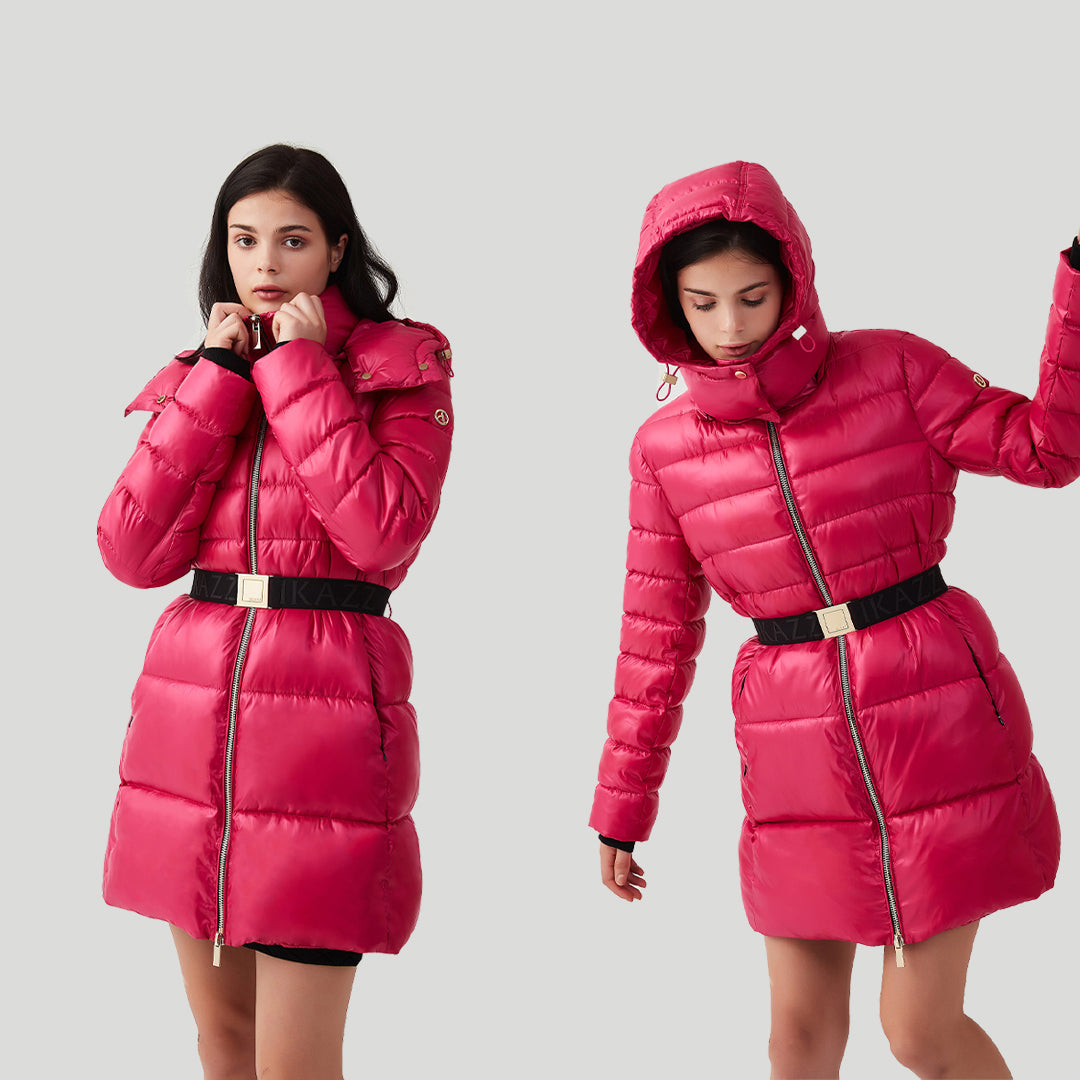 Winter Fashion Made Easy: How the Belted Puffer Coat from IKAZZ Can Elevate Your Style
Are you ready to conquer the winter fashion game with effortless style and cozy comfort? Look no further than IKAZZ's belted puffer coat – a true wardrobe essential that will elevate your winter style like never before. Say goodbye to bulky layers and hello to chic sophistication as we dive into how our trendy coat can revolutionize your cold-weather looks. Whether you're a fashion enthusiast or simply seeking warmth without compromising on style, get ready to embrace the season with confidence and flair!
Introduction to IKAZZ
For more than 20 years, IKAZZ has been doing the right thing for customers in the fashion industry. We believe that fashion is not only to improve your appearance, but also to bring you confidence and charm, while reducing the impact on our planet. Our mission is to convey lasting warmth. We are constantly exploring alternative materials, and the fillers in our products are not down or fur. We ensure that all products are not exploited by animals at every step of production. We hope that people will feel good about themselves when they wear our clothes and gradually build up their self-confidence. At the same time, we also hope that the warmth brought to everyone can last for a long time, whether it is for human beings or for our planet.
Benefits of Wearing an IKAZZ Belted Puffer Coat
The IKAZZ belted puffer coat is perfect for those cold winter days. Our coat is made of a durable fabric that will keep you warm and comfortable. The coat also features a flattering fit, so you will look your best while wearing it. Additionally, the belted puffer coat is easy to style, so you can wear it in a variety of different ways. For example, you can wear it over your clothes as a standalone piece or use it as an extra layer of warmth under other clothing items. In addition to being stylish and functional, our  belted puffer coat also comes with several benefits. For example, the coat is resistant to wind and rain, so you will stay dry and comfortable during colder weather conditions. Additionally, the coat retains heat well, so you will stay warm even after being outside for a long period of time.
Conclusion
This winter, add the belted puffer coat from IKAZZ to your wardrobe and elevate your style. This versatile coat can be dressed up or down, making it a perfect choice for any occasion. Whether you're hitting the slopes or just looking to stay warm on a cold day, this coat is sure to keep you stylish and comfortable all season long.