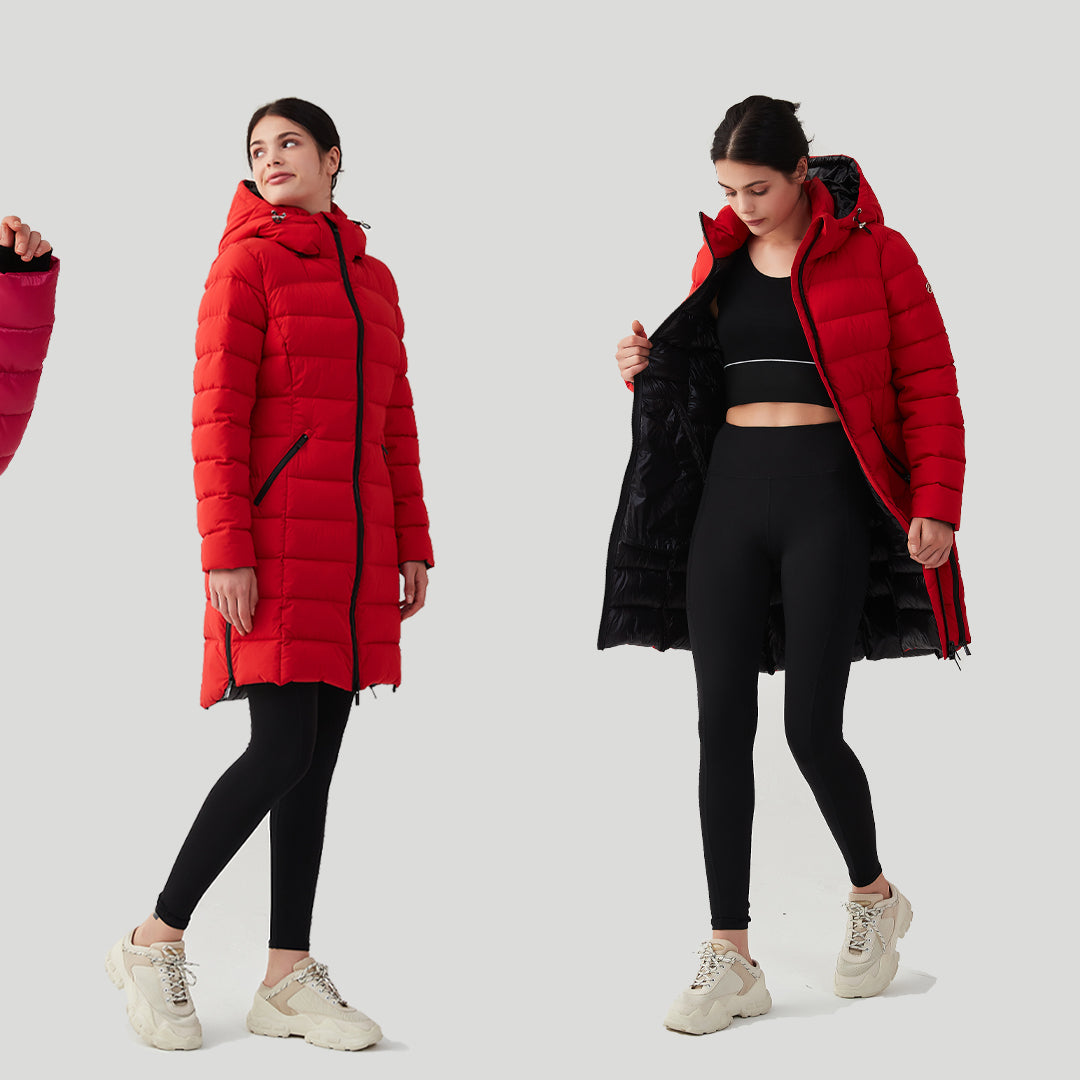 Embrace Winter Comfort with IKAZZ's Mid-Length Puffer Coat: Here's Why You Should Get Yours Today!
Winter is here, and with it comes the perfect opportunity to embrace cozy comfort in style. And what better way to do so than with IKAZZ's mid-length puffer coat? This fashionable yet functional piece of outerwear is a must-have for anyone seeking warmth, protection, and undeniable chicness during the chilly months ahead. So why wait? Join us as we unveil the reasons why you should get your hands on our incredible coat today – because winter never looked so good!
Benefits of Wearing a Puffer Coat in Winter
It's that time of year again - the cold, dark days when you can't go outside without your heavy coat and scarf. If you're tired of winter being so uncomfortable, it's time to get yourself a new puffer coat! Here are four reasons why you should invest in our mid-length puffer coat:
They Keep You Warm In The Coldest Weather: Our mid-length puffer coat will keep you warm even when the temperature outside is below freezing. This is because they contain a lot of insulation, which will trap heat inside.
They Block Wind And Rain From Getting Into Your Clothes: Our mid-length puffer coat will protect you from wind and rain on those rainy days when the temperature drops below zero. Not only that, but they also have waterproofing capabilities, which means that even if it rains hard on your walk home, your clothes won't get wet.
Puffers Are Practical And Stylish at the Same Time: Our mid-length puffer coat isn't just for cold weather - it can be dressed up or down depending on what accessories you choose to wear with it. So whether you want to dress them up for a night out or down for everyday use, there are plenty of options available to suit all sorts of needs and styles.
They Stay Put In The Most Difficult Weather Conditions: Unlike other clothing items where wind and rain can easily take them away from you, our our mid-length puffer coat will stay put no matter how strong the winds or how much water gets caught in its fabric structure.
Conclusion
Winter is coming, and with it comes cold weather. If you're looking for a coat to keep you warm during the colder months, we recommend checking out IKAZZ's mid-length puffer coat. Not only is our coat extremely comfortable, but its design will also make you look stylish and chic no matter where you go. Get your own today and embrace winter comfort!