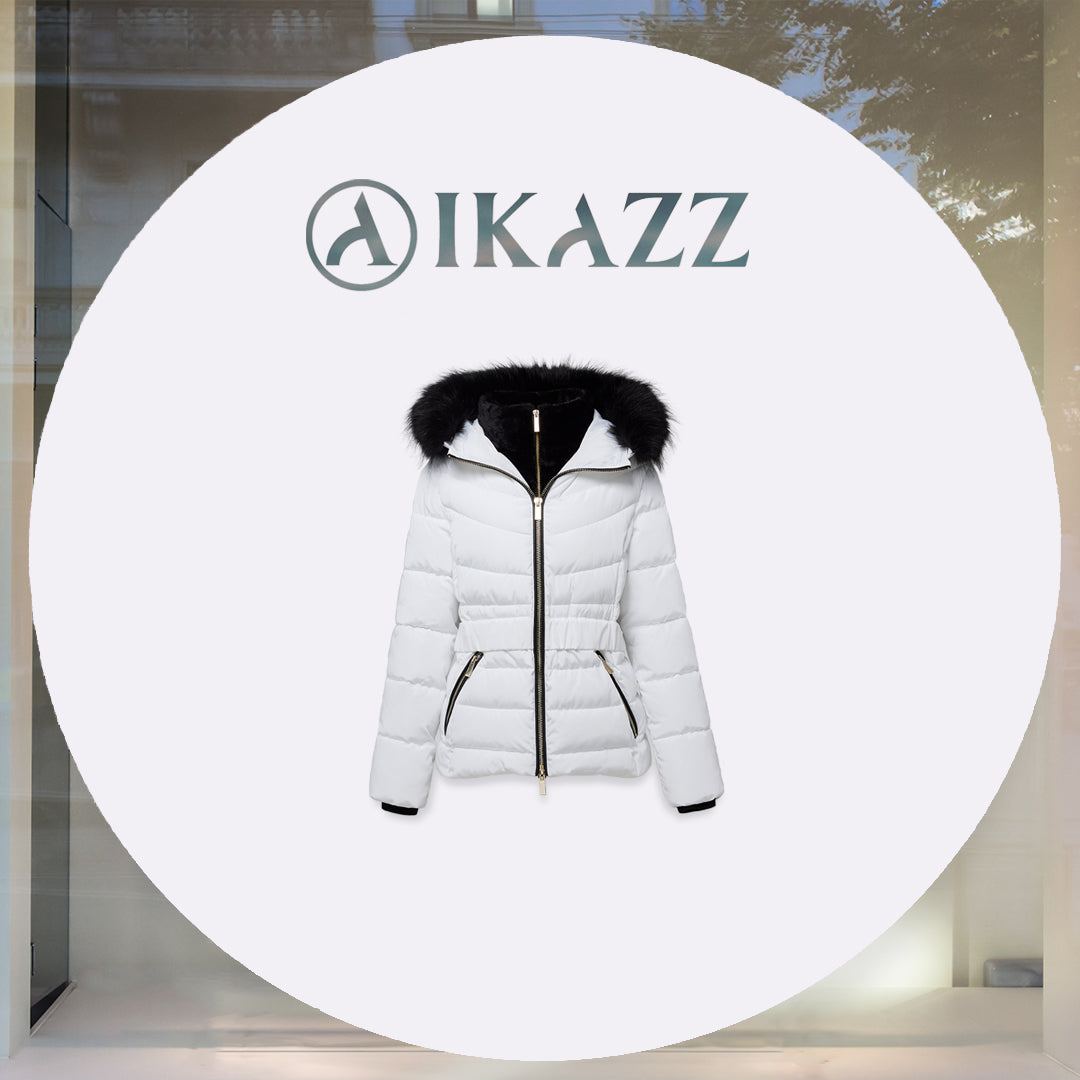 Chic and Warm: Discover IKAZZ's Latest Puffer Jacket with Fur Trim
In recent years, cropped puffer jackets have gained popularity as a winter essential. Its shorter length is flattering for various body types and provides comfortable warmth. As 2023 ushers in the cold winter, we are excited to launch our latest puffer jacket - Drava. Featuring a cropped silhouette, a cinched waist, and luxurious faux fur trim, this jacket from IKAZZ combines style, comfort, and quality construction. In the article, we'll take a closer look at this puffer jacket to help you learn more about this versatile winter wardrobe essential.
Meet Drava: Your Stylish Winter Companion
Our new product, Drava, is the Cinch Waist Cropped Puffer Jacket with Fur Trim, designed for a flattering and slim silhouette. This puffer jacket comes in four stylish colors: white, deep teal, black, and eggplant, highlighting your fashion-forward personality. It's available in women's sizes XS-XL, so you can find a size that suits your body type.
The Cinch Waist Cropped Puffer Jacket with Fur Trim is designed with attention to detail, using high-quality materials combined with thoughtful design concepts. This cropped puffer jacket has the following key features:
1.
Materials
The Drava is made from a combination of materials that offer both fashion and warmth. The outer fabric of the puffer jacket is made of high-density G-poly fabric, which is highly durable and ensures a certain degree of waterproof performance. The internal insulation of Drava is filled with THERMOLITE®. This is a vegan alternative puffer-filling that provides warmth without using animal materials. Additionally, the lining of this puffer jacket is made from 100% nylon, ensuring a comfortable and cozy feel against your skin.
1.
Design Details
The cropped puffer style flatters your figure while keeping your core warm. The Drava puffer jacket has a cinched waist that not only adds elegance to the jacket but also creates a flattering shape that accentuates your body curves. Moreover, the fur trim is more than just a fashionable detail; it can keep your neck and face warm and protected from the cold wind. You can remove the faux fur trim for a different look, adding both style and insulation.
2.
Versatility
Besides materials and design, versatility is another attraction of the Drava puffer jackets. Whether you're heading out for shopping, hanging out with friends, or just commuting to work, Drava's styles are perfect for any occasion. Here are some fashionable outfit ideas:
- Everyday Wear: For a casual yet polished look, pair Drava with a simple long-sleeved T-shirt, leggings, and sneakers. Top it off with a beanie hat for a laid-back vibe. 
- City Traveling: Combines Drava puffer jacket with skinny jeans, ankle boots, and a chunky knit sweater. Add a stylish cross-body bag, and you're ready for a day of exploring the city.
- Preppy style: Match Drava with black leggings, knee-high boots, and a black cross-body bag for a monochrome style. For a black Drava, contrast it with light denim or white jeans for an eye-catching effect.
With winter fast approaching, it's time to invest in a puffer jacket that's both stylish and warm, and our Drava puffer jacket is the perfect choice. You can enter the discount code "1KAZ2C0AT" to participate in the 10% off new customer discount promotion. What's more, with Halloween right around the corner, IKAZZ is running a special event offering 15% off all black and red products. Enter the discount code "Halloween15" to take advantage of the sub-deal. Don't wait until sizes run out; add a chic and warm IKAZZ puffer jacket to your wardrobe now!