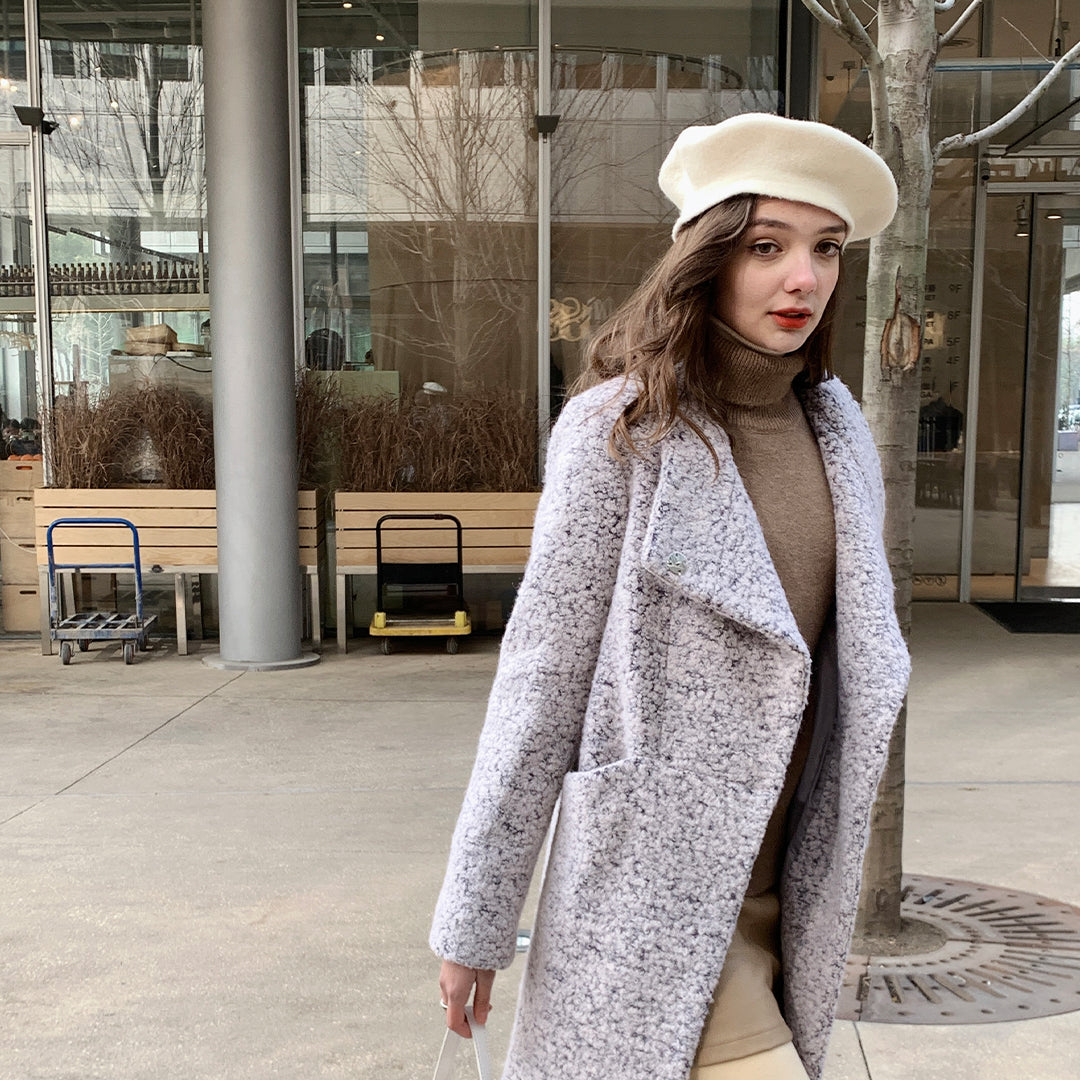 Why I'm Obsessed with My Wool Coat from IKAZZ
As a long-time fan of high-quality outerwear, I was very excited when I discovered a wool jacket called Gabo by IKAZZ. This coat has quickly become my go-to essential for cold weather and one of my all-time favorites in my wardrobe. Let me tell you why I'm so obsessed with this IKAZZ's Gabo wool jacket.
The Perfect Fusion of Style and Comfort
From the moment I first put on the Gabo coat, I was hooked. This coat blends classic and contemporary elements, boasting a tailored silhouette and a plush wool texture that radiates elegance, easily complementing any ensemble.
The jacket showcases distinctive design elements such as asymmetric lapels, hidden buttons, and embossed hoops. Its midi length flatters my petite frame while delivering enough coverage to keep the cold out. The top-notch wool fabrics not only provide warmth but also convey skillful craftsmanship and quality. I've lost count of how many compliments I've received on this coat.
Comfort is paramount for me when reviewing any piece of clothing, and the Gabo exceeded all my expectations in this regard. This wool jacket features a lining made of 100% polyester, boasting a very soft touch and a form-fitting fit. The outer layer of the jacket is pressed boucle wool, which is sturdy and breathable, keeping me protected from cold winds and overheating. I can wear it walking around the city or commuting for hours!
What's more, I'm impressed by the versatility of this jacket. It transitions perfectly from fall to winter and is suitable for both casual and formal occasions. I often pair the Gabo wool jackets with bright tops, light jeans, and short or mid-length boots. This jacket can easily be styled with a variety of casual and stylish looks, making it a timeless investment.
A Sustainable Choice
Sustainability is at the forefront of my mind, and I'm delighted to tell you that my affection for Gabo extends beyond its visual appeal to IKAZZ's dedication to sustainability. With sustainable manufacturing practices, IKAZZ is committed to protecting the environment, reducing its carbon footprint, and contributing to a healthier planet through cruelty-free production methods.
I highly recommend the Gabo wool jacket from IKAZZ. This jacket met all my requirements, from materials and design to production. If you're looking for an investment piece that combines style, comfort, and sustainability, be sure to check out IKAZZ. Get their Gabo Wool Jacket to keep you cozy and warm all season long!