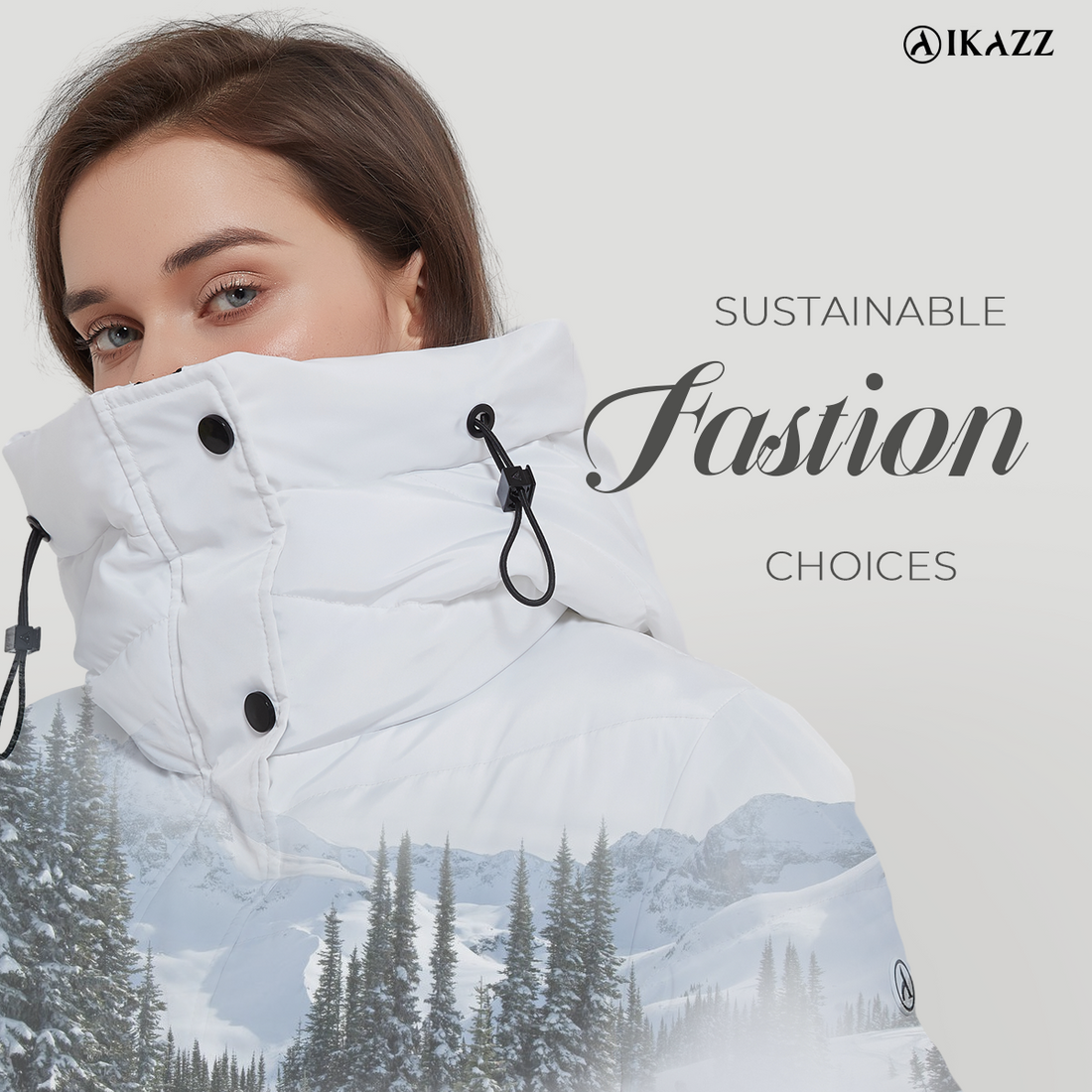 Stay Warm & Stylish: How To Choose The Best Sustainable Winter Coat?
As winter knocks on the door, many vegans may feel uneasy. They want to stay warm and look good but also care about the environment and animals. So, what's the solution? In this article, we will talk about how you can stay cosy and stylish during winter while keeping things eco-friendly. Moreover, we will introduce you to fantastic options: sustainable winter coats, lightweight puffer jackets, and vegan winter coats. It's all about staying warm, looking cool, and feeling good about it!
Finding ethical alternatives to traditional down jackets will be a top priority for vegans. Additionally, body anxiety may become another issue for a person during the cold season, as thick clothing can blur the lines of one's body. Sustainable down winter coat allows people to stay warm while upholding their ethical values and boosting their confidence and acceptance of themselves.
How to Choose The Best Sustainable Winter Coats?
When choosing eco-friendly clothes, several key points should be considered to ensure the perfect combination of warmth, style, versatility, and practicality.
Warmth and Comfort
One of the primary functions of a sustainable winter coat is to keep you warm in cold temperatures. Look for coats made from cruelty-free materials such as recycled polyester or plant-based insulation. These materials offer excellent thermal properties while minimizing the environmental impact. Additionally, pick for features like adjustable cuffs, removable hoods, and fleece-lined pockets that enhance comfort and retain heat.
Style And Fit
A sustainable winter coat should provide warmth and reflect your style. Consider the design and tailoring of the coat, ensuring it flatters your body shape and complements your fashion preferences. Consider details like well-placed seams, flattering silhouettes, and stylish elements such as faux fur trims, shiny material or unique patterns that add a touch of individuality.
Versatility
A versatile vegan puffer coat can adapt to various occasions and styles. Consider winter puffer jackets with social attributes, such as gender-neutral designs or inclusive sizing options. This ensures that anyone can wear the coat regardless of gender or body type.
The best sustainable down winter coat with social attributes allows for layering, making it suitable for both casual outings and formal events, ensuring maximum value for your investment.
Care And Maintenance
To prolong the life of your winter coat and reduce waste, consider its care and maintenance requirements. Look for coats that are easy to clean and maintain, with washing instructions aligned with sustainable practices. Some coats may be machine washable, while others require professional cleaning. Clothing that is easy to maintain saves energy and is more durable, protects the environment and reduces unnecessary waste of resources.
Perfect Choices For Sustainable Winter Coats
Melena- Long Puffer Coat with drop hood
Inspired by the transformation from cocoon to butterfly, Melena symbolizes strength and the quest for warmth and comfort. This long vegan down puffer coat by IKAZZ is an elegant and practical option for individuals preparing for extreme cold weather. Even in snowy weather, it won't wet your clothes and make you feel cold.
If you prefer the comfort and peace of mind that comes with a long puffer coat, drop hood, short boots, and a skirt, Melena is the perfect sustainable jacket for winter.
Chic Mid-Calf Length
Animal-Free
Stand collar and waist-tightening Design
High-density Water-resistant & Windproof
Naya- Quilted Puffer Coat & Jacket with faux fur hood
Those who enjoy the outdoors in colder regions will love will love our functional, lightweight puffer coat. Available in a variety of colours, the Naya coat combines style and functionality to ensure warmth and versatility.
Mid-length
Cruelty-free Material
Adjustableand Functional design
Lightweight, Water-resistant & Windproof
Mid-length sustainable winter coat will keep you warm and cosy while paying attention to design and tailoring details, ensuring a perfect fit without sacrificing style and fashion. For people who focus on practicality and movability for winter outfits and prefer pants with tops, Naya is your top choice.
Conclusion
When selecting a sustainable winter coat, it's important to consider warmth, comfort, style, versatility, and ease of care. IKAZZ's Melena and Naya coats offer a compelling combination of sustainability and fashion, catering to individuals with different needs and preferences.
By prioritizing vegan alternatives and innovative design, IKAZZ stands out as a company that is redefining the concept of sustainable winter wear.
Learn more about IKAZZ and our range of products to find the perfect sustainable winter coat.