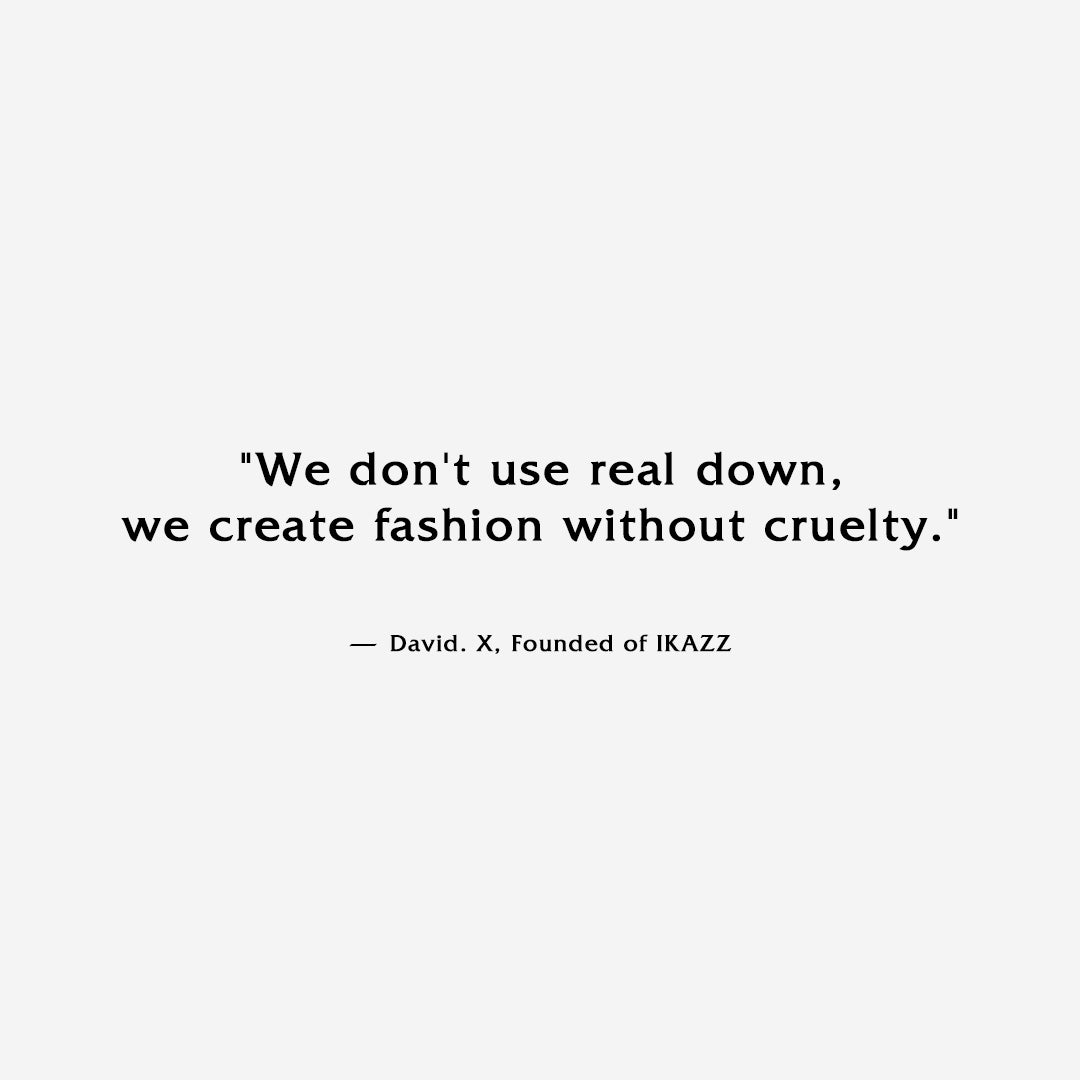 Where Fashion Meets Sustainability: IKAZZ's Rise in the Vegan Down Jacket Market
With ethical consumerism gaining traction around the world, fashion brands embracing sustainability experience tremendous success. In an increasingly sustainability-conscious world, IKAZZ has emerged as a market leader in women's vegan down jackets. With a strong commitment to ethical and eco-friendly fashion, IKAZZ has captured the hearts of fashion-forward consumers seeking cruelty-free alternatives without sacrificing style or comfort. With the surge in demand for environmentally friendly and cruelty-free products, IKAZZ has become a pioneer in providing stylish and sustainable winter clothing.
IKAZZ's journey in the fashion industry began with a vision to create high-quality, stylish jackets that were made ethically. Right from the start, their dedication to creating a brand that not only reflects fashion but also embodies responsible and sustainable practices has steadily grown, earning them a reputation for unwavering commitment to quality, style, and ethics.
The driving force behind IKAZZ's commitment to sustainable development is its founder's pursuit of finding alternatives to traditional down. The founders witnessed the cruelty of obtaining fur from animals, leading them to cease the fur business. Determined to replace traditional down, the IKAZZ founder embarked on a mission to design jackets that keep wearers warm while safeguarding the environment and animals.
Through extensive research and testing, IKAZZ found the most suitable alternative material to replace down, THERMOLITE®, a new fiber offering exceptional durability and lightweight warmth, and successfully added faux fur to its jacket designs. These alternatives provide the same warmth and comfort as traditional down but are also highly water resistant, making them an excellent choice for outdoor activities in all weather conditions. This alternative material proves that warmth and water resistance don't have to come at the expense of animals.
IKAZZ's remarkable journey, from fashion start-up to well-established player in the vegan down jacket market, showcases the growing importance of sustainability and ethical practices in the fashion industry. The company's popular hooded puffer jackets, softshells, and wool coats exemplify contemporary elegance, featuring sleek silhouettes, luxurious finishes, and vibrant hues. By choosing IKAZZ, consumers can revel in chic, top-notch outerwear and contribute to positive environmental and animal welfare impacts. KAZZ's success has shown shoppers need not choose between values and vogue.