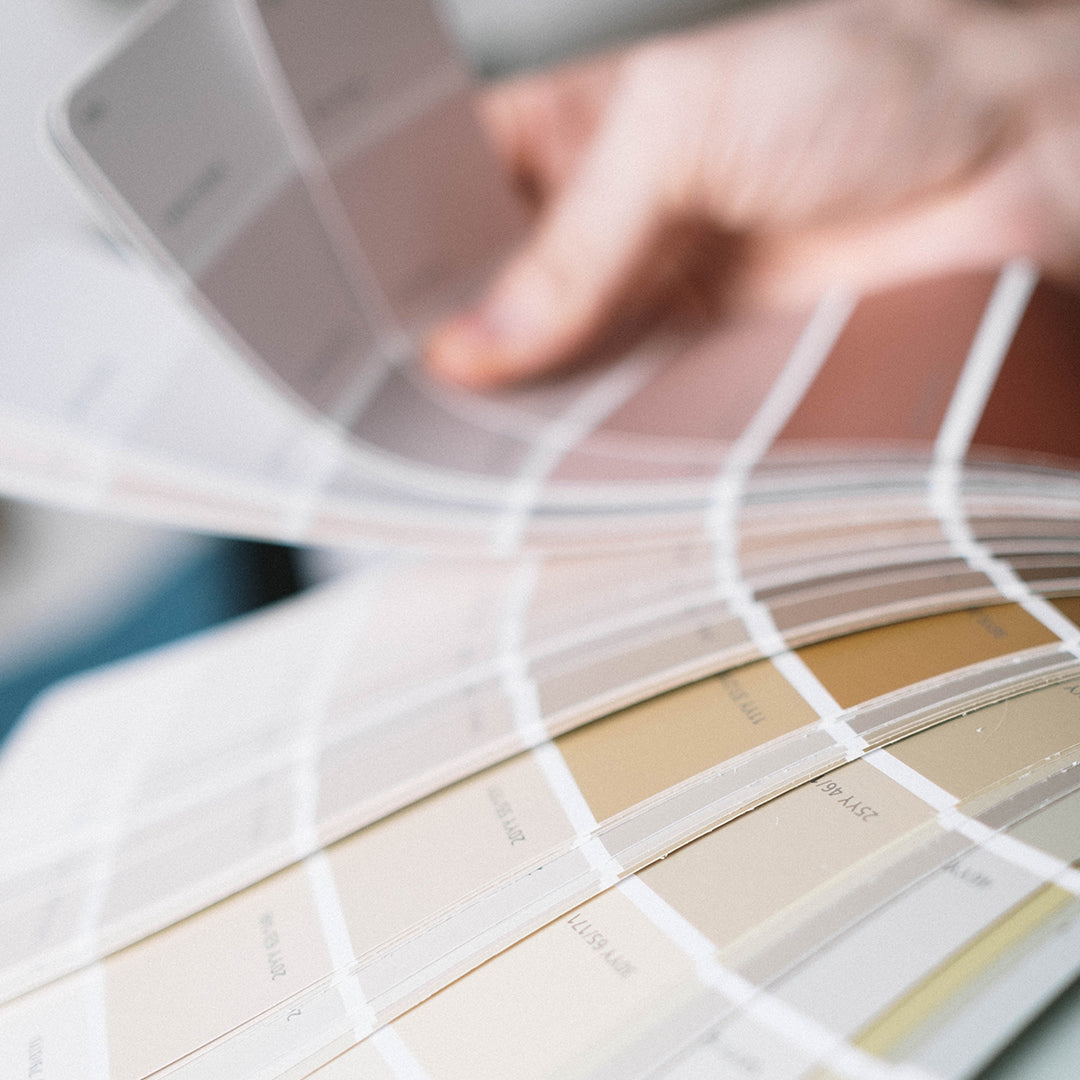 Stand Out This Season in IKAZZ's Colorful Vegan Jackets
Autumn often brings to mind gentle earth tones and familiar orange and brown. When you open your wardrobe, you'll typically find warm and earthy colors dominating your autumn clothing. However, many individuals yearn for a departure from conventional. This fall, IKAZZ is shaking things up with a collection of colorful vegan jackets that will make you stand out.
IKAZZ's women's winter coats are crafted from innovative animal-free materials, offering a wide array of colors, including vibrant red lacqueer, agategreen, and charming pale pink. These eye-catching shades are certain to make you shine in the soft fall scenery.
Keep reading to explore two of IKAZZ's latest releases that will jazz up your fall wardrobe. We'll take a look at the Packable Lightweight Hooded Puffer Coat and provide a sneak peek of the upcoming Asymmetrical Lapel Zip Up Wool Coat, along with style tips to seamlessly incorporate these statement pieces into your autumn ensembles.
Embracing Vibrant Colors in Autumn
Autumn has long been synonymous with earth tones and pastel hues. While these colors are undoubtedly attractive, don't hesitate to break away from tradition. Choosing a colorful statement coat allows you to showcase your unique style. IKAZZ offers vegan down and wool coats that provide a stark contrast to the typical fall wardrobe, ensuring you'll stand out from the crowd while staying cozy.
Introducing Gianne: The Packable Lightweight Hooded Puffer Coat
One of the standout items from the IKAZZ collection is the Gianne Packable Lightweight Hooded Down Jacket. Gianne is available in attention-grabbing colors like classic black, pristine white, vibrant agategreen, and rich red lacquer, creating a dynamic style choice for the cooler fall and winter seasons.
Key Features:
- Mid-length: Gianne perfectly balances warmth and style with the midi-length design.
- NATURAL NON-ANIMAL MATERIALS: This coat utilizes high-density stretch poly cire fiber for the outer shell, Thermolite® for the fill, and polyester lining.
- Zipper off removable hood: Adapt to changing weather with the convenience of a removable hood.
-Side zipper pocket: Keep essentials handy in the side zipper pocket.
- Two-way zipper: The versatile two-way zipper allows for improved flexibility, enabling bottom-up unzipping for better mobility and ventilation.
- Hem side zippers: Further enhance comfort by unzipping the side hem zippers for increased mobility or additional ventilation.
- Easy to carry: Gianne can be packed into the carrying bag, so this down jacket can be easily stored when not in use.
This jacket embodies both style and practicality. It features a fashionable design, a comfortable hood, and a vibrant color selection. Moreover, it's exceptionally lightweight and easy to tote around, making it ideal for individuals on the go who prioritize style.
Sneak Peek: The Asymmetrical Lapel Zip Up Long Wool Coat
IKAZZ's upcoming Melion wool comes in various shades, including classic black, sky blue, and pale pink, marrying recycled pressed boucle wool with a contemporary style.
Key Features:
- Mid-calf length: Versatile and adding a touch of sophistication to any outfit.
- NATURAL NON-ANIMAL MATERIALS: Crafted from pressed boucle wool on the outside and lined with 100% nylon for durability and warmth.
- Waist tightening design: beautiful and comfortable, highlighting your waistline.
- Asymmetrical lapels: An exclusive design that sets Melion apart.
- Front zipper closure and pockets: Well-thought additions merging style and functionality.
This wool coat will elevate your autumn wardrobe, seamlessly blending classic grace with modern style. Shine in the Melion Asymmetric Lapel Zip Long Wool Coat and confidently embrace the evolving seasons.
Style Tips for IKAZZ's Colorful Vegan Jackets
Fashion allows you to express yourself, and IKAZZ's vibrant vegan jackets provide the ideal canvas for showcasing your personal style. Here are some fashion tips to help you get the most out of these colorful pieces:
- Pair with Neutral Colors: Combine your colorful jacket with neutral colors such as black, white, or beige to make it the center of attention in your outfit.
- Experiment with Layering: Try layering by adding a scarf, sweater, or tank top for a unique yet comfortable look.
- Accessories: Don't forget to accessorize! A stylish hat, eye-catching earrings, or a colorful bag can enhance your overall look.
With IKAZZ's unwavering commitment to cruelty-free fashion, you can express your unique style in an ethical and sustainable manner. Be sure to stay updated on the release and future availability of the new Melion Wool Jacket. This autumn, let IKAZZ empower you to make a bold and colorful fashion statement.