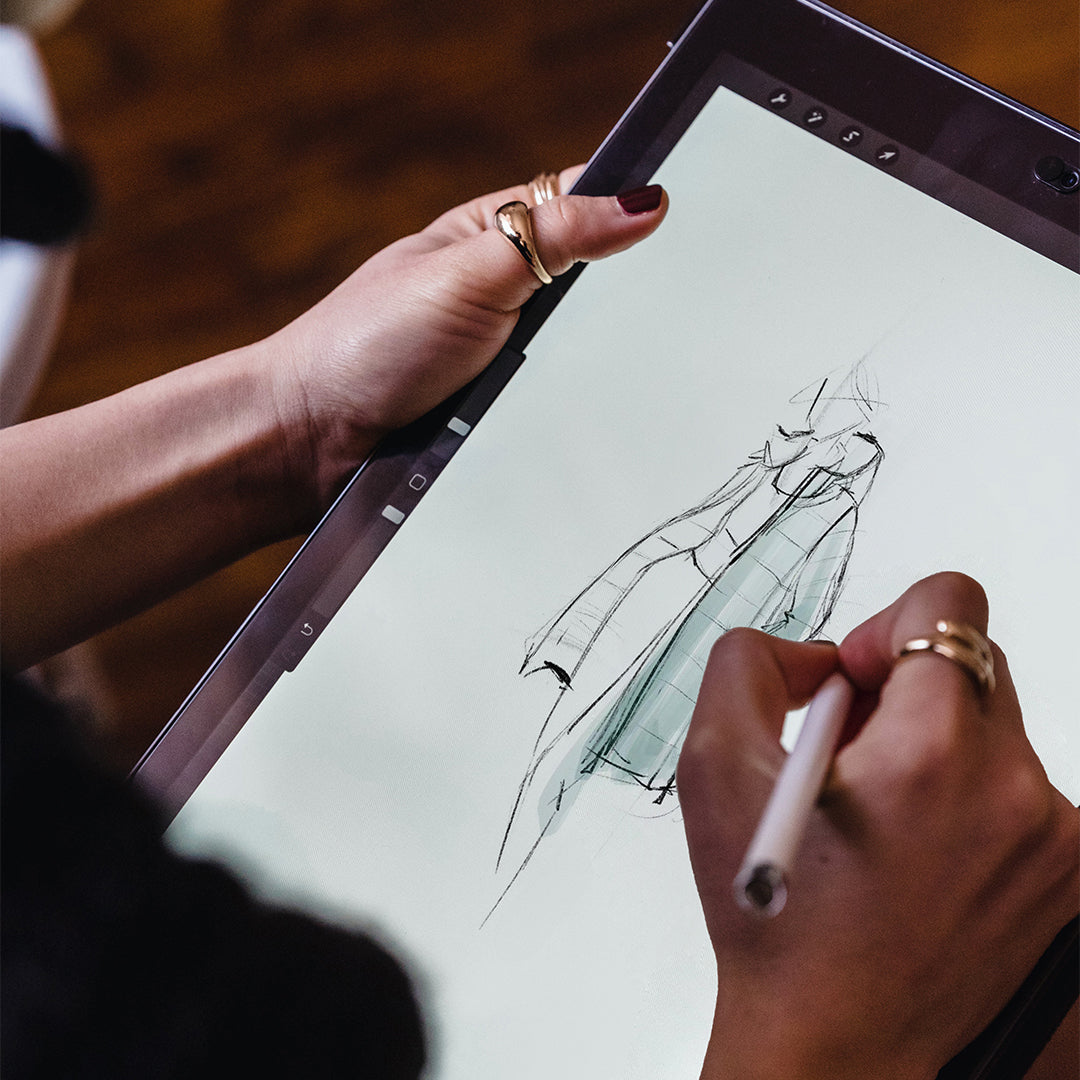 Spotlight: "We" Share IKAZZ Design Concept for Women
In a world deeply influenced by media depictions and societal expectations, the scrutiny over body image has become an unfortunate reality for many women. The relentless pursuit of the "ideal" physique has led to widespread body anxiety. Numerous women grapple with these feelings of unease and discomfort regarding specific aspects of their bodies. Such insecurities have the potential to undermine self-assurance and self-perception. In this article, we will shed light on IKAZZ's revolutionary design concept, which aims to counter these issues by enhancing women's self-expression and confidence.
The Impact of Body Anxiety
The phenomenon of body anxiety is highly prevalent in today's society. Studies reveal that as many as 80% of women are dissatisfied with their appearance, underscoring the widespread nature of this issue. As women strive to meet unrealistic beauty standards, they often find themselves trapped in a cycle of comparison and self-doubt. Consequently, body shame and self-doubt are frequently internalized, causing women to isolate themselves, erode their confidence and sense of well-being, and even experience mental health issues. Given the ongoing adverse effects of body image concerns on women worldwide, seeking innovative approaches to counter these damaging impacts is imperative.
IKAZZ's Approach: Enhancing Confidence through Design
IKAZZ aims to alleviate body anxiety by offering women winter coats that enhance comfort, style, and confidence. IKAZZ's design concept revolves around providing meticulously crafted outerwear that celebrates women's individuality, thereby boosting their self-assuredness. Their coats and jackets incorporate structural techniques like adjustable waists, carefully contoured silhouettes, hoods, and soft linings for added comfort. The tailored cuts and comfortable fabrics empower women, leading to elevated self-perception.
By creating clothing suitable for diverse body shapes and sizes, IKAZZ seeks to impact women's self-esteem positively. The notion is simple yet potent: When you look good, you feel good. In IKAZZ's upcoming range of outerwear, elements like belts, drapes, and cinched waists come together to create stunning pieces that accentuate the physique. This serves to help women alleviate body shame and encourages them to embrace their bodies proudly.
Product Spotlight: Enhancing Self-Expression and Confidence
Here are three standout new IKAZZ products that embody the brand's design ethos, blending style, comfort, and confidence:
Melion
This elegant Asymmetrical Lapel Zip-Up Long Wool Coat features a long-length design. The asymmetrical lapel and waist-shaping design celebrate the beauty of diverse body shapes, underscoring that there's no one-size-fits-all style definition. The product, crafted from pressed boucle wool material, boasts a 100% nylon lining that ensures comfort and warmth on chilly days. Available in multiple sizes and colors, including black, sky blue, and pale pink, this product allows customers to choose a fitting and appealing option.
       2. Verena
Introducing the grand launch of the Shiny Belted Puffer Jacket with Hood, now available in three chic colors: black, heather gold, golden olive, and pink peacock. This medium-length down jacket combines a glossy nylon exterior and thermolite polyester, seamlessly blending style with materials. Design details include side zippered peach skin pockets, rib-knit cuffs, and a two-way zipper for extra ventilation and movement. The hood and elastic belt with stylish metal fastening allow for a customized look. This dazzling belted puffer jacket is both fashionable and functional, ensuring comfort in wear while accentuating your figure with its trendy silhouette.
3. Lena
IKAZZ's Lightweight Shiny Puffer Coat with Hood is crafted from 100% semi-shiny nylon, filled with thermolite polyester down for animal-free warmth. Design details include a detachable hood, side zippered pockets, a two-way zipper, and adjustable ventilation zippers. You can creatively customize your look by removing the hood and unzipping the side zippers. This puffer coat is lightweight and warm, with a removable hood, making it perfect for unpredictable weather. This shiny puffer coat balances fashion and functionality with its versatile style and trendy colors. Now available in four fresh colors: black, white, Champagne, and pale lilac.
Embracing Diversity and Inclusivity
IKAZZ proudly offers sizes ranging from XS to XXL and a diverse range of styles catering to various body shapes and fashion preferences. Their forward-thinking design philosophy aims to combat body anxiety by creating well-fitted outerwear, allowing women of all body types and sizes to feel seen, understood, and confident.
In a society that often attempts to dictate how women should perceive and feel, IKAZZ's design concept serves as a beacon of hope. It encourages women to reclaim their narratives, challenge unrealistic standards, and boldly showcase their confidence just like they do with their fashion choices. Let's celebrate and support brands like IKAZZ that advocate for authenticity and diversity and, most importantly, unwaveringly believe that every woman should feel beautiful and empowered, just as she is.
Related Articles:
Sustainable Outerwear: IKAZZ Says No to Down
IKAZZ Support Sustainable Fashion