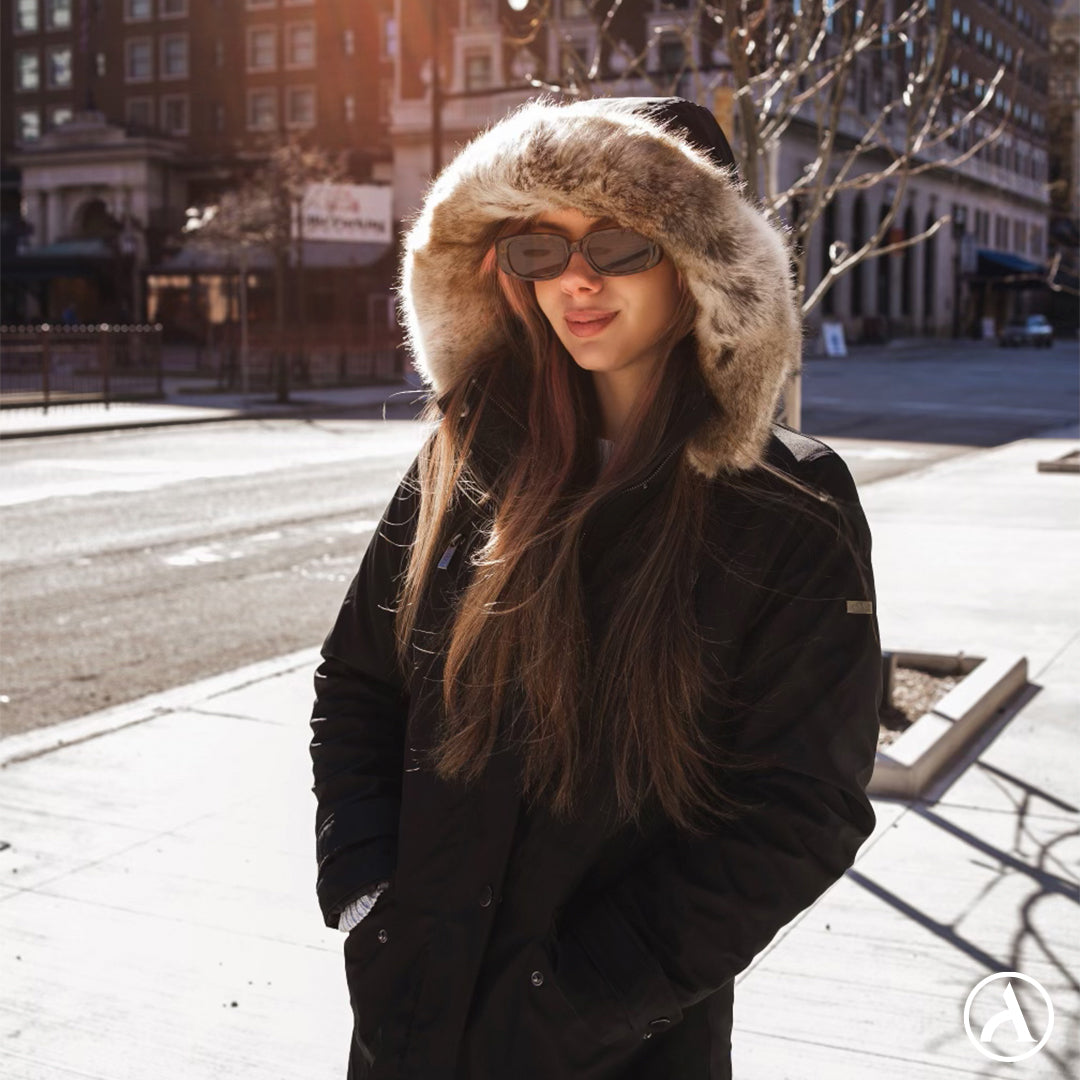 IKAZZ - Functional, Active, and Durable Outwear for Ladies
Fashion enthusiasts  always look for functional clothing that can withstand harsh weather conditions and still be stylish. We bet they would be thrilled to discover IKAZZ, a company that designs functional outwear for women. In this article, we will talk about IKAZZ puffer jackets and puffer coats for women and conclude why IKAZZ is a company that deserves more recognition in the industry.
Overview of IKAZZ Puffer Jackets & Puffer Coats for Women
IKAZZ was established in 2000, and in its beginning, it mainly focused on foreign trade, working with brands like MK, Guess, and Tommy Hilfiger. Since launching our brand in 2019, IKAZZ has offered high-quality functional clothing that women can wear in any weather. Our focus is to continue creating functional clothing that is not only practical but also fashionable. IKAZZ has a team of experienced designers passionate about creating innovative designs that meet the needs of modern women. Every coat our customers own from IKAZZ makes a fashion statement.
The customer service of IKAZZ is favored. The business model of IKAZZ is customer-centric, and we strives to provide the best customer service to our clients. IKAZZ products are available online, and the we offer free shipping and returns to ensure customer satisfaction.
IKAZZ Products
IKAZZ products are made to be of the highest quality in the industry. IKAZZ focuses on three main areas when designing functional clothing for women.
IKAZZ products are designed to be durable, functional clothing. Each waterproof winter jacket provides warmth and solid windproof blocking. The insulation of IKAZZ winter puffer coats and waterproof winter jackets is of the highest quality, ensuring the wearer stays warm and comfortable in even the harshest weather conditions.
IKAZZ jackets are also breathable. Our winter puffer coats allow moisture to escape the body, preventing the wearer from feeling damp or uncomfortable.
IKAZZ products are designed to be lightweight, making them easy to wear and store. IKAZZ parka jacket is light and easy to wear. Each flattering style of the IKAZZ parka jacket and winter puffer coat suits all body types, ensuring that women of all shapes and sizes can look and feel their best. The material used in IKAZZ products provides maximum comfort and flexibility, making them ideal for women who lead active lifestyles.
IKAZZ products are designed to be durable and wear-proof. The outer material of winter puffer coats and IKAZZ parka jackets is thick, protecting against wear and tear. The exquisite workmanship put into each IKAZZ product ensures they last longer than other products. Additionally, IKAZZ products are designed to withstand the test of time, making them a worthwhile investment.
Conclusion
In conclusion, IKAZZ is a company that has a strong reputation in the industry for designing high-quality functional clothing for women. The functionality, lightweight design, and durability of IKAZZ coats make them ideal for women active in winter sports. The lightweight design and durable wear-proof outer material make them a worthwhile investment. We highly recommend IKAZZ parka jackets, winter puffer coats, waterproof winter jackets, and any other product to any woman looking for functional clothing that is both stylish and practical.
For over two decades, IKAZZ has been a prominent fashion enterprise, steadfastly offering its clientele sustainable and ethically produced apparel. Our unique value proposition stems from our conviction that fashion should enhance an individual's appearance, instill confidence and charm, and minimize its ecological footprint. To achieve this, IKAZZ actively seeks alternative materials and guarantees that none of our products involve animal exploitation, ensuring lasting warmth for consumers and the environment. With our unwavering dedication to sustainability and ethical conduct, IKAZZ is the optimal choice for those seeking to contribute positively through their fashion decisions. To learn more about IKAZZ, our functional clothing, and our products, visit us at www.ikazzstore.com.