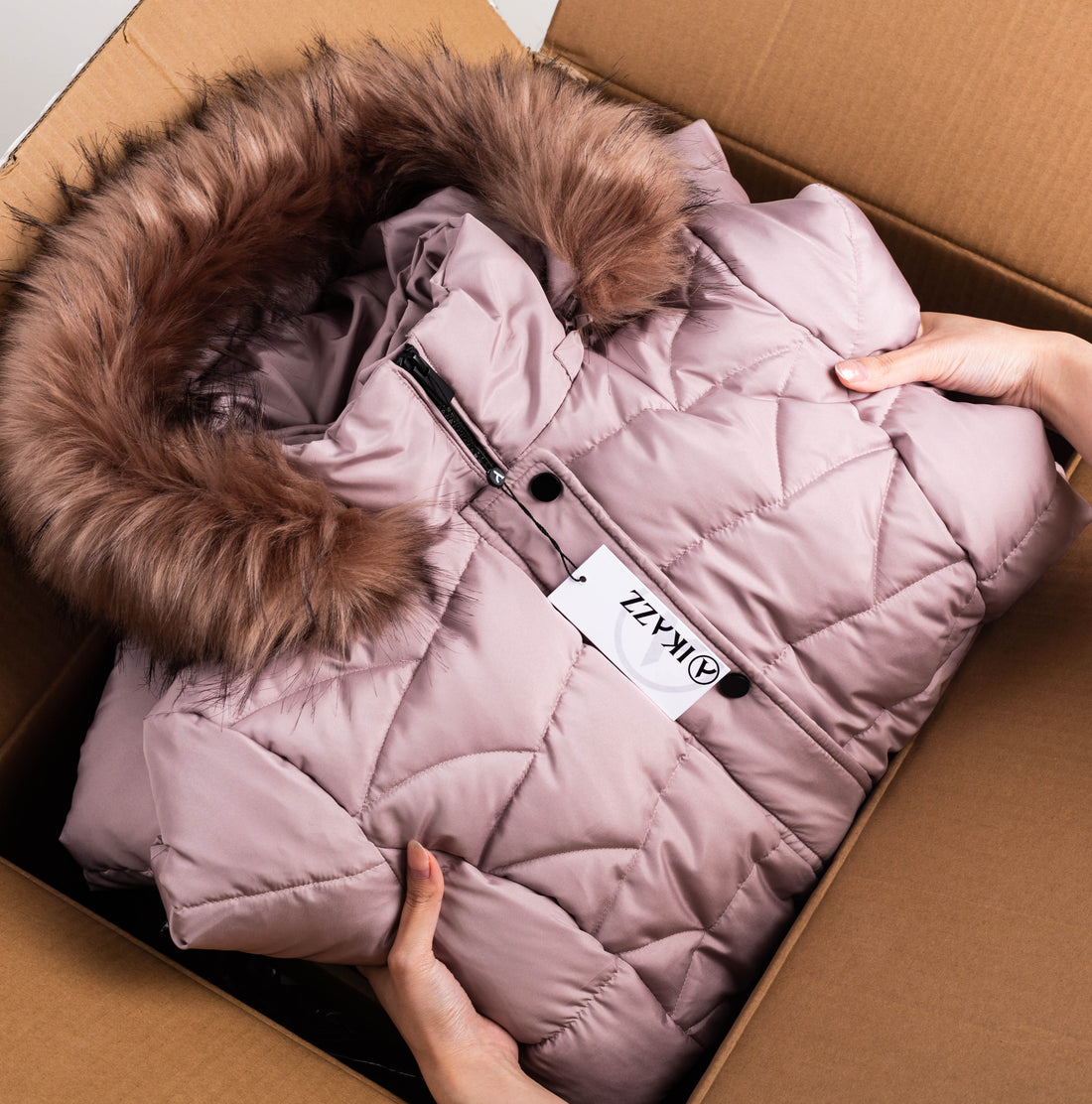 Stay Cozy and Compassionate with IKAZZ's Animal-Friendly Winter Jackets
IKAZZ is a fashion brand that creates sustainable garments using high-quality and eco-friendly materials. The materials are carefully selected to ensure they are sustainable, environmentally friendly, and ethical. The brand's design philosophy concerns minimalism, functionality, and timelessness. IKAZZ focuses on keeping customers warm and cozy even on the coldest days.
What you need to know about IKAZZ's winter jackets
IKAZZ's winter jackets are designed to provide warmth and comfort in cold weather. This jacket has several features that make it stand out from other winter jackets on the market.
First, IKAZZ's products are made of high-quality materials with excellent warmth and insulation properties. One of the highlights is its premium insulation, ensuring maximum warmth without sacrificing style. The outer layer of products is made of durable, water-repellent fabric that removes snow and moisture. The inner layer uses highly qualified alternative material, allowing customers to obtain warmth and comfort while being environmentally friendly.
This product uses 100% thermal insulation filling THERMOLITE® to resist the cold winter. The winter jacket is quilted with fish scales, which ensures fashion, while the V-shaped quilted vision can create a slender body curve. In addition, the garment has a faux fur detachable hood and fleece fabric pockets, which greatly enhance the jacket's warmth.
This long puffer coat is made of advanced THERMOLITE® fabric. The new fiber mimics the down of a polar bear and removes humidity while keeping cold air out. Furthermore, this clothing uses down substitutes to replace animal down, which is environmentally friendly and has high warmth retention.
Secondly, IKAZZ's design philosophy focuses on creating versatile garments that can be worn on multiple occasions. They aim to design functional, well-fitting clothing that reduces body anxiety and restores confidence. Another outstanding feature of IKAZZ is the attention to detail. Its products feature multiple pockets, adjustable hoods, and cuffs to ensure the jacket is comfortable and fit. Moreover, they are available in various colors, allowing customers to find the winter jacket that best suits their style.
This parka jacket features a composite material that makes the garment more windproof, waterproof, and wrinkle-resistant. While keeping warm, its stand-up collar and waist-tightening design make the coat more stylish. Additionally, the hood's fur mimics that of a raccoon, which doesn't harm the animal while maintaining the same level of warmth.
This softshell jacket has a hidden adjustable elastic band at the waist to highlight a slim body shape, a raglan sleeve, and a sleeve band at the shoulder to modify the arm shape. There is a dovetail design at the hem of the jacket. Its stylish design is especially suitable for women who commute to work.
Along with high-quality products, IKAZZ is a company that values product sustainability and ethical practices. They insist on using eco-friendly and sustainable alternative materials to make their products. As a clothing company, they promise their customers to reduce their environmental impact and reduce waste.
While maintaining practicality and fashion, this classic wool coat uses 52% wool and 48% polyester. It is worth mentioning that the wool fabric used in this wool coat is thick-pressed boucle wool material. Recycled wool provide customers with extra warmth and peace of mind.
This puffer coat adopts parallel quilting and waist-tightening design so that customers will have a slimming effect even if they wear the puffer coat. Its high-stretch rib-knit cuffs and button-fastened detachable faux-fur hood add extra warmth, so customers can move around comfortably in colder weather.
We pledge to reject fur
Rejecting fur is an essential step toward animal welfare and environmental protection. It is well known that many companies in the clothing industry use inhumane methods to kill animals for their fur, causing enormous harm to animals and the environment.
IKAZZ is constantly exploring alternative materials that minimize their environmental impact in creating sustainable, high-quality clothing that is both stylish and functional. The stuffing in this product is not animal down or fur, and it is guaranteed that no animals are exploited in every step of the production of the product. Reducing the impact on the planet while respecting animal life.
All in all, if you're looking for a winter coat that looks good and was made with sustainability and ethics in mind, look no further than IKAZZ's products.