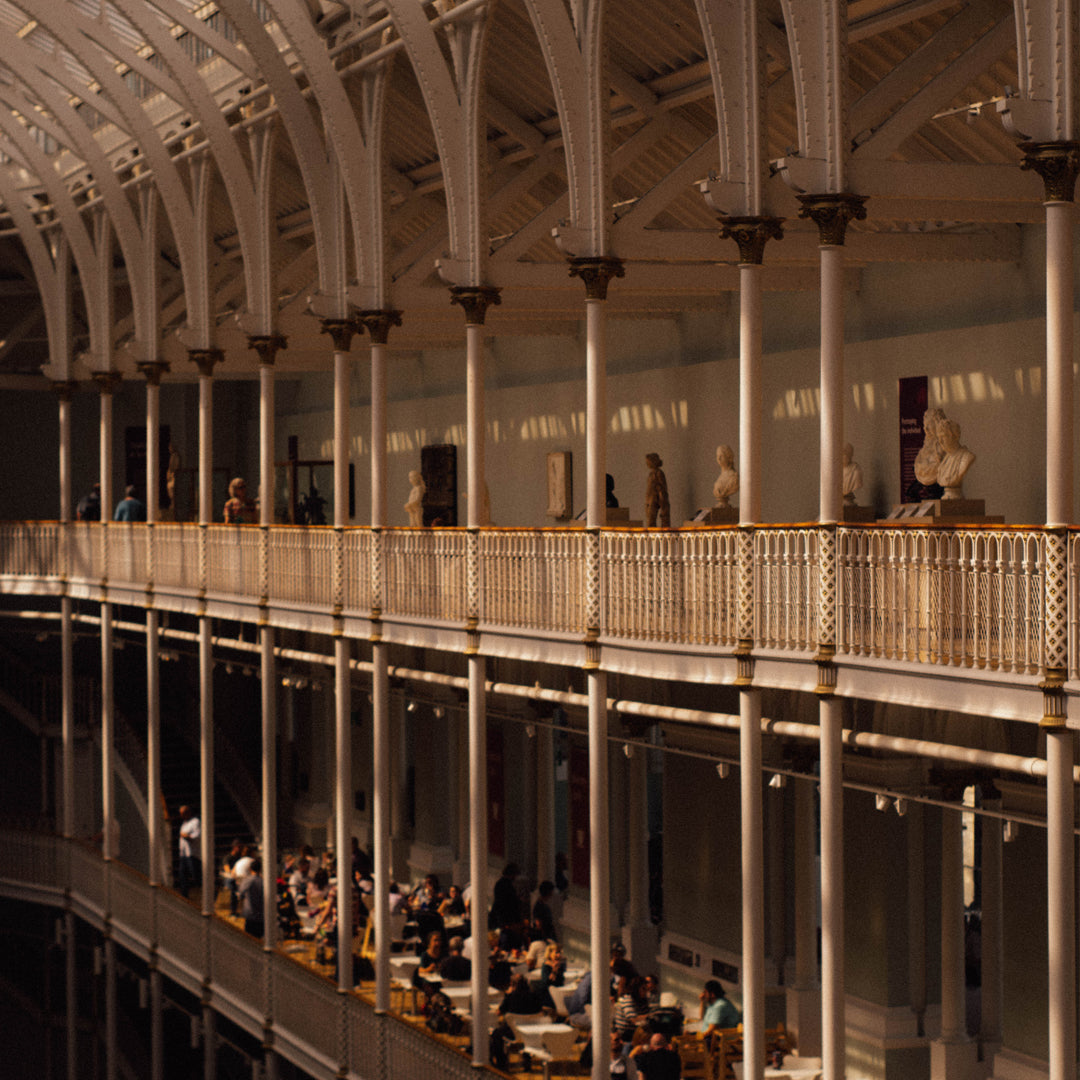 Celebrating Body Positivity: IKAZZ's Long Puffer Jacket for Women
In a world that celebrates body diversity, IKAZZ's long puffer jacket women, the Melena, stands as a symbol of empowerment and inclusivity. With its mid-calf length design, this jacket caters to women of all shapes and sizes, offering a fashionable and inclusive option. Made from down alternative materials, it not only promotes body positivity but also aligns with ethical and sustainable fashion choices. Let's explore how IKAZZ's long puffer jacket enhances comfort, warmth, and self-assurance while nurturing a love for oneself.
Celebrating Body Diversity: The Confidence-Boosting Mid-Calf Length
Fashionable and Inclusive: The mid-calf length of the Melena puffer coat embraces body diversity, providing a stylish option that complements women of various body shapes and sizes. It's a testament to IKAZZ's commitment to inclusivity and empowering women to feel confident in their own skin.
Animal-Friendly Choice: IKAZZ's long puffer jacket is crafted with down alternative materials, offering an ethical and sustainable option. By choosing this jacket, you can feel good about your fashion choices while supporting a brand that shares your values.
Flattering Silhouette: The waist-tightening design of the Melena jacket accentuates your natural curves, creating a flattering silhouette that boosts your confidence. It's designed to celebrate your body and make you feel beautiful and empowered.
Comfort and Warmth: Enhancing Self-Assurance
Cozy and Comfortable: The RIB-KNIT cuffs of the Melena puffer coat not only add a touch of style but also provide a snug and comfortable fit. They ensure maximum warmth and coziness, allowing you to embrace the cold weather with confidence and comfort.
Shielding from Harsh Weather: With its big non-detachable windproof drop hood, the Melena jacket offers protection against harsh weather conditions. It shields you from wind and cold, allowing you to focus on conquering your day without worrying about the elements.
Convenient and Functional: The jacket features two exterior pockets and fleece-lined hand warmer pockets. These provide a practical solution for keeping your hands warm and carrying your essentials, ensuring convenience and functionality wherever you go.
Quality Craftsmanship and Care Instructions: Nurturing Self-Love
Resilient and Weather-Resistant Shell: The Melena puffer coat is crafted with a high-density G-Poly fabric shell, guaranteeing durability and superior resistance to water and wind. It's designed to withstand the elements, keeping you protected and confident throughout the seasons.
Ethical and Sustainable Insulation: The jacket's filling consists of Thermolite® vegan down, an eco-friendly alternative that offers exceptional warmth and insulation. By choosing this jacket, you contribute to a more sustainable future while staying cozy and stylish.
Self-Care Maintenance: To ensure the longevity of your Melena puffer coat, follow the care instructions provided. Machine wash it cold with like colors using a gentle cycle. Avoid using chlorine bleach and opt for non-chlorine bleach when needed. Tumble dry the jacket on low heat and cool iron if necessary. For professional maintenance and care, consider dry cleaning. By caring for your jacket, you nurture self-love and ensure that it remains a reliable companion for years to come.
Conclusion
IKAZZ's long puffer jacket for women, the Melena, is more than just an outerwear piece. It represents a celebration of body diversity, ethical fashion choices, and self-assurance. With its mid-calf length, comfortable fit, and functional features, this jacket empowers women to embrace their bodies and feel confident in their style. Crafted with quality materials and designed for longevity, the Melena puffer coat is a testament to IKAZZ's commitment to both fashion and sustainability. Embrace body positivity and nurture self-love with IKAZZ's long puffer jacket for women.