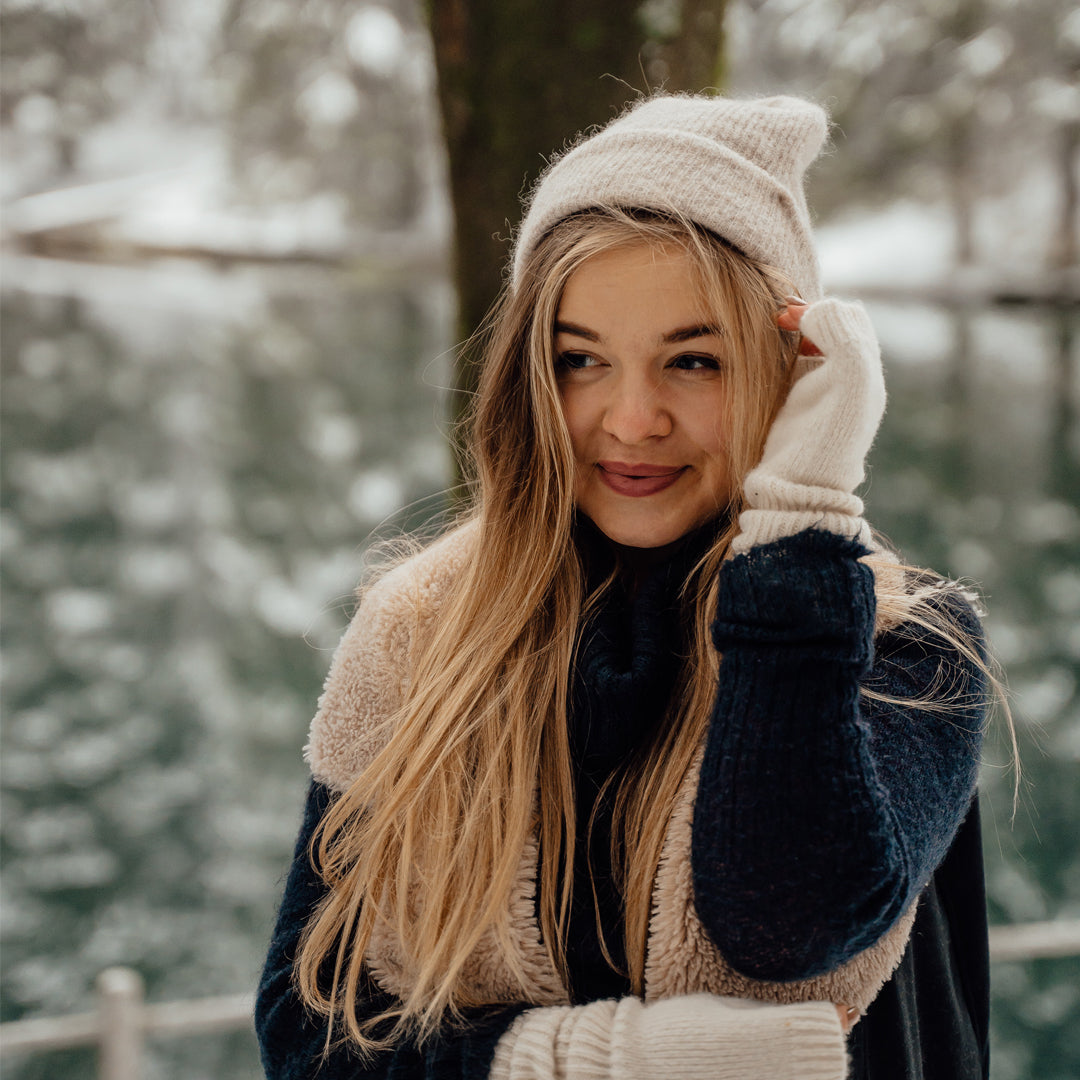 Discover the Timeless Elegance of the IKAZZ White Puffer Coat
At IKAZZ, we believe that your winter wardrobe should be a reflection of both style and sustainability. That's why we are proud to introduce the IKAZZ White Puffer Coat, a timeless and elegant addition to our collection. Puffer coats have become a staple in winter fashion, and we've taken it to the next level with this chic and cozy piece.
Crafted with meticulous attention to detail, the IKAZZ White Puffer Coat combines fashion-forward design with uncompromising warmth. Its pristine white color exudes elegance and sophistication, making it a versatile choice for various occasions. Whether you're heading to the office or meeting friends for a weekend brunch, this coat will effortlessly elevate your winter ensemble.
Uncompromising Warmth and Comfort with Innovative Materials
We understand the importance of staying warm during the chilly winter months, which is why we've engineered the IKAZZ White Puffer Coat to provide exceptional warmth and comfort. The coat features a durable outer shell made from high-quality materials, ensuring its longevity and resistance to the elements. The insulating filling is designed to trap heat effectively, keeping you cozy even in frigid temperatures.
Despite its incredible warmth, the IKAZZ White Puffer Coat remains lightweight and offers freedom of movement. The carefully tailored design allows for easy layering, ensuring that you can wear it comfortably over your favorite sweaters or dresses. Stay stylish without sacrificing comfort with this thoughtfully crafted puffer coat.
Sustainable Fashion for a Better Future
At IKAZZ, sustainability is at the core of everything we do. We believe that fashion can be both stylish and eco-friendly. The IKAZZ White Puffer Coat is a testament to our commitment to a greener future. We carefully select materials that minimize our environmental impact while maintaining the utmost quality.
From the white shell crafted with eco-conscious practices to the ethical sourcing of materials, we ensure that every step of the production process aligns with our sustainability goals. By choosing the IKAZZ White Puffer Coat, you're not only making a fashion statement but also contributing to a more sustainable planet.
Conclusion: Choose the IKAZZ White Puffer Coat for Style, Warmth, and a Greener Future
With the IKAZZ White Puffer Coat, you don't have to compromise on style, warmth, or sustainability. This timeless piece combines elegance and functionality, keeping you chic and cozy throughout the winter season. Invest in a fashion choice that aligns with your values and supports a greener future. Explore our collection today and embrace the IKAZZ difference.