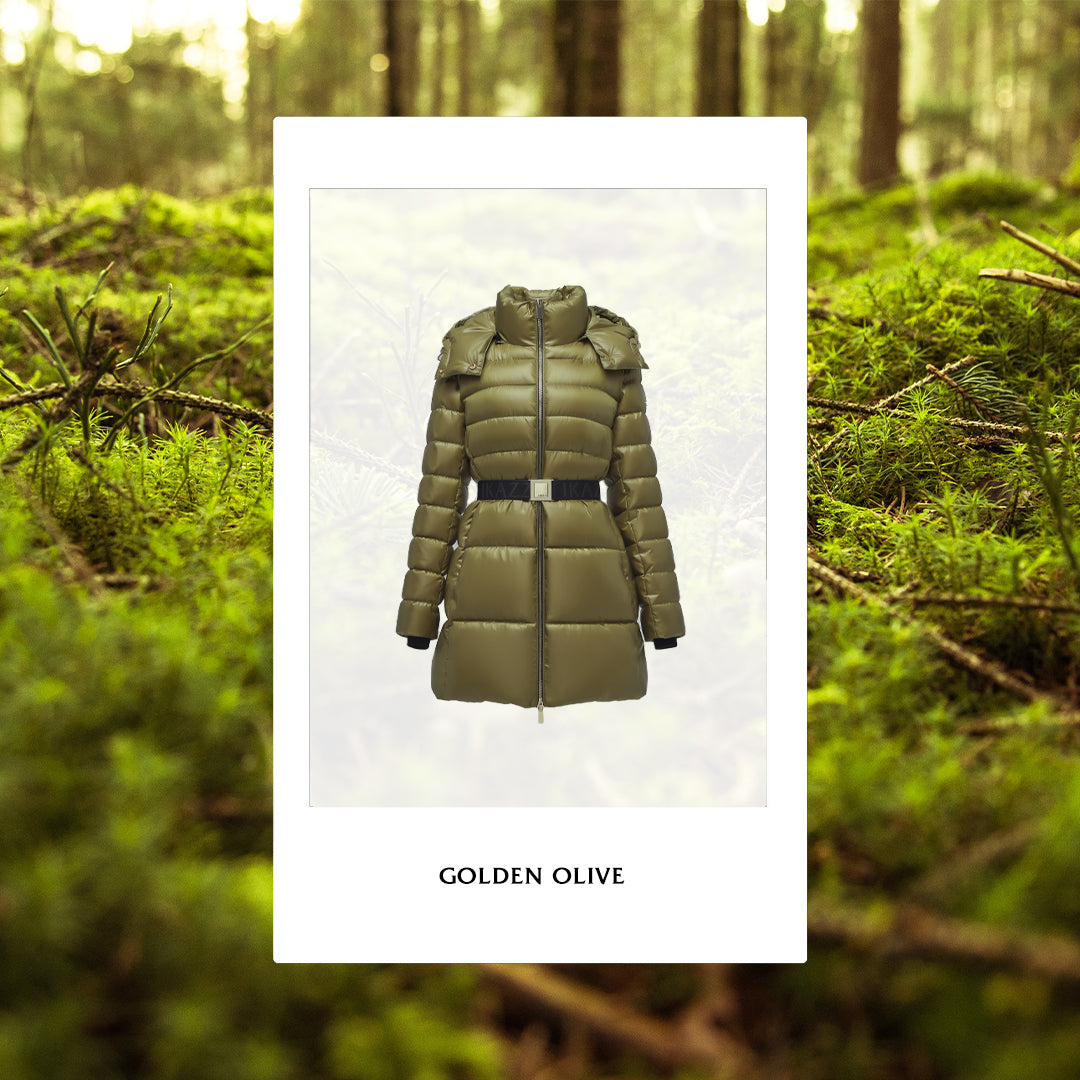 Eco-chic Winter Wear: IKAZZ's Women's Belted Puffer Coat Selection
As the winter season approaches, it's time to update your wardrobe with eco-conscious and fashionable pieces. At IKAZZ, we believe that sustainability and style can go hand in hand. Our women's belted puffer coat selection combines chic design with environmentally friendly materials, allowing you to make a statement while reducing your carbon footprint. In this blog, we will explore the benefits of our belted puffer coats and provide you with selection tips to help you find the perfect eco-chic winter wear.
Eco-Conscious Materials and Manufacturing
At IKAZZ, we are committed to sustainability and ethical practices. Our belted puffer coats are crafted using eco-friendly materials that prioritize the well-being of the planet. From recycled polyester fill to cruelty-free insulation, we carefully select materials that minimize environmental impact without compromising on quality and warmth. By choosing our belted puffer coats, you can feel confident that you're making a positive choice for the environment.
Exceptional Warmth and Comfort
Winter is all about staying warm and cozy, and our belted puffer coats deliver just that. The insulation in our coats provides exceptional warmth, trapping heat to keep you comfortable in even the coldest temperatures. The high-quality materials ensure that you stay protected from the elements, allowing you to fully enjoy your winter adventures. Whether you're exploring snowy landscapes or commuting to work, our belted puffer coats will keep you snug and toasty.
Selection Tips: Finding Your Perfect Fit
When selecting a belted puffer coat, it's important to consider a few key factors to ensure the perfect fit and style. Firstly, pay attention to the length of the coat. A longer coat provides additional coverage and warmth, while a shorter length offers a more casual and versatile look. Secondly, consider the thickness of the insulation based on your climate and personal preference. Lastly, explore different color options that complement your existing wardrobe and reflect your personal style.
Recommendation: Choose IKAZZ for Eco-Chic Winter Wear
For eco-conscious individuals who value style and sustainability, IKAZZ's women's belted puffer coat selection is the ideal choice. With our commitment to eco-friendly materials, exceptional warmth, and versatile designs, you can confidently embrace the winter season while reducing your environmental impact. By choosing IKAZZ, you're supporting a brand that prioritizes both fashion and the planet.
Conclusion: Embrace Eco-Chic Winter Wear with IKAZZ
As the winter chill sets in, it's time to bundle up in style with IKAZZ's women's belted puffer coats. Not only do these coats offer effortless style and exceptional warmth, but they also contribute to a more sustainable future. With our eco-conscious materials and thoughtful designs, you can stay cozy while minimizing your environmental footprint. Choose IKAZZ for eco-chic winter wear and make a positive impact on both your fashion and the planet.
So, go ahead and embrace the beauty of winter with IKAZZ's women's belted puffer coat selection. Stay warm, stylish, and eco-conscious all season long.