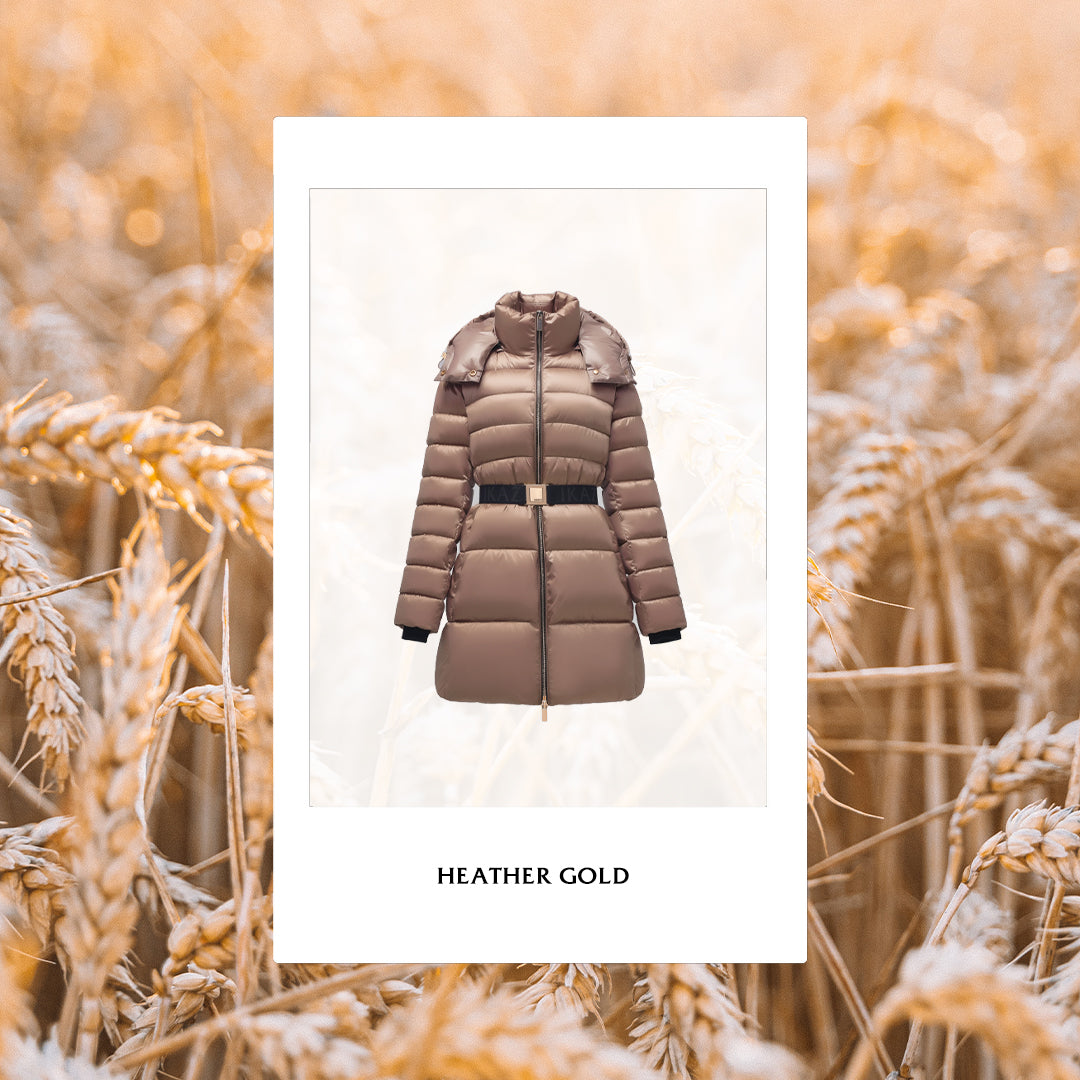 Snuggle Up in Style with IKAZZ's Sustainable Belted Puffer Coat
Winter is the perfect time to showcase your fashion sense while staying warm and cozy. At IKAZZ, we believe that style should never be compromised, even in chilly temperatures. Our belted puffer coat combines comfort and elegance, making it the ultimate winter fashion statement. In this blog, we will explore the features that set our belted puffer coat apart, with a special focus on its effortless style and belted design.
Effortless Style with a Belted Design
When it comes to winter fashion, the belted puffer coat is a true game-changer. Our IKAZZ belted puffer coat effortlessly combines style and functionality with its unique design. The belted silhouette adds a touch of sophistication and versatility to your winter wardrobe. Whether you're attending a formal event, the belted design allows you to effortlessly cinch the coat at the waist, accentuating your figure and creating a flattering silhouette. It's the perfect way to elevate your winter style and stand out from the crowd.
Unmatched Comfort and Warmth
While style is important, we understand that comfort and warmth are essential during the colder months. Our belted puffer coat is crafted with high-quality materials and insulation to ensure that you stay snug and cozy even in freezing temperatures. The plush padding and insulating layers provide excellent thermal regulation, trapping heat and keeping the cold at bay. With IKAZZ's belted puffer coat, you can confidently venture outdoors without compromising on comfort.
Versatility for Every Occasion
One of the remarkable aspects of our belted puffer coat is its versatility. It effortlessly transitions from day to night, allowing you to effortlessly adapt your style to different occasions. Whether you're heading to the office, meeting friends for brunch, or attending a winter party, the belted puffer coat complements any outfit. Pair it with jeans and boots for a casual look or layer it over a dress for a more elegant ensemble. The possibilities are endless, and you'll always feel stylish and on-trend.
Craftsmanship and Quality
At IKAZZ, we take pride in our commitment to exceptional craftsmanship and quality. Our belted puffer coat is meticulously designed and crafted to ensure longevity and durability. We use premium materials that are not only warm and comfortable but also sustainable. We believe in creating pieces that stand the test of time and contribute to a more conscious fashion industry. When you choose IKAZZ, you're not only investing in style but also in quality and ethical practices.
Recommendation: Choose IKAZZ for Effortless Style
When it comes to snuggling up in style, IKAZZ's belted puffer coat is the perfect choice. It combines effortless style, unmatched comfort, and exceptional craftsmanship to provide you with the ultimate winter fashion experience. Our commitment to sustainability and ethical practices ensures that you can feel good about your fashion choices. Choose IKAZZ and embrace the cozy warmth and chic style of our belted puffer coat.
Conclusion: Embrace Winter with IKAZZ's Belted Puffer Coat
Winter is a season of style and warmth, and our IKAZZ belted puffer coat delivers on both fronts. With its effortless style, exceptional comfort, and versatile design, it's the ideal companion for the colder months. Whether you're strolling through snowy streets or attending a winter event, our belted puffer coat will keep you cozy and fashionable. Make a fashion statement this winter with IKAZZ and experience the perfect blend of style and comfort.