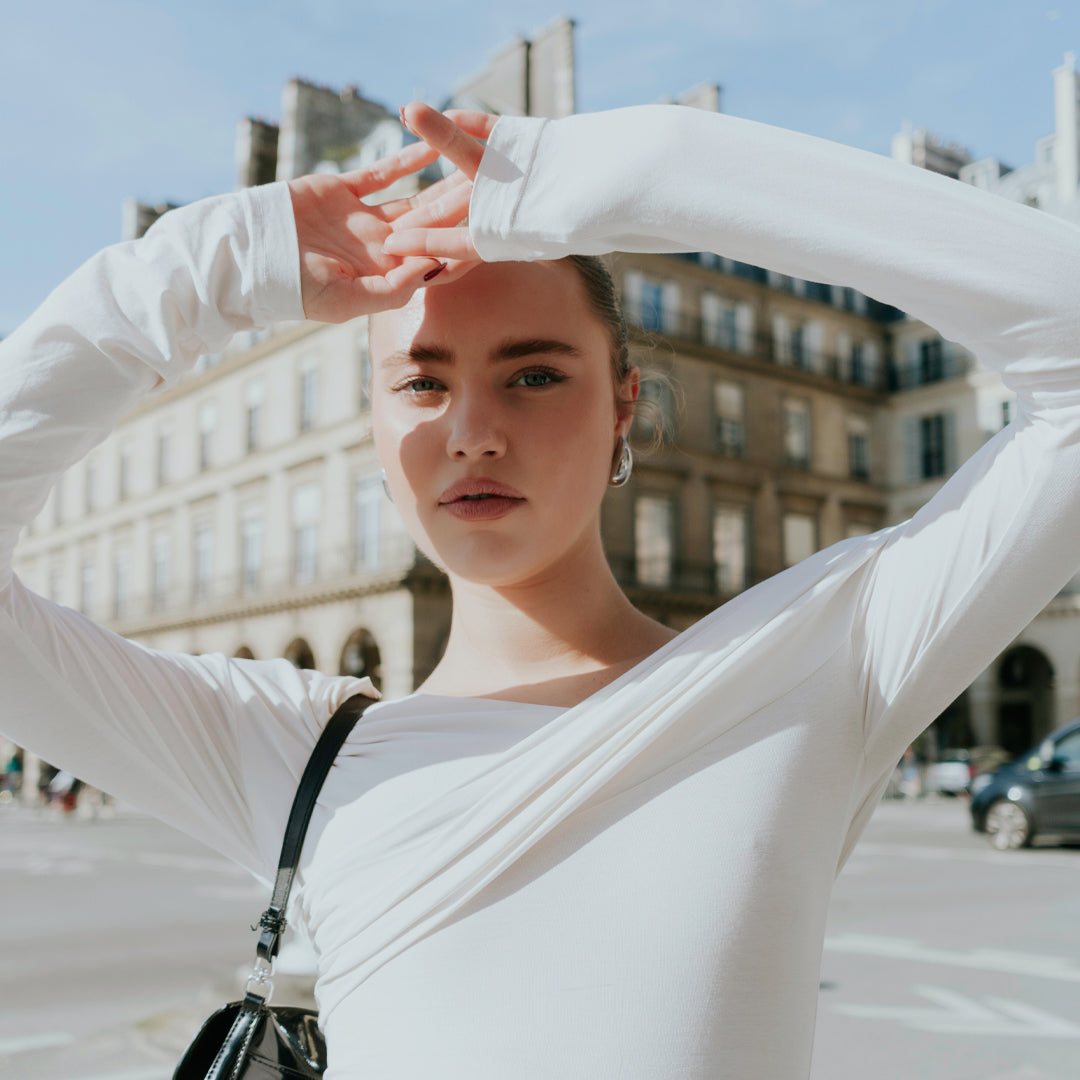 Embrace Sustainability and Style with IKAZZ Women's Puffer Jacket
Step into a world where sustainability, innovation, and confidence combine effortlessly. IKAZZ is pleased to introduce our range of women's puffer jacket, which extends far beyond the realm of simple fashion. Our jackets provide you the ability to make a statement while also being mindful of the situation of our planet because we have a strong dedication to ethical practices and a focus on designing for a variety of body types. IKAZZ can help you find the appropriate balance between your personal style, respect for the environment, and self-assurance.
Ethical Production, Compassionate Choices
At IKAZZ, we have a deep-rooted love for animals and a strong commitment to sustainability. That's why our women's puffer jackets are created without any animal exploitation. We believe that fashion can coexist with compassion, which is why we use alternative fabrics for down or fur. By choosing IKAZZ, you are making a conscious choice to support ethical and sustainable fashion, leaving a smaller ecological footprint on our planet.
Innovative Design for Every Body Type
We understand that one size does not fit all. That's why IKAZZ is dedicated to continuously improving our designs and details to cater to different body types. Our women's puffer jackets are thoughtfully crafted to enhance your natural curves and boost your confidence. From tailored fits to strategic stitching, we prioritize creating outerwear that celebrates your unique beauty, allowing you to feel comfortable and stylish no matter your shape or size.
Stay Ahead of the Fashion Curve
Fashion is ever-evolving, and at IKAZZ, we strive to stay ahead of the trends. Our team is constantly exploring new fabrics, designs, and styles to provide you with the most forward-thinking options. We want you to feel confident and fashionable wherever you go. With IKAZZ women's puffer jackets, you can embrace the latest fashion statements while knowing that sustainability and ethical practices are at the core of every piece.
Conclusion
Your fashion choices have the power to make a positive impact on both yourself and the planet. With IKAZZ women's puffer jackets, you can embrace sustainability, innovation, and confidence all at once. Our commitment to ethical production ensures that no animals are exploited, while our focus on innovative design caters to diverse body types. We invite you to experience the perfect blend of style and sustainability, knowing that you are making a conscious choice for a better future. Step into confidence and embrace your unique beauty with IKAZZ.