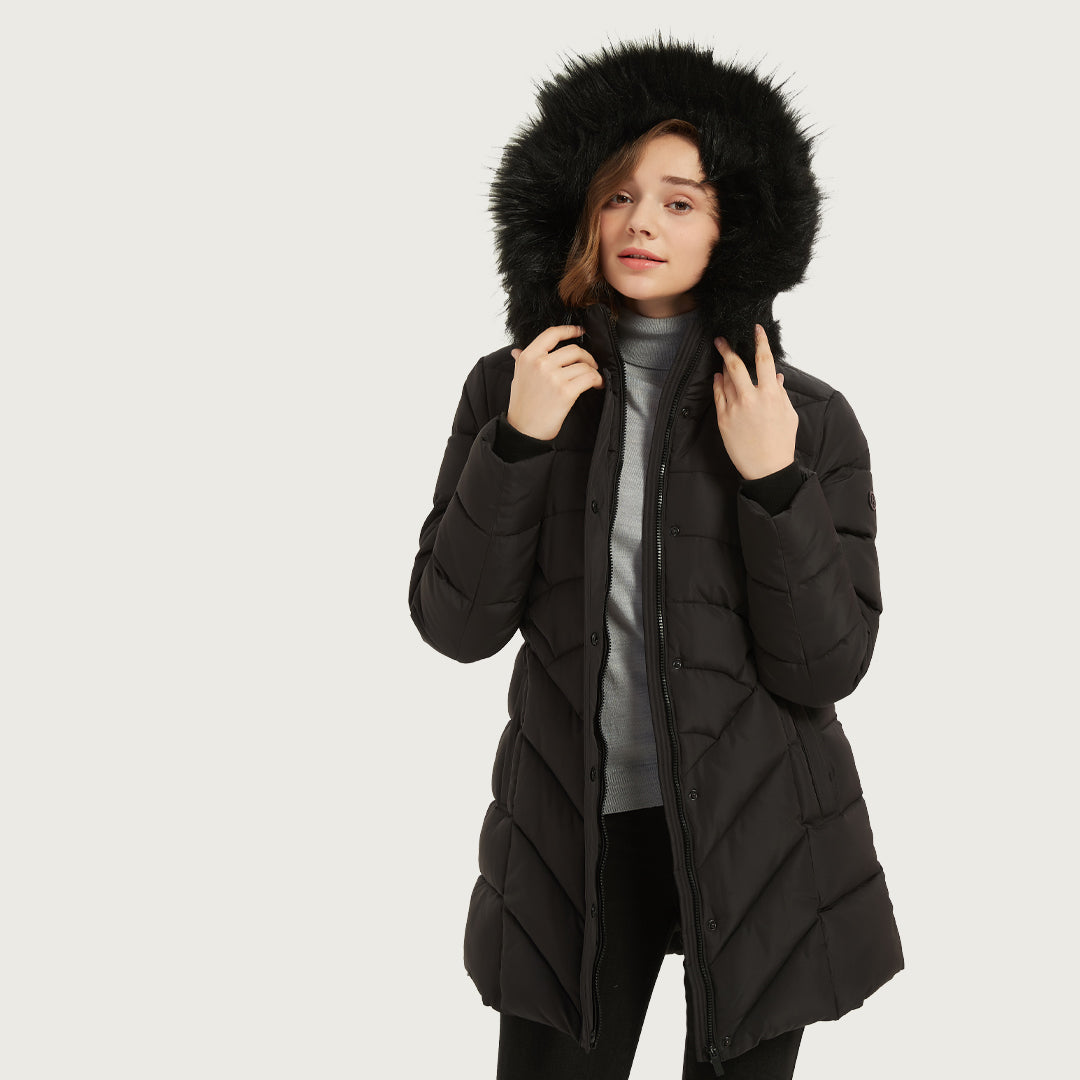 Embrace Winter in Style with Our IKAZZ Black Puffer Jacket
For over 20 years, IKAZZ has been dedicated to doing the right thing for our customers within the fashion industry. We firmly believe that fashion is not just about enhancing your appearance; it's about boosting your confidence and charisma while minimizing our impact on the planet. Our goal is for people to feel good about themselves and steadily build their self-assurance when wearing our outfits. In this blog, we are pride to introduce our black puffer jacket to you.
Confidence, charisma, and sustainability combined
At IKAZZ, delivering long-lasting warmth is our mission. We are constantly exploring alternative materials, ensuring that the filling inside our products is not down or fur. We make sure all our products are made without animals being exploited at any stage of production. It is our hope that the warmth we bring to everyone can endure, benefiting both individuals and our planet. We believe that fashion's true beauty lies not only in enhancing your appearance but also in bringing you confidence and charisma. By consistently exploring alternative fabrics and designing for different body types, we offer the right fashion choices that help you embrace yourself and be yourself.
Introducing our remarkable IKAZZ black puffer jacket
When it comes to design, IKAZZ's black puffer jacket stands out with its attention to detail and thoughtful features. We understand that fashion is not just about looking good; it's about feeling comfortable and confident in what you wear. Our black puffer jacket features fleece material pockets that offer strong warmth and coziness. These pockets not only provide an extra layer of insulation for your hands but also add a touch of luxury to the overall design. We want you to experience both fashion and functionality in every aspect of our jacket.
At IKAZZ, we believe that design should go beyond aesthetics. It should enhance your experience and elevate your confidence. Our black puffer jacket's thoughtful design features make it a versatile and reliable choice for winter, allowing you to look effortlessly stylish while staying warm and comfortable.
By combining style, functionality, and attention to detail, we strive to provide you with the perfect fashion choice that helps you embrace yourself and be yourself. Choose IKAZZ's black puffer jacket and step out into the winter season with confidence and flair.
Conclusion
With IKAZZ's black puffer jacket, you can embrace winter in style while staying warm and sustainable. We take pride in delivering exceptional fashion choices that enhance your confidence and charisma. Choose IKAZZ and experience the perfect blend of fashion-forward design, comfort, and eco-consciousness. Join us in making a positive impact on the planet while feeling your best.