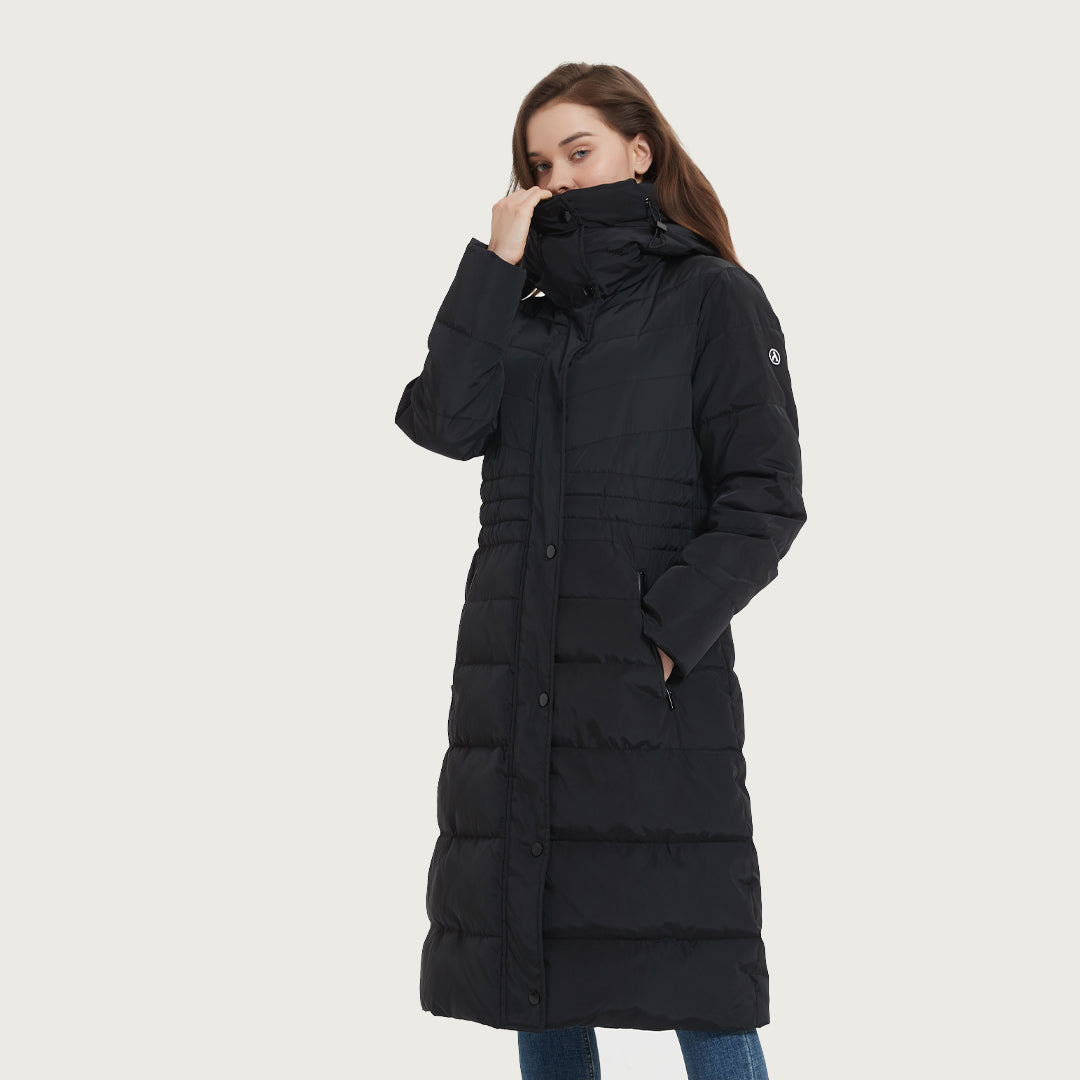 IKAZZ Puffer Jacket Women: Embrace Style, Warmth, and Compassion
As a reputable fashion brand with over 20 years of experience, IKAZZ has been dedicated to providing customers with clothing that not only enhances their appearance but also instills confidence and charisma. We understand that fashion is about more than just looks; it's about feeling good about oneself while making a positive impact on the planet. With our mission to deliver long-lasting warmth and sustainability, we have carefully crafted the perfect puffer jacket women.
Unmatched warmth and comfort
At IKAZZ, we believe in delivering warmth that will endure even the harshest winters. To achieve this, we constantly explore alternative materials, ensuring that our products are made without exploiting animals at any stage of production. Our puffer jackets for women are filled with THERMOLITE®, a revolutionary fiber designed with a 3D hollow structure that provides exceptional warmth and resilience. Not only does it offer high filling power, but it also dries quickly when exposed to water, ensuring optimum comfort.
Stylish design and functional features
Our puffer jackets are meticulously designed to combine style and functionality. With a detachable faux fur hood, you can customize your look according to your preferences. The V-quilting pattern creates a visually slimming effect, enhancing your silhouette. The elastic cord of the hood allows for effortless adjustment, ensuring a snug fit. Additionally, our jackets feature RIB-KNIT cuffs, offering superior windproofing and warmth. The fleece material pockets provide an extra layer of coziness, perfect for chilly winter days.
Care guide
Remember to remove the faux fur trimming before washing the garment and follow our care instructions for optimal results. Machine wash separately in cold water on a gentle cycle, using mild detergent. Avoid bleach and tumble dry at low temperature. Iron on low temperature or consider dry cleaning for thorough maintenance.
Conclusion
In conclusion, IKAZZ's "puffer jacket women" collection embodies our commitment to providing you with the right fashion choice that not only keeps you warm but also helps you embrace yourself and be yourself. With our focus on sustainability and compassion, our puffer jackets are made with THERMOLITE® Polydown, a 100% polyester windproof fabric that ensures both durability and warmth. Our jackets are true to size, making it easy for you to find your perfect fit. By choosing IKAZZ, you can confidently enjoy winter's wildest moments while leaving a smaller ecological footprint.
At IKAZZ, we not only care about providing you with exceptional products but also about making a positive impact. With our "puffer jacket women" collection, you can embrace style, warmth, and compassion all in one garment. Choose IKAZZ and let us be your trusted companion for winter adventures.