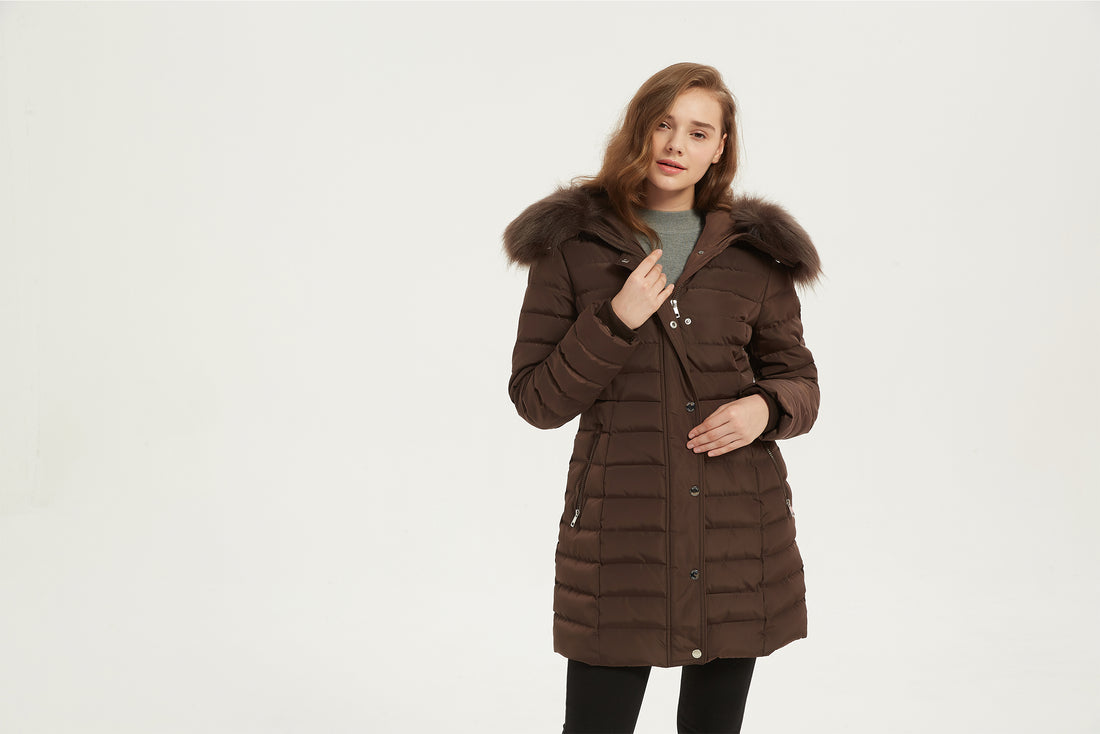 How to pick warm winter coats
Winter months are extremely cold, so you'll need a serious jacket that can keep you warm and protect you from the severe cold during this season. If you have never bought jackets before, then this is the time to spend some time window shopping and identify the jackets you can trust to keep you warm during the cold season. But as you buy the jackets, you may need to pick those you can wear on official duty and a few casual jackets. So how do you pick a warm winter jacket?
When you shop for winter jackets, ensure to buy jackets with hoods that cover the head properly. Also, check out the type of insulation materials used. Jackets with down, wool or synthetic Insulations are the best. In addition, ensure to buy jackets with drawstrings at the hemlines and those that feature two-way zippers.  
Of course, picking winter jackets may not be straightforward as most people think. You will need to sift through fabrics, including identifying those with features you would love your winter jacket to have. It all depends on where you will be using the jacket. Typically, when buying winter jackets, you will want something that is a thermal retainer, lightweight and durable. It should also be water and wind-resistant. This way, it guarantees that you will stay warm even when temperatures drop to the extremes. Continue reading to know some of the things you will need to do when picking your 2022 winter jackets.
Things That Make A Jacket Warm
Most of us care about image. So you may want to look stylish even when it is cold. Unfortunately, when winter is approaching, the first thing you care about is how to keep yourself warm. Other aspects such as style and fashion are only secondary. The winter jacket should protect you from the cold temperature and keep you dry throughout the season. So how do you pick a warm winter jacket?
Parka, down coats, and pea coats are among the options you may need to consider. These jackets will not only keep you dry when it is wet but also warm when temperatures drop. Here are the things you should consider when picking your winter coats
1. The Fabric
Regardless of your style, the fabric still plays a vital role in determining the jacket you choose. It also impacts the comfort the coat is likely to have on the wearer. The fabric may also determine whether the jacket will have the ability to remove moisture from your body to allow it to remain cool and comfortable.
Of course, many people go for the heaviest fabric in the market. However, it is important to consider the materials used. Here are some of the materials you should consider when shopping for winter jackets this coming season.
Wool
It is a popular material for winter clothing. Other than being warm, wool is toasty and comfortable. Jackets made from merino wool are extremely warm and soft. Besides, they wick sweat and are resistant to odor and wear. Thus, wool-based jackets are good for wearing in the long term.
Silk
It is another natural material you can rely on to help you stay warm during the cold season. Just like wool, silk wicks moisture and retains heat. It is also smooth, soft and comfortable to wear. But obtaining silk is not an easy task. It requires the use of technology and plenty of resources. So jackets made of silk are pricey and expensive.
Polyester
It is a synthetic material ostensibly obtained by weaving plastics. Typically, polyester is used as a base layer in coats because of its insulation ability. Also, the clothing repels water and keeps  most of the wind at bay. So it can also form a greater outer layer. Also, polyester wicks moisture and dries quirkily. This is an important feature when shopping for winter gear. It is also a perfect material that most jacket manufacturers use to make fleece since it is warm and soft. In some cases, synthetic materials imitate wool even though it is not odor resistant. Nevertheless, wearing jackets made of polyester will keep you comfortable and warm during the chilliest period of the year.
Nylon
It is not the material you can rely on to keep you warm or absorb moisture. However, it makes water trickle so if you suspect that it will get wet, you may wear the coat. Jackets that feature nylon or synthetic materials that imitate silk could be a perfect choice for rainy and snowy winter days. Also, jackets that feature nylon as the outer layer are durable and guarantee that you will stay dry throughout the cold and wet season.
Polypropylene
It is a hydrophobic material good for people who engage in physical activities. Polypropylene is durable and has excellent moisture-wicking capabilities. If used as a base layer in your winter jackets, it allows you to engage in physical activities without worrying about sweating. But polypropylene catches fire pretty fast. So you must take care when drying it. In fact, you should avoid using the jacket if you will be spending most of your time around the fire.
Gore-Tex
The material is both water and windproof. Gore-Tex is a product of polytetrafluoroethylene. It is strong warm, and breathable. The material could be used as an outer layer in jackets because of its properties. Note that Gore-tex is used as an outer layer in many outfits, including jackets, snow pants, and even winter boots. The waterproofing properties come in handy, especially if you tramp through the snow.
Synthetic Blends
It is a blend of all synthetic materials used in manufacturing winter gears. It combines different materials such as polyester, wool and any other synthetic materials. When used to manufacture jackets, they form soft, moisture-wicking, durable materials that are resistant to odors. They combine the best of the features of wool, silk, polyester and other synthetic materials. Synthetic blends are cheap, readily available and give the best benefits you can ever get from natural materials.
Cashmere
The raw material is obtained from goats, is soft, and is a very good insulator.  Also, it is high in quality. Therefore, it is the best material if used in winter coats and jackets. But the material is scarce and expensive to obtain. Thus, it may require that you stretch your hand and dig deeper if looking forward to buying cashmere and wool blended jackets.  
2. The Insulation Material Used
The insulation materials used in a jacket determine the insulating features that it comes with. Down, synthetic, wool, nylon and fleece are good insulators that are commonly used to manufacture quality jackets for winter. Having fun during the freezing winter is untenable unless you put on well-insulated winter coats. But not all types of insulation will be ideal for you. Here are the insulating materials your dream jacket should feature.
Down
It is an impressive insulator created from ducks or geese under feathers. Down creates tinny pockets of warm air, normally trapped between the fluffs, and plays an important role in retaining the heat. It is why down coats feature the highest fill-power rating. Note that a higher fill power rating is preferred because it makes the coat cozier and comfy to wear during the cold season. It ranges from 350-900, with 350 being the medium while the 900 is the super snuggly feel. But the fill power does not refer to the number of feathers packed in a jacket. Instead, it measures the fluffiness or the loftiness of the coat. It also determines the weight and its warmth capability.
Down is a natural material stuffed in coats to give them warmth when it is cold or during the cold season. A down-filled coat must have a waterproof layer to place the insulation. The manufacturer may choose to use geese or ducks feathers. However, the geese' feathers are the best, so jackets featuring geese tend to be expensive.  
Water-resistant Down
No doubt down offers more warmth, but they are weak, especially when used in wet conditions.  
Water-resistant down features a hydrophobic coating and is treated with some water-resistant coatings. Note that each of the feathers is treated with a nanomolecular coating to make it resistant to moisture. The coating is so small that it does not allow the feathers to loft. As such, it cannot lose its warmth even when exposed to water.
Synthetic Insulation  
It is made of some fine filaments of polyester spun so that they create pockets of air in between the fibers. They are soft and of high quality. Synthetic insulation may be treated to make them odor and water-resistant. This improves performance and makes them outclass down when wet and humid. They dry faster and will continue keeping you warm even when it gets extremely cold.
But ensure to check for the insulation the synthetic materials provide. Typically, insulation will be expressed in grams per square meter. A jacket with over 200g of insulation will be thicker and  maybe warmer than one with 50-100 g of insulation. But new technologies are being employed to make synthetic insulation provide as much warmth as down. Also, high-tech insulated jackets are engineered to be used in high-output activities. Such materials allow users to wear jackets during workouts and train for longer sessions before overheating.  
Wool
Wool has been used since ancient times. It is a natural fabric that is a very good insulator. Wool fabric feature holes that make the material breathable. It makes it stand out from the crowd when it comes to protecting one from the cold weather.