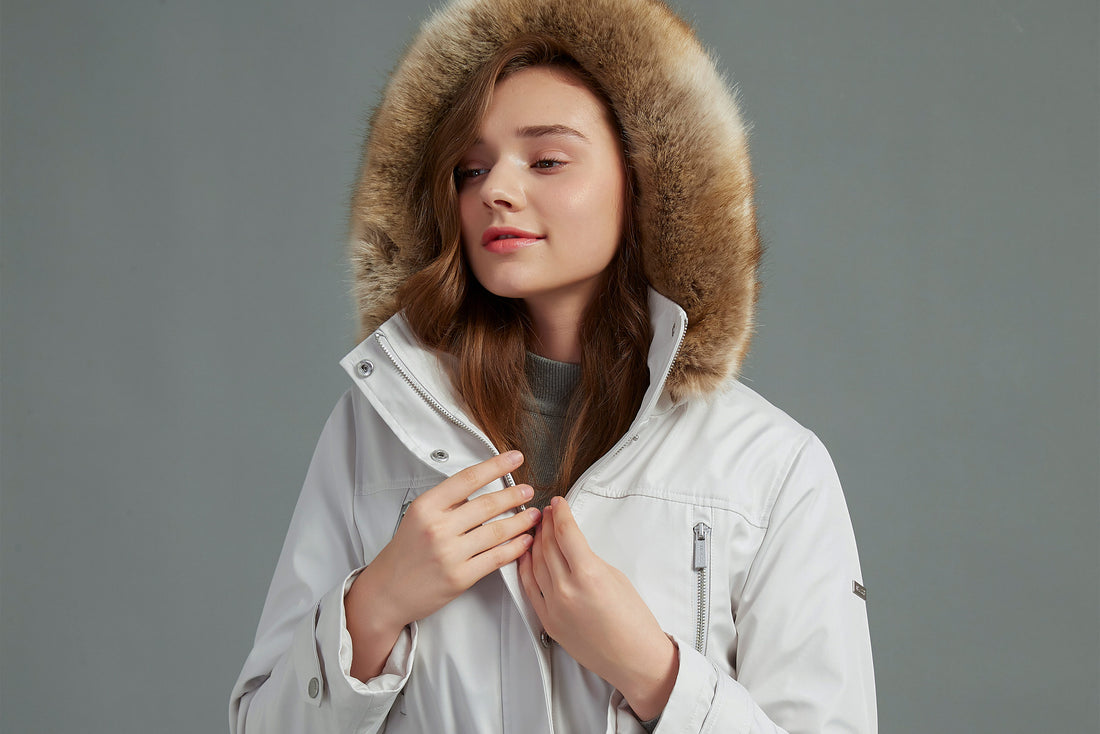 Ikazz Jackets For Spring
Choosing the perfect jacket for spring is not as easy as it seems since it depends on your area's climate- especially in places with fluctuating weather conditions. The spring season is quite unpredictable, with high temperatures of up to 40 degrees to warmer temperatures of about 20 degrees. As a result, it may require you to have a jacket for different weather conditions.
A key rule of thumb requires you to find a versatile jacket from Ikazz that can accommodate different occasions and conditions. Alternatively, you could have two different spring jackets that come in handy depending on the prevailing weather conditions. If you are searching for an Ikazz jacket for spring, consider important aspects such as your preferred look and the weather of your environment. Here are some recommendations for finding the perfect Ikazz spring jackets for you, depending on the occasion.
For An Official Look
Trench coats from Ikazz have set their standards as a timeless and reliable jackets. While trench coats are generally unsuitable for certain occasions- such as when heading out for morning runs- they come in handy when you're dressed up for a night out with friends or heading to work.
Trench coats are the all-time favorite for both men's and women's spring outwear. For instance, you will rarely see the need of having a purse since the jacket features several pockets to hold your phone, keys, cash, or even lipstick. Lastly, if your spring forecast suggests expected rainfall, a water-resistant trench coat could prove very useful.
For Traveling
A packable jacket from Ikazz is the best outwear you could get to brace yourself for chillier and wet days when headed for a trip or camp. Besides being sturdy enough to withstand harsh climates, packable jackets are the best options since they can fit into luggage easily. These jackets range from those types that typically consist of a thin windbreaker to ones made of packable down material that is well-nigh weightless but still warm enough. It is recommended to settle for a more compact jacket that can painlessly fit in its carrying bag.
For a Night Out
Besides trench coats, Ikazz jackets made from leather material do great in spring temperatures. Moreover, leather jackets deliver an edgier look even when worn over a simple t-shirt and jeans. A lightweight leather jacket for spring is an essential wardrobe outwear that you should not miss out on.
For A More Casual Look
Jean jackets settle for the first option when looking for options that can deliver an untroubled weekend look. They match well when worn over a sweatshirt and any trouser or skirt. Moreover, its stylish yet casual design allows you to wear a scarf for colder days. It is high time fashionists and the general public accepts that jeans and leather jackets are here to stay and are a staple associate of a spring wardrobe.
Alternatively, a utility jacket with a pocket galore could prove handy as a weekend jacket for dog-walking, among other errands. A utility jacket with a navy or olive color with drawstrings is best-suited for a typical spring weekend. Purchase one that consists of fleece fabric in the inner lining for additional warmth.
For A Rainy Weather
A typical spring wardrobe is quite incomplete if it doesn't include a rain jacket from Ikazz. Besides, the spring season in many climates is synonymous with rainfall, from light showers to mid-heavy downpours. Ikazz offers a wide range of rain jackets to choose from, depending on your preferred spring look and taste. However, with the wide array of Ikazz spring jackets for rainy days, you may find it tricky to settle for the right choice for you.
When heading to the office on a rainy day, you could wear a trench rain jacket to achieve a professional look. Alternatively, for a touchy look, you could wear a raincoat over a dress when heading for a night out. Moreover, Ikazz provides classic squall jackets for running errands in rain and wind. Similarly, consider essential aspects such as the color of the rain jacket. Generally, bright and vibrant colors perform well during the spring season, so you needn't have to worry about wearing a bright rain jacket on an otherwise rainy day.
For Running
For alfresco runners, having a jacket that includes state-of-the-art waterproofing technology is vital for their progress. In addition, besides being durable, they should be breathable enough to deliver a high level of comfort. However, take note to strike the right balance between a loose or tight-fitting spring jacket for running. When it comes to running, picking a loose-fitting jacket is just as annoying as running in a rain jacket that fits too closely to your skin. Also, if the jacket you settle for doesn't have a bright texture, consider throwing over a reflective coating, especially when running after dusk or pre-dawn morning runs.
For Additional Warmth
During chilly and cold spring days, it is important to remain warm. Thus, a typical ikazz hoodie or fleece jacket should feature in your wardrobe. Besides being soft and comfortable, they can be easily taken care of and provide a high level of water resistance. Consider your preferred length when picking an Ikazz fleece jacket for colder weather. While shorter or cropped fleece could provide a desirable level of versatility and comfort, longer fleece jackets, on the other hand, deliver additional protection for windy and cold spring weather.
Parting Shot
Picking a suitable spring jacket from Ikazz requires you to consider various aspects. For instance, decide whether the jacket you want can be used for everyday wear or one that suits certain conditions and occasions. Similarly, ensure that the jackets match well with your other wardrobe picks. For instance, wearing a fleece jacket with work pants or a dress may deliver an undesirably casual look. Instead, if you are more of the professional or official kind, opt for a trench-style Ikazz jacket for spring. Even so, it is best if you have a variety of spring jackets to pick from that match specific occasions.