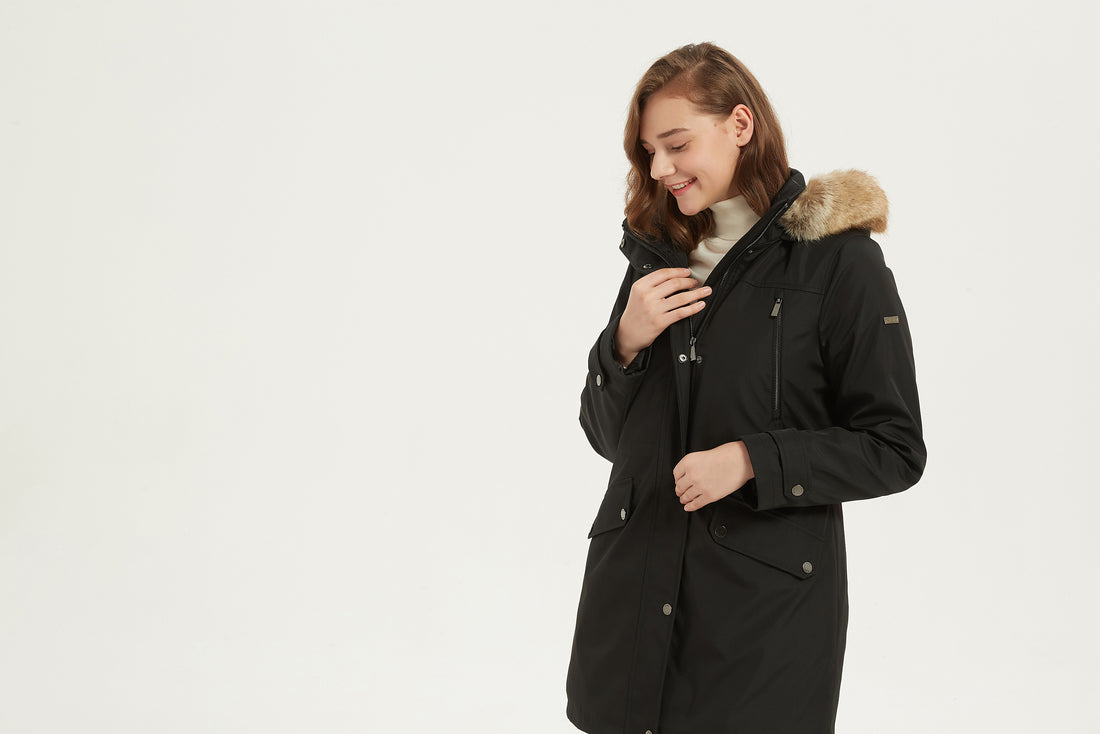 Official Jackets for winter
Like every other year, the winter season is here, meaning it's also the Big Coat Season. As such, it's high time to grab yourself the best official jackets for winter. Unlike hunting for the best underwear or denim, shopping for a winter coat is fun. While almost everyone prefers sharp coats, a good winter jacket with a flashy and versatile appear since can do much to upgrade your outfit.
Typically, what is right for one person isn't right for everyone; thus, ensure to pick the perfect match depending on your preferences. Even in the harsh winter season, consider important aspects such as your lifestyle before settling for an official jacket for winter.
A quality jacket is what defines your entire winter look. Besides being easily noticeable, a sharp winter jacket is what people will see in you most. Below are some official coats that could keep you going in the harsh winter season
Technical Parka
The technical Parka bears much appeal for polar explorers and the maraca-wielding Mancunians. The official Parka- which the Inuit people created- has been teched out with windproof fabric and high-power insulation features.
Moreover, it is a highly functional coat that is built for winter. Fortunately, it matches well with most workwear pieces such as scarfs and sturdy boots.
Peacoat
While the esteemed armed forces have offered numerous official menswear for the winter season, none is quite as pervasive as the peacoat. Peacoats, designed for sailors in the 19th Century, bear a sharp double-breasted resemblance and are equally suited for land-based activities.
Its style is anchored in naval history, whereas it had a short shape that offered sailors a suitable range of movement that was important when maintaining the conditions of ships. The name peacoat is a West Frisian or Dutch word Pijjakker or Pijjekker that refers to the twilled blue woolen cloth traditionally used to make the coats.
Regardless of their previous use, Peacoats are perfect for everyday urban wear. In addition to the traditional navy wool, this winter jacket features other layers that will ensure you remain warm.
Puffer Jacket
Puffer jackets offer a better alternative to staying in bed during the cold winter season. These jackets were first popularized by Eddie Bauer- an American outwear legend- who nearly died in a 1936 fishing trip due to immense exposure. Since then, puffer jackets have found their way on almost everyone's shoulders, right from alpine enthusiasts to hip-hop royalty.
While puffers were especially worn during the Nineties, they are again trending in the post-pandemic era. If you are going for a puffer jacket, consider big names such as Patagonia and North Face and outdoor brands including Snow Peak and 66 North.
However, before purchasing this coat type, consider whether it will be your everyday coat wear or just a backup coat whenever the chill sets in. Moreover, decide whether you want it to be windproof or waterproof before spending your hard-earned money on top-of-the-line puffers. 
Wax jacket
A quality wax jacket- the royal marine of outwear coats on this list- should keep all elements at bay. Arguably the most flattering coats for the winter season, these coats made from canvas and waxed cotton have served as the best gear for foul weather since the 16th century. Barbour- a typical brand of the wax jacket is a tough and adaptable coat that forms part of the official winter wear.
Duffle coat
The duffle coat- which was also inspired by the armed forces- is an official piece of UK outerwear. It features thick fabrication and a lengthy silhouette, making it a perfect winter jacket. The biggest strength of the duffle lies in its versatility- an official-casual styling that gets you on the go even when in tailored suits or jeans.
Bomber Jacket
The bomber is another decorated veteran from the armed forces, specifically the Air Force. With its roomy body, knitted cuffs, and cropped hems, bomber jackets were originally intended for the US Air Force pilots. However, there have since achieved popularity as high fashion streetwear.
It features loose cutwork and insulation that allows it to be worn beyond the cockpit. The jacket is designed for chilly breezes and winter and works as a quality layering slide-in. Opt for an olive jacket with black boots and dark jeans for an official look.
Wool Overcoat
A wool overcoat is the sort of jacket you can throw over without any second thoughts. Its stylish, timeless, and yet versatile appearance makes this longer-lined top protection a favorite for many. Moreover, besides its natural layering, it features a classic shape and clean lines that allow them to deliver an official look.
Whether you wear it over a three-piece suit or a hoodie, this classic menswear guarantees to bring the day's outfit together. First worn during the mid-18th century, this official outwear was initially accorded to high-ranking members of the security and military men. However, it became more prominent during the Regency era, particularly among the dandies.
A century later, it became a favorite for the Teddy Boys, the skinheads, and then everyone found a liking in them. You can also wear wool overcoats slightly oversized to allow for more underneath layering with your other workwear.
Waterproof Shell Jacket
To remain warm during the winter, you first have to remain dry under a waterproof jacket. The best fabric for a waterproof jacket is Gore-Tec. However, since the jacket is purposefully used to help you remain dry, it may not offer as much warmth during the chilly winters. Thus, wear a hoodie or down-filled gilet underneath the shell jacket for extra warmth. 
Shearling Jackets
Shearling coats are a luxurious and easy to mold fabric that is best worn during the chilly winter season. Like most other coats, Shearling jackets have a strong background in the military- specifically for British and American pilots during World War II. It comes as no surprise that Shearling coats feature a quite straightforward style. With the bulk and texture on the upper half, these jackets match with classic knitwear and trousers for official winter looks.