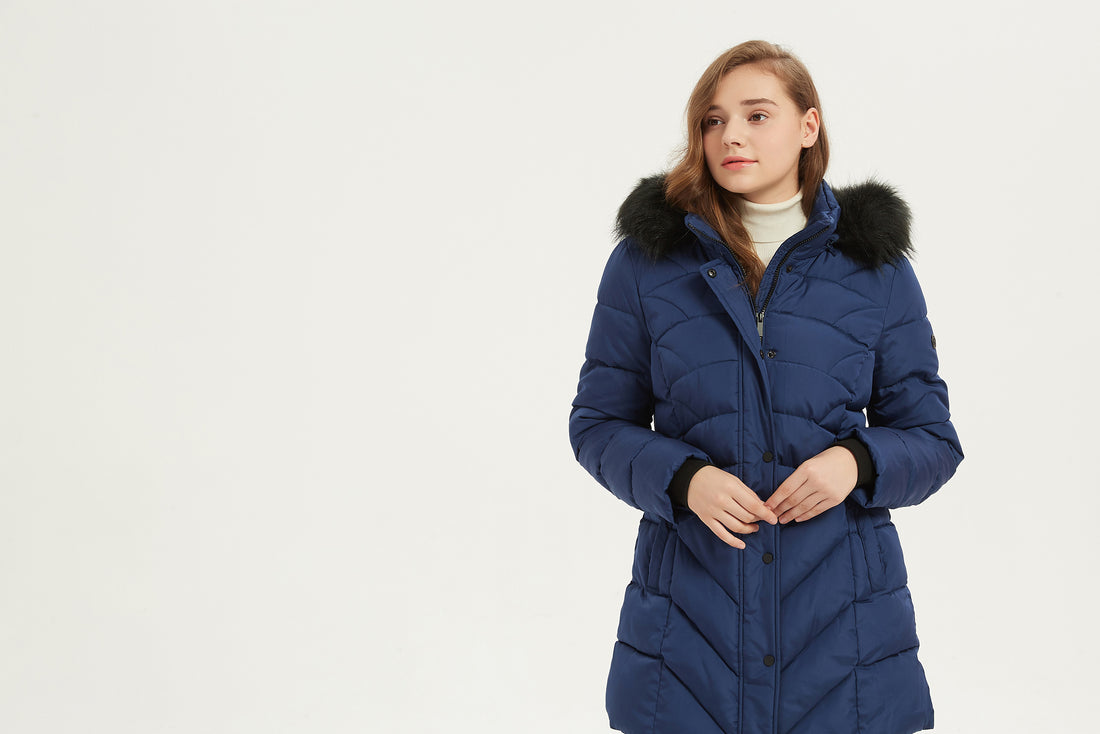 Top jackets to consider in 2022
Human beings don't like it when it gets too hot or cold. But they must inevitably survive the winter and summer seasons when they come. Therefore, you'll specific dresses during summer and heavy jackets to wear during winter. Indeed, we are a couple of days into 2022, and people have started thinking about the stylish jackets to adorn during winter. Note that coats are the most expensive attires in our wardrobes. Yet each season or year presents an opportunity to upgrade the wardrobe with new and quality coats. If you want to make a statement, you have a range of jackets to pick from.
The jackets that will sell most this coming winter must be of the right color, shape and texture. Besides, they should be made of the right material to help protect the wearer from excessive cold. Also, the coats must allow the wearer to have fun and enjoy their day when they venture out. 
Indeed, your winter jacket is the ultimate attire that should give you a superb look. Furthermore, it must pull your look together. Thus, whether you are looking for something to keep you warm during the cold season or something that can make you look gorgeous, here are some options to consider.
The Khaki Trench Coat
It is a cozy trench coat made of faux fur and comes in fitting and oversized trenches. These are coats that you can easily slip in and head to your office or venture out when chilly.   It is the best jacket to wear on those frost mornings or when you expect it to pour down heavily. Of course, the jackets are stylish and something you must wear starting from this coming Easter holiday.
Puffer Coats
The jackets are as warm as your bed. They are thick and padded to shield you from wind and protect you from drizzles. They are the most practical choices you have if you expect the winter to get cold this season. A few designers fill the jackets with goose feathers while others fill them with artificial material for people who would rather buy animal-free jackets. Nevertheless, the jackets guarantee the warmth you need to keep the winter cold at bay.
Trench Coats
It is one of the iconic outwear to consider if you want something old-school but elegant. The coat is not thick but is relatively warm compared to the old school models. It comes in a variety of colors to choose from. You have the traditional black color, blue and even green. Also, if you love classic green, there are plenty of options for you.    
Longline Wool Coats
Wool coats have been great hits in the previous year. So they are expected to attract more buyers in 2022. They can be won on top of sweat underneath and combined with any other bright attire in various colors such as autumn, neutral brown and even beiges.
Shearling Coats
They are cozy leather jackets that feature stylish heavy materials that will keep you warm even when temperatures drop below the freezing points. You can pair the coats with autumn ankle boots or anything you feel like wearing during the winter.  Additionally, you can wear these jackets with winter office essentials. Shearling coats are quality and stylish, making them the best coats for the 2021 winter season. The coats will keep you warm when it gets chilly. They are the best coats to wear early morning, are stylish and you can pair them with just anything.
Faux fur coats
A thick fuzzy fur coat will leave you feeling warmer, just like you do when covering yourself with a blanket. The jackets come in a range of colors and patterns that you will love wearing during winter. The good thing about faux coats is that they give you the length options to choose from. The faux fur coats are synthetic wears that come in long and glamorous designs and shrunken versions that are longer than the waist.
Quilted coats
These are puffer coats that come with a thick coating. The coats are slimmer, more streamlined and warm. They are cozy and something you would love to adorn during the cold winter. They are popular coats that are won by superstars. They are fashion choices that will make your wardrobe look a little expensive. So if you want to make a statement, the quilted coats are something you should consider buying for 2021.
Longline Coats
They have inspired wool coats that you easily slip in and enjoy instant warmth. You can wear the coats with sweat underneath to make you feel grownup. Also, you can combine the coats with any wear, including rainbow, bold and anything neutral such as beiges and browns. But you can wear these coats with black dressings and still look great.
Leopard Print
They are animal print coats that are designed to be worn during winter. The leopard print types can be won on any shade. Also, they came in a range of choices such as wool version, faux fur, and skim. They are versatile and are the best option to wear during winter.
If you are looking for something fashionable, the animal print coats may not be the best. However, they are neutral and come in a beige hue and black colors that make them something to wear on jeans or other animal print.  
So whether you are looking for oversized or herringbone coats, there are plenty of things you should look at before you spend your money updating your wardrobe once again. Firstly, the outwear you buy must serve the purpose and last. It should not be something that fades or sags after the first washing. Also, it should be something you can easily afford but it should not fall out of favor soon. Of course, you already have other wears in your wardrobe, so a good winter jacket should work with more of the items in the wardrobe. If it does, it makes things easier for you. Lastly, the material it is made of is equally important. Wool, cotton and synthetic materials will do if looking for something to keep the winter cold at bay.