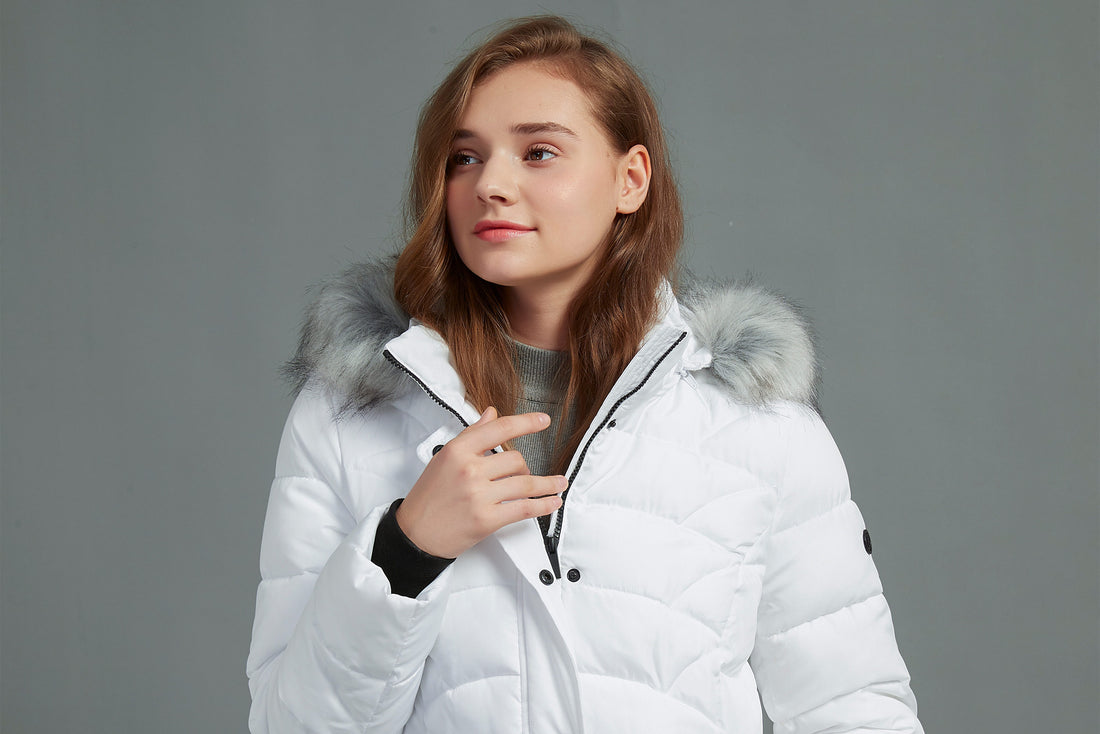 Jackets To Wear This Coming Winter
If you grew up in temperate areas and have relocated to the north, you will find life difficult during winter when the temperature drops to below -50 degrees. Therefore, you will need something you can wear during the cold season to allow you to go about your business uninterrupted. If you are the type that spends most of your time in meetings, you must buy a variety of coats depending on the meeting you will be attending. If you are walking down the streets in winter, you will need jackets that allow you to make a statement.
So the jacket you should wear this coming winter must be unique and should bring out the warmth and personal style. In addition, the jacket should protect you from the cold season and bring out the warmth you need during the cold season.
At ikazz, you will not just get good-looking winter jackets but also those that will serve you in the coming winters. So these coats last, and you can wear them any time when the cold season sets in.
Buying the jacket online
It is easier to see and feel the jacket's warmth if shopping from a physical store. However, things may not be that easier for you if you buy the jacket online. But you can still buy a warm jacket online by zooming in on the model image to allow you to see the inside of the coat. Check out the amount of lining to help tell whether the coat is warm or not. Here are some of the options to consider.
1. Tripple F.A.T  Brenary coat
It is a warm winter coat which you can wear to keep the cold at bay. The coat looks warmer and is, certainly, one of the breathable pieces you can wear if looking for something that is comfortable but which will keep you warm. The triple F.A.T Brenary coat is an affordable quality jacket you should consider this coming winter season.
2. Elevated Mini Puffer
It is another piece that is versatile and which offers the bubbly feel that will make you want to wear it immediately it starts getting cold. The coat is lightweight and does not feature a hood. It means that it could be a comfortable jacket when running errands.
3. Parka coat
It is a classic coat that features two front pockets. Also, it features a moisture shielding exterior with a warm fabric hood. Wearing this coat makes you feel cozy and remain comfortable during the winter. The coat is versatile and good if looking for something that will rhyme well with any of your wardrobe fittings. It comes in a range of colors: gray, black, and beige. It is thus an ideal jacket if looking for something that matches the wears in your wardrobe.
4. Orolay Thickened Down coat
The coat comes in a range of colors, including Khaki Camo, Green Camo, and Red. You also have the option of choosing another range of colors that includes but not limited to Navy, Gray, beige and black. The jacket's arms have a flattering cut at its end but will keep you warm throughout the cold season. Also, it comes with beautiful zipper accents, which are slim looking but designed to keep you warm. It is extensively thick jacket that will keep you warm during the cold season. The thickened down coat comes in both XS and XL sizes.
5. Double-breasted Quilted Coat
The coat comes in neutral colors and size options that range from 2 to 12. Besides, it is a marshmallow-style coat that looks clean, thanks to its stain-free status. The jacket looks lush and clean and must wear to look cozy.
6. Suede Cropped Double-breasted coat
It is a double-breasted coat that is a perfect option if looking for a jacket that is fuzzy but which will keep you warm and not appear overbearing. It allows for more relaxed fitting, including those that are long enough but which you can combine with jeans and any other bodysuit.
7. Leeron leather moto jacket
It is a soft leather jacket that is medium weight with a box fit that makes it something you can wear if looking for an easy layering beneath. It is a high-quality jacket that you can invest in and is available in black colors.  
Of course, there are plenty of other jackets you may want to buy in preparation for the coming winter. However, buying something that is of high quality and which is sumptuous will help to keep the winter chill at bay. Any of the above jackets will see you through the difficult winter period.