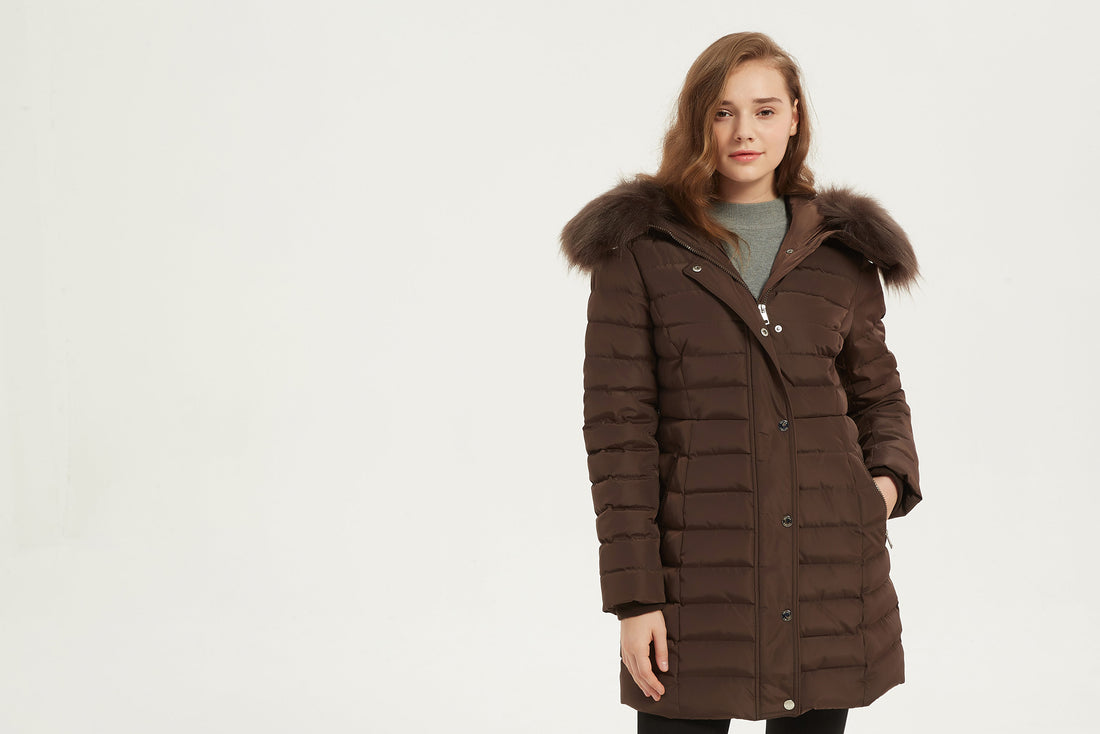 Office Winter Jacket For Women
The winter season is a few months away, but people have already started preparing for it. If you bought a few jackets last year, you might need to add more this year to help you fight the cold and go about your business without hindrance. Of course, the activities you plan to engage in at the office, or when walking around town or when attending functions may help you determine the kind of jackets to choose.
But when you decide to buy office winter jackets, the style, the material and the fashion are the main factors you may need to consider. A few people may also incorporate their company's theme or colors when buying the jackets while others may be interested in the material used in making the coats.
Whichever way you choose to go, office winter jackets must be stylish and should blend well with the dress suits you plan to wear while going to the office. Most of the coats are cotton made, even though you can get good jackets made of faux fur and wool. Some people will prefer jackets that are warm but lightweight. Such jackets allow for full-range movement if you go out to engage in outdoor activities. Read on to understand what to look for when you buy an office jacket.
The Demands of the Office
If you work in a technical office, the best jacket for you should be lightweight and warm. The jacket should allow for the full range of movement to allow you to engage in normal activities while at your place of work.
The jackets may include technical features such as helmets, hoods, and zips to allow air to flow when engaging in high-intensity activities. They may be lightweight jackets that feature 3 layers that make them waterproof and ideal for wearing even when it is rainy. They are technically designed to reduce weight but provide ultimate weather protection.
Non-Technical Office
If you work in a non-technical office, you need nice looking warm coats to wear while and attending to your office needs. You may also need longer coats or those with features that enhance comfort and protect you from the chill. These coats may not feature technical details because you do not anticipate going through high-intensity activities. But the thermal capacity is the most important aspect you may need to consider when buying the coats.
There are a variety of coats you may need to consider when choosing your office jacket. You may go for the ultra-warm and light jacket if you plan to engage in outdoor expeditions. You may also decide to buy waterproof office jackets. These are special jackets designed to keep you warm even when drizzling.  
Also, ensure to buy warm and breathable jackets. Such jackets may feature a lining that allows air to circulate freely. They are ideal for people who run errands between offices.
Functionality
It is another critical aspect which you must consider when you go out to buy a winter jacket. Some jackets are stylish and specifically designed for office work. There are those designed to keep you warm while in the office, and those designed to allow you to make it easier to run errands and attend collaboration meetings.
Down Jackets
Down is light and the most compressible material you can ever get on the market. Therefore, if size and weight are the most important factor when you go out to buy office jackets, then down jackets will be the best option for you. It will not just protect you from severe weather elements but insulate you from cold. However, the problem with down jackets is that when you clean them; ensure that they are completely dried before using them again.
Synthetic Jackets
Synthetic is heavier than down, and so it is warm and is likely to provide the much-needed insulation. Also, synthetic is affordable and will effectively protect you against moisture.
The Outer Shell
Ladies winter jacket should be waterproof and need to have weather-resistant outer shell. So buying an appropriate jacket that can protect you against such elements is critical. Also, the outer shell determines how durable the coat is and how long it is likely to serve you. Those that feature a hood are better because they reduce the rate at which heat escapes through the head. Thus, the hood too must have an outer shell to ensure that it retains most of the heat.
Pockets
They play a vital role and are essential parts of any coat. Having utilitarian pockets will allow you to carry and keep safe some of the small items. Therefore, it may be essential that you buy jackets with internal pockets to allow you to carry devices so that you can walk around and listen to music any time you want. But ensure to check the location and the depth of your jacket. The pockets should be large and easily accessible to allow you to carry a few items comfortably.
The fit
 A winter office jacket must be unique and perfect. Therefore, it needs to fit well to make a statement when attending to visitors. So it would be best if you chose winter jackets that are great fit, but which should match other attires you will wear in the office.
The coat could be a snag but should keep cold air out. However, it should not be too tight to make it difficult for you to wear anything you want underneath.
Final Thought
Of course, there are many other aspects you may need to consider when shopping for office coats. However, the activities you engage in, the type of material used and the fit are some of the most important aspects. Also, consider how well-fitting the coat is and whether it features pockets or not.