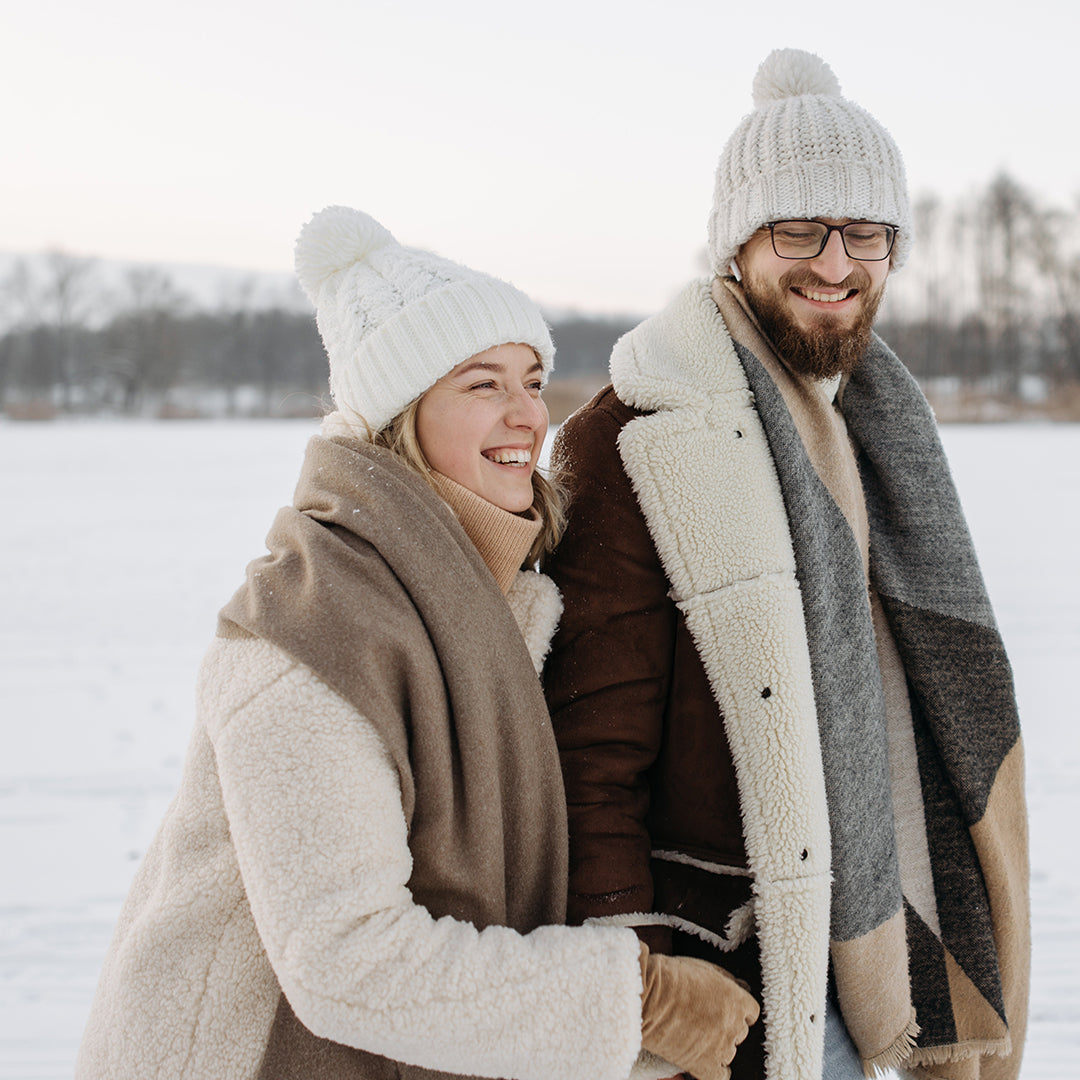 IKAZZ: The Best Women's Puffer Jacket with Hood - Combining Style, Comfort, and Sustainability
IKAZZ is a brand that focuses on sustainable fashion, offering women's puffer jackets with hood that are both stylish and eco-friendly. Puffer jackets have gained immense popularity among women for their warmth and versatility. Among IKAZZ's impressive collection, the Judy puffer jacket stands out as a mid-length masterpiece that combines fashion and functionality.
The Judy Puffer Jacket: A Mid-Length Masterpiece
The Judy puffer jacket by IKAZZ is an animal-free product that showcases the brand's commitment to sustainability. Its mid-length design offers numerous benefits for various occasions, making it a versatile addition to any wardrobe. The jacket's standout feature is its big non-detachable hood, which adds both style and functionality.
Uncompromising Comfort and Protection
IKAZZ understands the importance of comfort and protection in a puffer jacket, and the Judy jacket delivers both effortlessly.
High-Density Water-Resistant and Windproof Construction
Crafted with high-density G-poly fabric, the Judy puffer jacket ensures exceptional water resistance and protection against harsh winds. It keeps you dry and comfortable even in challenging weather conditions.
Rib-Knit Cuffs for Added Comfort and Heat Retention
The rib-knit cuffs of the Judy jacket provide a comfortable fit while locking in the warmth. You can stay cozy and snug, no matter the temperature outside.
Fleece-Lined Hand Pockets for Warmth and Convenience
The jacket features fleece-lined hand pockets, offering an extra layer of warmth for your hands. Additionally, these pockets serve as a convenient storage space for small essentials.
IKAZZ's Commitment to Sustainability
IKAZZ goes beyond style and comfort; sustainability is at the core of its brand philosophy.
Vegan Down (FELLEX®) as a Natural Alternative
IKAZZ utilizes vegan down, known as FELLEX®, as a cruelty-free and sustainable alternative to traditional down. This natural material provides the same level of insulation without harming animals.
Eco-Friendly Shell and Lining Materials
The Judy puffer jacket is constructed with eco-friendly shell and lining materials. These materials not only prioritize sustainability but also maintain the jacket's durability and performance.
Care and Maintenance: Keeping Your Jacket in Top Condition
To ensure your Judy puffer jacket stays in pristine condition, follow these care and maintenance tips:
Step-by-Step Guide to Washing
Wash the jacket separately in cold water using a mild detergent. This gentle approach helps maintain the jacket's quality.
Tips for Proper Care
Avoid using bleach, as it can damage the fabric. Opt for low-temperature settings when tumble drying. Iron the jacket on low temperature if needed. Alternatively, consider professional dry cleaning as an alternative for maintenance.
Conclusion
In short, IKAZZ offers the best women's puffer jacket with a hood that combines style, comfort, and sustainability. The Judy puffer jacket, with its mid-length design and functional non-detachable hood, provides versatility for various occasions. Its high-density water-resistant and windproof construction, rib-knit cuffs, and fleece-lined hand pockets ensure optimal comfort and protection. Moreover, IKAZZ's commitment to sustainability is evident through its use of vegan down and eco-friendly materials. Choose IKAZZ for a stylish, sustainable, and comfortable women's puffer jacket with a hood that meets your fashion and ethical standards.