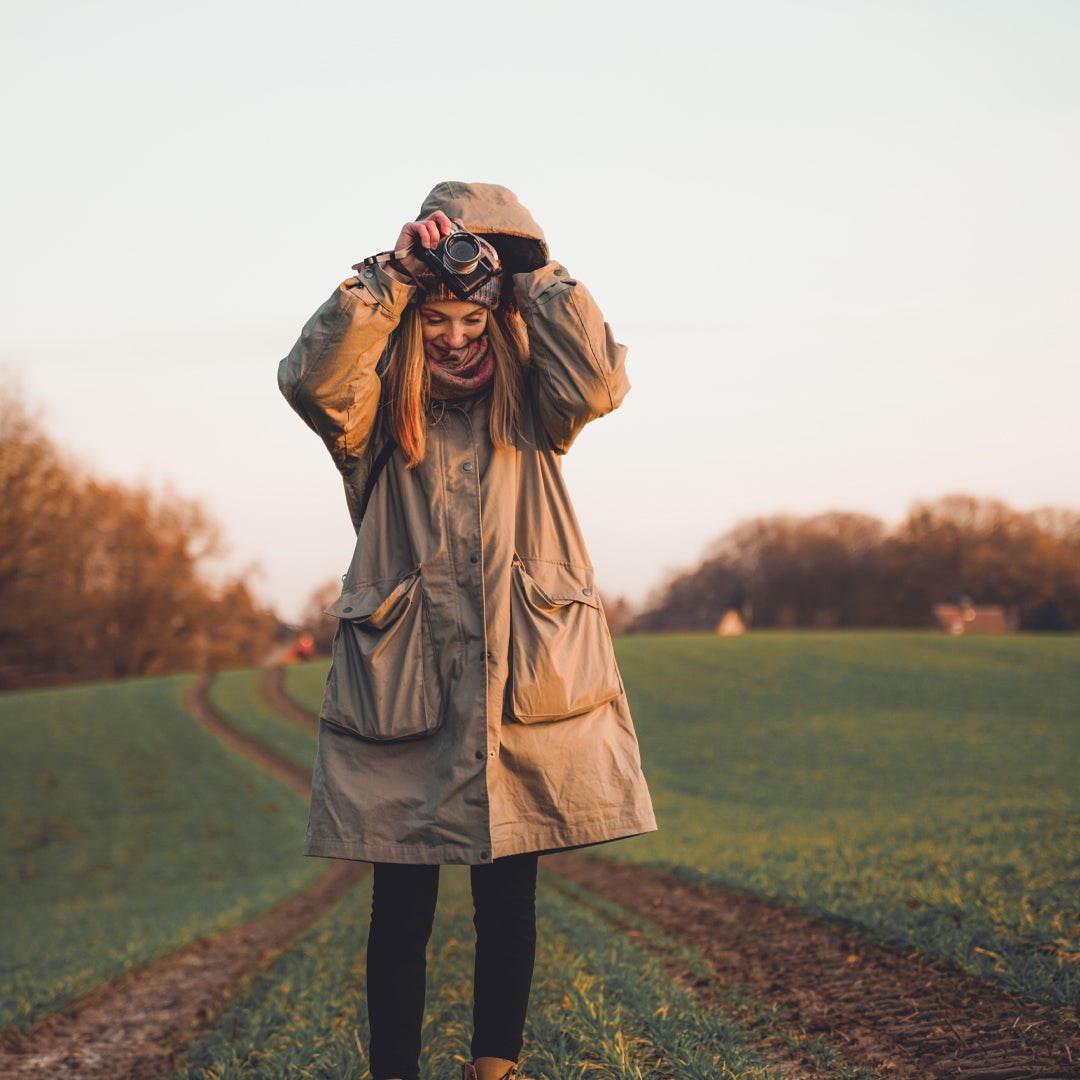 Stay Chic and Warm with IKAZZ's Stylish Long Puffer Jacket for Women
The long puffer jacket women is an essential item for every woman's winter fashion. IKAZZ offers a chic and stylish solution with our women's long puffer jacket. This jacket seamlessly combines fashion-forward design, exceptional comfort, and functionality, making it a perfect addition to your winter wardrobe. With its mid-calf length, it adds a touch of elegance to your outfit. Now, let's dive into the key features that make this jacket a standout choice for individuals who prioritize style.
The Chic and Stylish Long Puffer Jacket for Women
Elevate Your Style with Mid-Calf Length
The IKAZZ long puffer jacket for women is designed with a mid-calf length, adding a touch of sophistication to your winter look. This fashionable and on-trend design not only keeps you warm but also enhances your overall appearance.
Flattering Silhouette with Waist-Tightening Design
Say goodbye to bulky winter wear. The waist-tightening design of the IKAZZ jacket emphasizes your figure, creating a flattering silhouette. Now you can stay stylish and comfortable without compromising on fashion.
Enhance Your Look with the Stand Collar
The stand collar adds a touch of elegance to the long puffer jacket. Not only does it enhance the overall look, but it also provides extra protection against chilly winds, keeping you cozy and stylish.
Animal-Free Fashion: Down Alternative Materials
Exceptional Warmth with Animal-Free Filling
At IKAZZ, we prioritize ethical principles without compromising on warmth. The long puffer jacket is crafted with THERMOLITE® vegan down, a high-quality down alternative material. Experience exceptional warmth without the use of animal products.
Durability and Protection with High-Density Water-Resistant & Windproof Shell
Brave the winter elements with confidence. The IKAZZ long puffer jacket features a high-density G-Poly fabric shell that offers exceptional durability, water resistance, and windproof properties. Stay dry and protected during harsh weather conditions.
Lock in Heat with RIB-KNIT Cuffs
Comfort and warmth go hand in hand with the RIB-KNIT cuffs of the IKAZZ jacket. These cuffs not only add a stylish touch but also help to lock in heat, ensuring that you stay warm and cozy throughout the winter season.
Versatility and Care Instructions
Stay Protected with the Big Non-Detachable Windproof Hood
The IKAZZ long puffer jacket features a big non-detachable windproof drop hood. This functional and fashionable addition provides extra protection against windy conditions, keeping you comfortable and shielded from the elements.
Fleece-Lined Hand Warmer Pockets
Keep your hands warm and toasty during colder days with the fleece-lined hand warmer pockets. These two exterior pockets provide a comfortable and convenient place to rest your hands while adding a cozy touch to the jacket.
Unzip for Added Range of Motion or Venting with the 2-Way Zipper
The 2-way zipper offers versatility, allowing you to unzip from the bottom for added range of motion or venting when needed. Experience ease of movement and adjust the jacket's airflow according to your preferences.
Premium Construction and Care Instructions
The IKAZZ long puffer jacket is crafted with premium materials. The shell is made from high-density G-Poly fabric, while the lining is 100% polyester. The hood lining is 100% nylon. To maintain the jacket's quality, it is recommended to machine wash cold with like colors, use a gentle cycle, avoid chlorine bleach, tumble dry low, and cool iron if needed. Alternatively, professional dry cleaning is also an option for optimal care and maintenance.
Conclusion
Stay fashion-forward and warm this winter with IKAZZ's stylish long puffer jacket for women. With its mid-calf length, waist-tightening design, and stand collar, this jacket combines style and comfort seamlessly. Experience exceptional warmth and ethical fashion with the animal-free filling and high-density water-resistant & windproof shell. Stay versatile with the big non-detachable windproof hood, fleece-lined hand warmer pockets, and 2-way zipper. Invest in premium construction and follow the care instructions to keep your IKAZZ long puffer jacket looking fabulous for years to come. Embrace style, warmth, and functionality with IKAZZ.