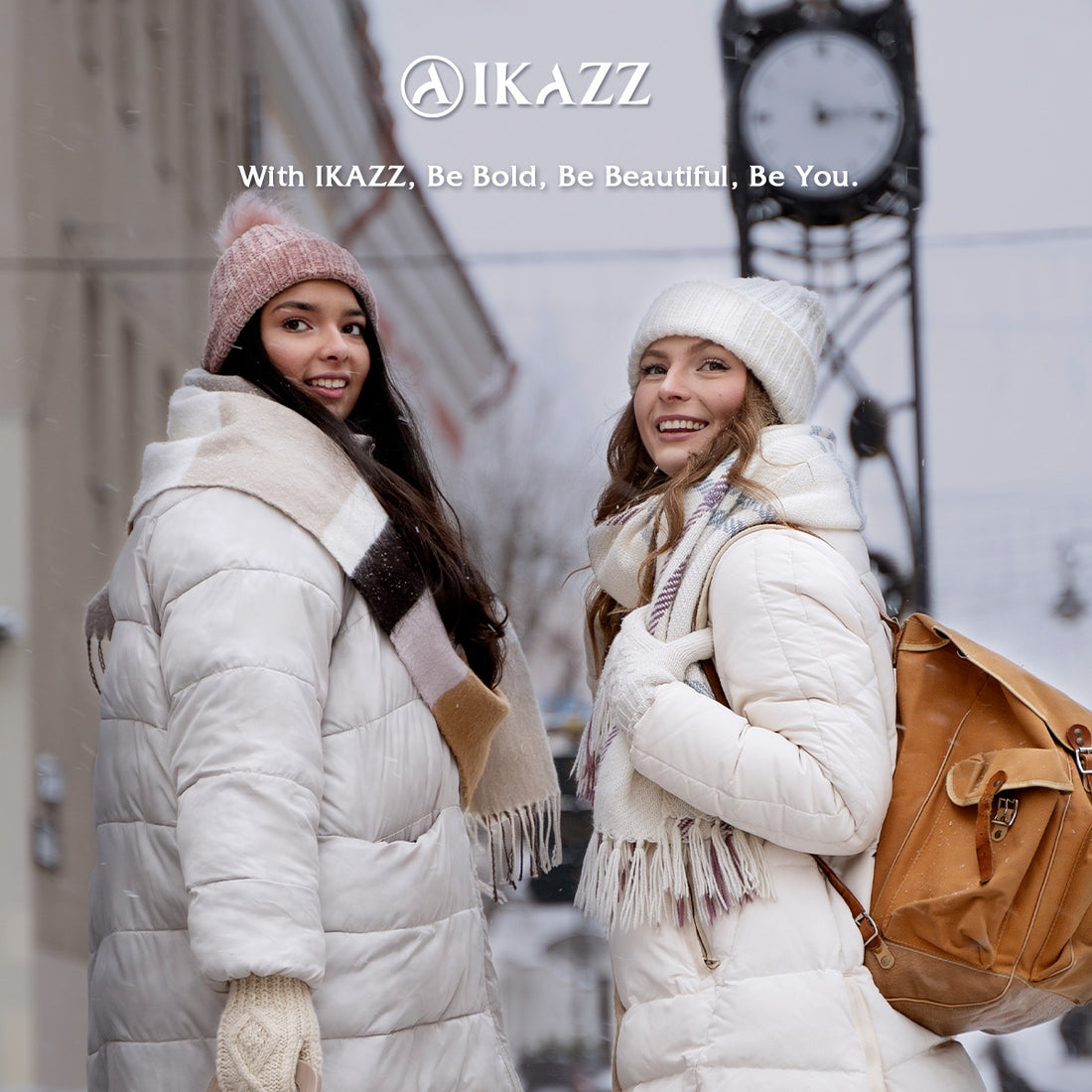 Stay Warm and Stylish: Exploring the Benefits of Wearing IKAZZ Puffer Jackets for Women
Winter is upon us, and it's time to amp up your fashion game without compromising on warmth! Say hello to IKAZZ puffer jackets for women - the ultimate style statement that will keep you snug as a bug during those chilly days. From impeccable design to exceptional insulation properties, we're here to explore all the incredible benefits our jackets offer. So brace yourself for an unforgettable winter season where comfort meets elegance in perfect harmony – because with us, staying warm has never looked this stunning!
Introduction to IKAZZ's Mission
For people: Sending warmth and comfort to anyone in the cold. IKAZZ is established by people who are always keen to help others and delivered to those who need help. That's why we constantly study people's actual needs in cold weather and incorporates thoughtful solutions into our winter jacket.
For spirit: Encouraging people to embrace themselves by reducing physical anxiety and helping to build self-confidence.
For nature: Through sustainability and reducing the impact, the warmth we bring to everyone can last for a long time, not only to human beings, but also to our planet.
Benefits of Wearing IKAZZ Puffer Jackets for Women
IKAZZ puffer jackets are perfect for women who want to stay warm and stylish at the same time. Our jackets come in a variety of colors and styles, and they provide a lot of benefits that can make you feel comfortable and confident. Here are some of the features of our puffer jackets that make them a great choice for women:
They're Warm: Our puffer jackets are made from high-quality materials, which means they're warm and cozy. They'll keep you warm even when it's cold outside, and they'll also keep you dry if it starts raining.
They're Comfortable: Our puffer jackets are designed to be incredibly comfortable. They feature soft fabrics that hug your body, so you won't feel too confined or constrained in movement. Plus, the snug fit will help trap heat close to your body so you stay warm all day long.
They're Stylish: Our puffer jackets come in a variety of styles and colors, which means there's one perfect for everyone. You can choose a traditional bomber jacket or something more contemporary like a pea coat. Either way, you'll look stylish and put together while staying warm and comfortable at the same time.
Conclusion
Our puffer jackets are a great way to stay warm and stylish at the same time. Not only do they keep you warm, but they also provide some protection from the elements. Plus, they can add a bit of fun and personality to your look. So if you're looking for an easy winter solution, consider investing in an IKAZZ puffer jacket!