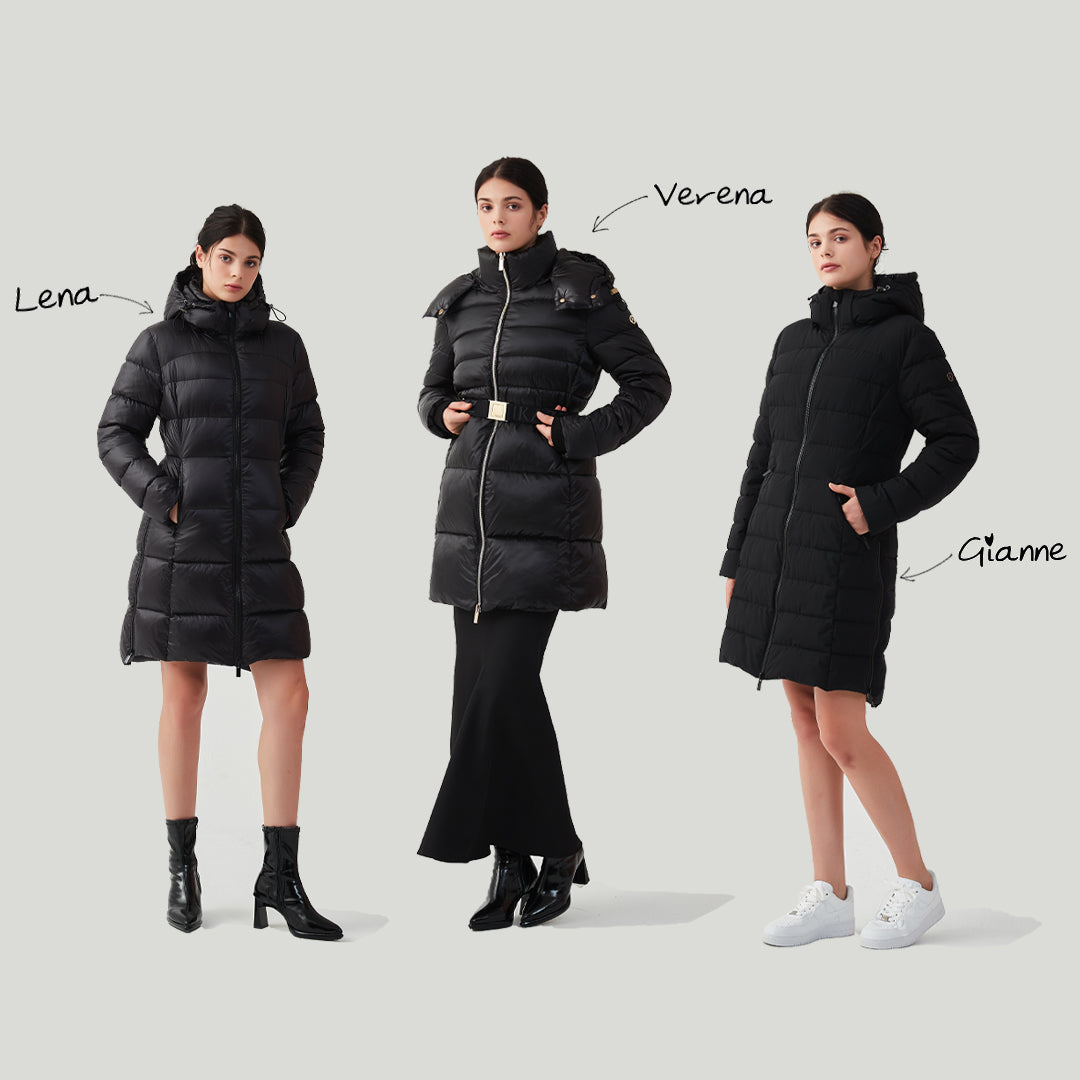 Winter Fashion Essential: How IKAZZ Puffer Jackets for Women Combine Style and Comfort
Are freezing temperatures putting a damper on your fashion game this winter? Look no further than IKAZZ puffer jackets for women to save the day! These stylish and cozy winter essentials have taken the fashion world by storm, effortlessly combining both style and comfort. Whether you're braving the snowy streets or hitting up a trendy après-ski party, our puffer jackets will keep you looking fabulous while embracing warmth like never before. Join us as we explore why our jackets are an absolute must-have in every fashion-forward woman's wardrobe this season!
Introduction to IKAZZ
For more than 20 years, IKAZZ has been doing the right thing for customers in the fashion industry. We believe that fashion is not only to improve your appearance, but also to bring you confidence and charm, while reducing the impact on our planet. We hope that people will feel good about themselves when they wear our clothes and gradually build up their self-confidence.
Our mission is to convey lasting warmth. We are constantly exploring alternative materials, and the fillers in our products are not down or fur. We ensure that all products are not exploited by animals at every step of production. We hope that the warmth we bring to everyone can last for a long time, whether it is for human beings or for our planet.
Features of IKAZZ Puffer Jackets for Women
The IKAZZ puffer jackets are perfect for winter weather. They are stylish and comfortable, making them a great choice for anyone looking for a jacket that can keep them warm and comfortable.
Our jackets come in a variety of colors and styles, so there is sure to be one that fits your needs.
One of the features that makes our puffer jackets so popular is their ability to keep you warm without being bulky or heavy. The material also helps to wick moisture away from your skin, keeping you dry and comfortable all winter long.
Our puffer jackets also come in a variety of sizes, so they will fit anyone who wants to wear them. They are also made in multiple styles so you can find the perfect one for your needs. Whether you need something to keep you warm on cold days or want something stylish and comfortable that you can wear all day long, our puffer jackets are perfect for you!
Conclusion
In the colder months, it is essential to layer up in order to keep warm. However, when it comes to fashion, one must be careful not to overdo it and sacrifice comfort for style. That is where our puffer jackets come in. They are stylish and comfortable at the same time, making them an ideal choice for women who want to stay warm without having to compromise their look.