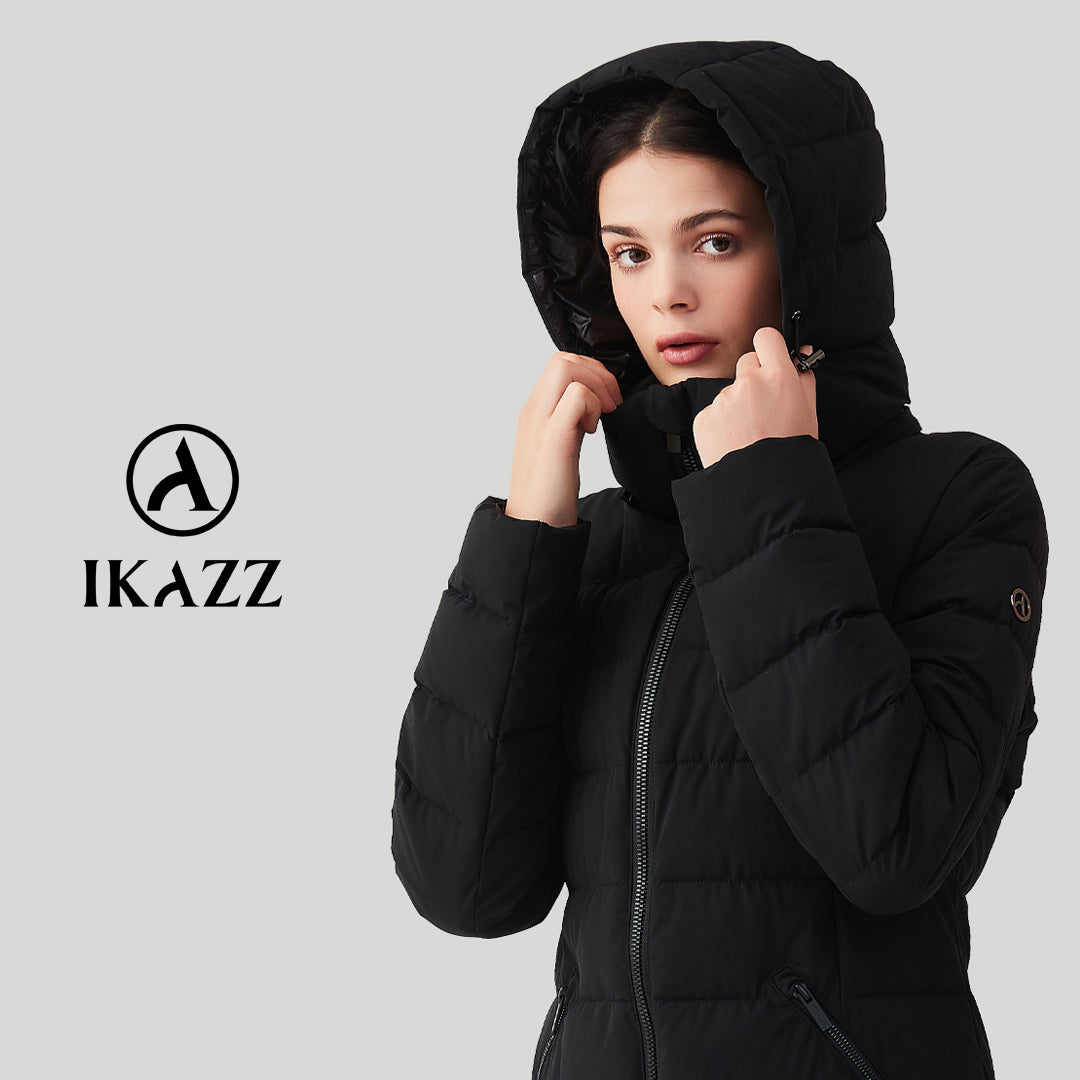 The Fashionable Way to Beat the Cold: Discovering the Versatility of IKAZZ's Black Puffer Jacket
As the cold weather settles in, it's time to bundle up and stay cozy without sacrificing style. And what better way to do that than with IKAZZ's sleek and versatile black puffer jacket? This fashion-forward piece is not your average winter essential – it effortlessly combines comfort, warmth, and impeccable design. Whether you're braving the frosty streets or hitting the slopes, this jacket has got you covered in every sense of the word. Join us as we dive into all the reasons why our black puffer jacket is a must-have addition to your fashionable winter wardrobe!
Belief from IKAZZ
IKAZZ is based on the belief that the clothes we wear should look and feel great, embrace the positive and contribute to a better tomorrow.
Caring for animals is not just a fashion. It has never been fashionable to hurt animals, and it will never become fashionable. From the beginning, IKAZZ has been committed to doing better. Our entire puffer parka clothing line does not rely on animal by-product materials, but is made of alternative fabrics.
IKAZZ is committed to building a lasting enterprise. Because morality is not enough for us-we want our clothes to be the style you wear season after season.
Benefits of Wearing an IKAZZ Black Puffer Jacket
Our jacket is perfect for those cold days because not only is it stylish, but it also has a lot of functionality. Here are some of the benefits of wearing our black puffer jacket:
It Keeps You Warm: The first benefit of wearing our black puffer jacket is that it will keep you warm. Not only does the jacket have a layer of insulation inside, but its exterior is made from durable materials that will resist damage in cold weather.
It Is Durable: Another benefit of wearing our black puffer jacket is that it is durable. The jacket is made from high-quality materials and it will withstand harsh weather conditions without deteriorating quickly. This means that you can wear the jacket for extended periods of time without having to worry about it breaking down or becoming too uncomfortable to wear.
It Looks Great: One final benefit of wearing our black puffer jacket is that it looks great. The exterior of the jacket is made from black fabric which gives it a sophisticated look and makes it perfect for any weather condition.
Conclusion
With its all-weather versatility, our black puffer jacket is a must-have in any woman's wardrobe. This jacket can be dressed up or down, and can easily become the centerpiece of any outfit. Whether you are looking for a stylish way to beat the cold or just need an extra layer of warmth, this jacket is perfect for you.