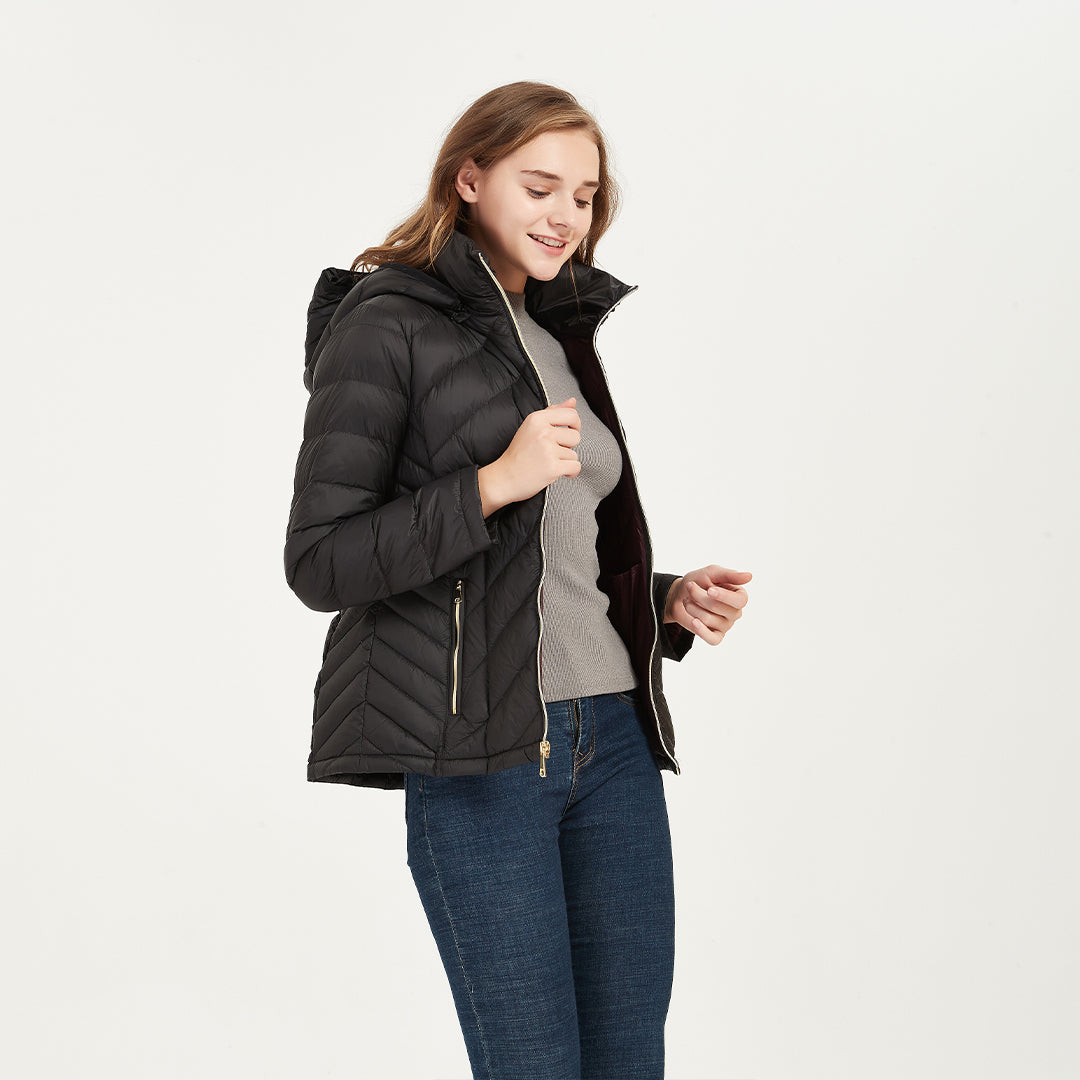 The Convenience of a Packable Puffer Jacket for Women
Are you tired of bulky jackets taking up space in your closet or backpack? A packable puffer jacket women from IKAZZ might just be the solution you're looking for. Our jacket is lightweight and easy to compress and pack, making it an ideal choice for travel or on-the-go activities.
The benefits of an eco-friendly packable puffer jacket
There are several benefits to choosing an animal-free packable puffer jacket, including:
Cruelty-free: One of the main benefits of animal-free packable puffer jackets is that they do not use any animal products, such as down feathers or fur trim. This means that no animals were harmed in the making of your jacket.
Sustainable: Many animal-free packable puffer jackets are made from recycled materials, which helps reduce waste and environmental impact. In addition, some companies employ sustainable production methods, such as using eco-friendly dyes or reducing water usage.
Lightweight and Packable: Animal-free packable puffer jackets are often lightweight and easy to pack, making them ideal for travel or outdoor activities.
Our jacket is animal-free and made with high-tech polyester fabric that is both breathable and ultra-lightweight. This material provides excellent insulation without adding excess bulk, making it ideal for outdoor activities in colder temperatures. Plus, our jacket is designed to be high-density water-resistant and windproof, ensuring that you stay warm and dry no matter the weather conditions. By choosing an eco-friendly packable puffer jacket from IKAZZ, you're not only getting a high-quality jacket that meets your needs, but you're also making a positive impact on the environment.
Fashionable and functional design
The high-tech polyester fabric provides insulation without adding excess bulk, while the waist-tightening design and detachable hood allow for a customizable fit that ensures you're comfortable throughout the day. And when you're on the go, our lightweight and easy-to-pack design means you can take it with you wherever you go.
And when you're not wearing the jacket, simply compress it down and store it in your backpack or luggage. It's that easy! Plus, our double-color fabrics inside and outside add a pop of color to your outfit, making it a stylish addition to your wardrobe.
Conclusion
Whether you're going for a hike, running errands around town, or traveling to a new destination, a packable puffer jacket for women from IKAZZ is the convenient and practical choice. So why wait? Invest in a packable puffer jacket today and discover the convenience and comfort that comes with this innovative design.