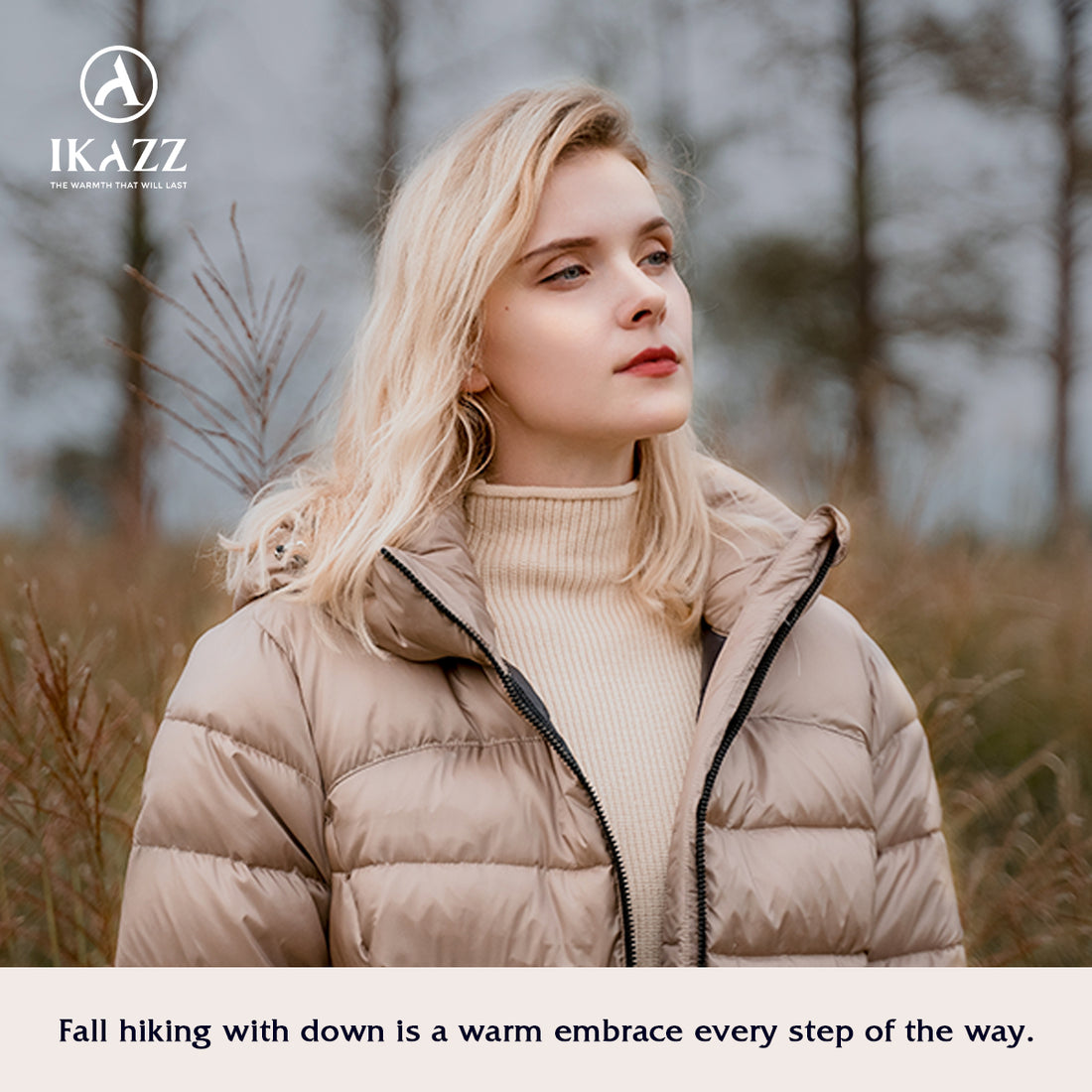 Why Every Fashionista Needs a Women's Puffer Jacket from IKAZZ in Their Wardrobe
Are you ready to take your fashion game to the next level? Look no further, because we have got the ultimate wardrobe essential for every fashionista out there – the women's puffer jacket from IKAZZ! Whether it's braving the chilly winter breeze or making a bold statement with your street style, this trendy and versatile piece is an absolute must-have. Get ready to turn heads and stay warm while rocking some serious style. Join us as we delve into why every fashion-forward individual needs our iconic puffer jacket in their wardrobe arsenal.
Introduction to IKAZZ's Mission
For people: Sending warmth and comfort to anyone in the cold. IKAZZ is established by people who are always keen to help others and delivered to those who need help. That's why we constantly study people's actual needs in cold weather and incorporates thoughtful solutions into our winter jacket.
For spirit: Encouraging people to embrace themselves by reducing physical anxiety and helping to build self-confidence.
For nature: Through sustainability and reducing the impact, the warmth we bring to everyone can last for a long time, not only to human beings, but also to our planet.
What is an IKAZZ Women's Puffer Jacket?
Our women's puffer jacket is perfect for those chilly winter days. It is a versatile piece that can be dressed up or down, making it a great addition to any wardrobe. Our women's puffer jacket is made of high quality materials and features a warm fleece lining. This jacket is also wind and waterproof, so you can stay warm and dry all day long.
Advantages of Wearing a Women's Puffer Jacket from IKAZZ
For a chilly winter day out or an unexpected blizzard, a women's puffer jacket from IKAZZ is the perfect piece to help keep you warm. Here are some of the benefits to wearing our women's puffer jacket:
-They're versatile: Our women's puffer jacket can be dressed up or down, making them a great option for any occasion.
-They're comfortable: Our women's puffer jacket is designed to be worn over clothes, so it's super soft and cozy. Plus, they often have built-in insulation so you won't feel too cold even when it's freezing outside.
-They're stylish: Our women's puffer jackets are all about adding style and warmth at the same time. Whether you're looking for something practical and functional or something that will make you look stylish and cool, a women's puffer jacket from IKAZZ is a great choice.
Conclusion
A puffer jacket is a must-have for every fashionista, and if you're not sure where to start, we recommend checking out IKAZZ. We offer stylish women's puffer jackets that can be worn all year round thanks to their versatile style. Whether you want a cozy jacket to keep you warm in the colder months or an airy piece for summer days, we have the perfect women's puffer jacket for you.