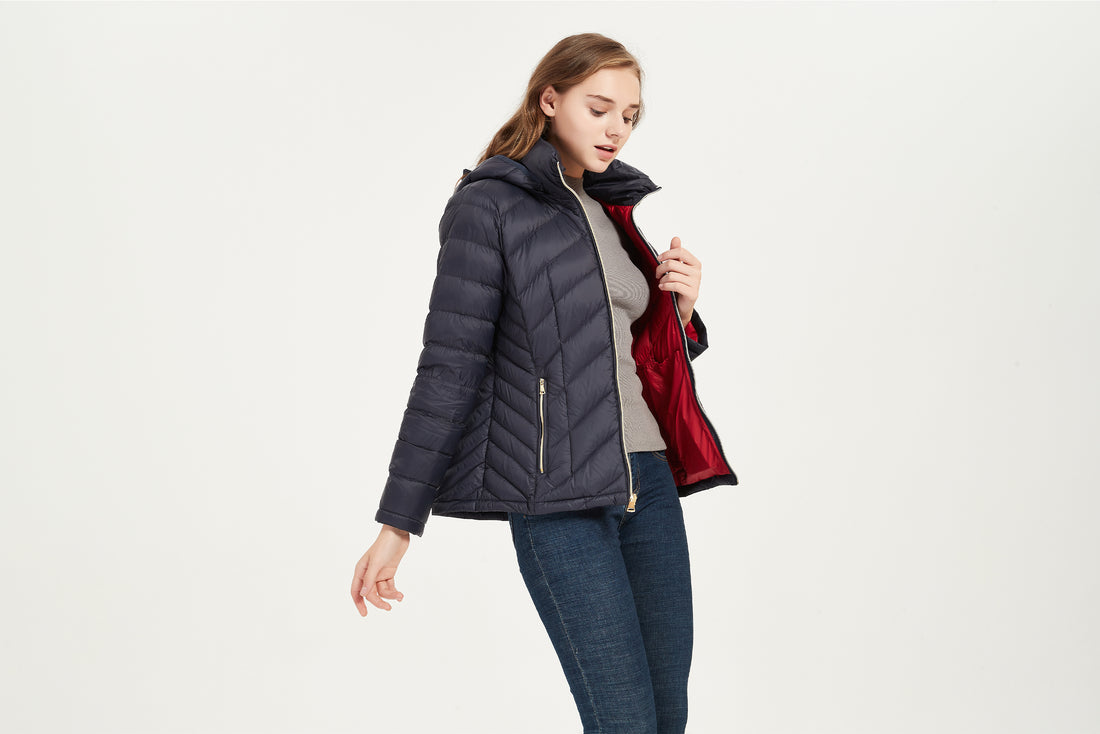 Winter jacket for women who spend most their time ourdoor
Winter Jacket For Women Who Spend Most Of Their Time Outdoor
Women who spend most of their time outdoor need to prepare adequately for winter. They need jackets designed to keep them warm without compromising on fashion. Of course, when temperatures start dropping, we expect snow, rain and howling wind to accompany it. So buying a winter jacket that can keep you warm and dry is something you should do. But ensure to buy jackets with adjustable seams, pockets and hood. Besides, the pockets need to be deep and appropriately placed to help fight off the cold.
Thus, when the temperature drops and the snow starts falling, the quality of the jacket you wear and its performance counts. When the conditions get severe, the jacket should be able to keep you warm and protect you from the hauling wind.
Unfortunately, not all jackets will be suitable for winter. Some will have the right features but miss out on the most important aspects. This post delves into the winter jackets for women and the features you need to look for.
Features To Look For
When looking for the features your jacket should have, you must consider when you will be wearing it. If you are going skiing, look for arm warmers, handwarmer pockets and other vital beacons. Here are the most vital features:
Pockets: Winter jackets for women must feature pockets that are appropriately sewn. If you are going skiing, consider jackets that feature thumb loops.
Quality: The quality of the coats you buy matters. Anything made of wool, polyester or even synthetic materials could still serve the purpose.  
The Price: Although the price may not dictate the type of coat you finally take home, expensive winter jackets are always good since they are high-quality materials. Also, they are flattering and will perform exceptionally well when the temperature changes.
The length: ladies must choose between a short or long coat. The long jackets are better since they are warmer and guarantee more coverage. But they are only good if you spend most of your time indoors since they greatly limit movement. On the other hand, shorter jackets may not provide the warmth you need when it gets chilly, but they are the best for ladies that remain active outdoor.
The Best Winter Jackets for Women
1. REI Stormhenge
It is an affordable waterproof jacket that is compressible and weighs about 1 lb. The jacket enjoys 850 fill powers of synthetic blend or down. It is warm, breathable and lightweight.
REI Stormhenge hybrid Down could make an excellent choice for ladies who spend most of their time outdoors but are interested in keeping warm. The coat is waterproof, efficient and traps the body heat to make you enjoy the warmth without weighing you down. The problem with Stormhenge is that it is shorter and does not provide sufficient coverage the way the Parka length coat does. The good thing about the coat is that you can unzip it for ventilation when it overheats. The feature makes it the best jacket for ladies who spend most of their day outdoor.
2. The North Face Arctic
It is a stylish winter coat that weighs 2 lbs. and comes with a 550 fill power down. The jacket is waterproof, provides extra warmth and features a zip-off-hood. Also, it comes with a removable faux-fur ruff.
But the jacket is heavier and bulkier, so it may not be the best option for ladies that travel a lot. However, it is quite protective, especially when the wind starts howling, since it features a deep hood and a length that makes the wearer comfortable.
3. Canada goose Parka
Ladies who spend most of their day outdoor during winter need a jacket that will give them maximum protection against frigid weather. So the slim Canada goose parka jacket should be on their consideration list. The jacket costs more than any other coat in its class. However, it is contemporary, comfortable and something to wear when the temperatures drops below the freezing point. They are 625 down-filled jackets that feature a down-filled adjustable hood. Also, it is lined with an interior backpack, chine guard and wrist cuffs that retain heat. The jacket comes in 10 color options and all sizes, including the extra-large sizes.
 4. Patagonia Nano Puff Jacket
The jacket weighs ten ounces, is warm and will protect the wearer from water and hauling wind. It is a lightweight feel jacket that you can compress and park to keep you warm when it gets cold. The jacket feature recycled polyester insulation and provides excellent warmth to allow the wearer to stay warm even when it gets extremely cold.
Final Thoughts
When you go shopping for winter jackets, your activities during the winter season should guide you to choose jackets that can work for you. But prioritize buying Rei stormhenge, Canada goose and parka coats. Also, consider including the north face arctic.